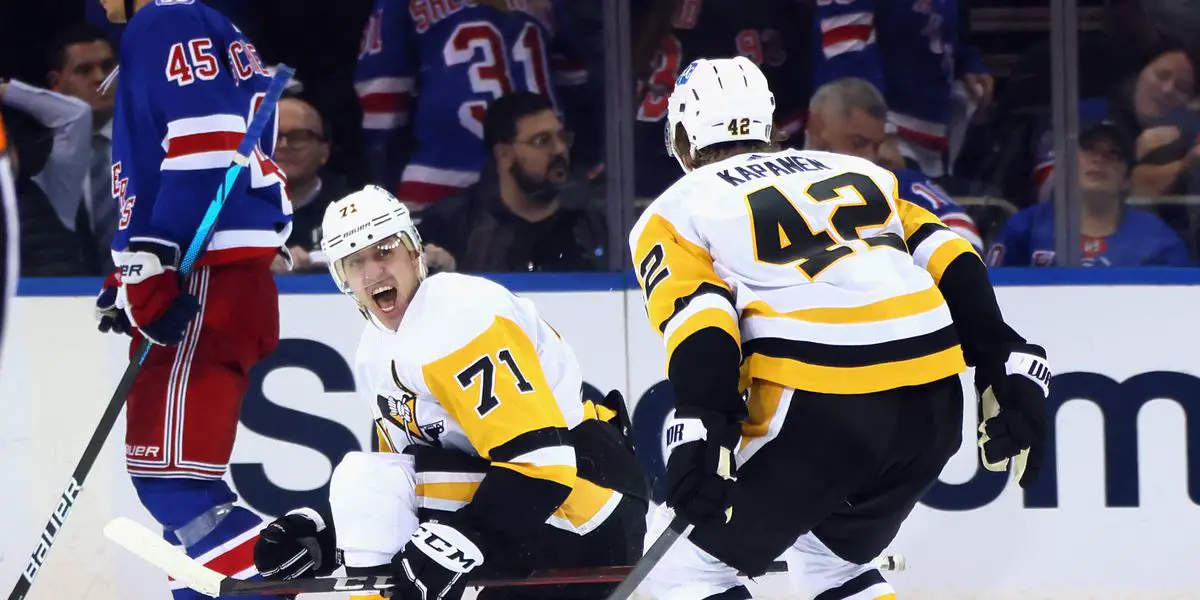 It has been an amazing ride, but someone has to go.
Now under new ownership, the Pittsburgh Penguins have two of the most recognizable names on the unrestricted free agent market – star center Evgeni Malkin and star defenseman Kris Letang – and it's unlikely the team will retain both.
The salary cap is not the issue, but a franchise in dire need of cutting some loose ends. And this is not a slight at Malkin, who, like Letang, was a significant contributor to the Pens' last three Stanley Cup championship victories (2009, 2016, 2017).
Malkin, who turns 36-years-of-age on July 31, has not played in 70 or more games in a single season in the last five years. Yes, he did score 42 points in 41 games this season, which is not a bad tally, but was it worth a $9.5 million price tag?
As the saying goes, "Don't stay stuck in the past because if you stay stuck in the past, you will never see what life has to offer you."
Bear in mind, Letang is the same age as Malkin. He led all Penguins players in time-on-ice (5:46 of ice time per game) and followed up with a career-high 58 assists and 68 points in 78 games. Forwards Jeff Carter, Jake Guentzel, and Bryan Rust can fill the void left behind by Malkin, but general manager Ron Hextall won't be able to find a replacement for Letang that can put up those kinds of numbers at a team-friendly price.
Although some say the Penguins need more depth behind the net, they have a solid goaltender in Tristan Jarry. For instance, he had a better GAA (2.42) than Colorado Avalanche starting netminder Darcy Kuemper (2.54) during the regular season despite playing 160 more minutes. The Pens also have a solid backup in Casey DeSmith, who went a respectable 11-6 during the regular season.
Although it would be cute for Marc-Andre Fleury to end his surefire Hall of Fame career as a Penguin, he was awful in the playoffs for the Minnesota Wild, going 2-3 with a 3.04 GAA. With a price tag around $6 million, that's literally pointless to entertain. The Penguins need to be focused on rebuilding and not revolving backward. A 37-year-old Fleury will not get this team into the playoffs.
If the Penguins swing for the fences on the unrestricted free agent market, Filip Forsberg, 27, is a solid play. The kid is still young and had a stellar season with 42 goals and 42 assists. Pairing him with Crosby, who had a career resurgence in 2021-2022, could be an electric, terrifying combination.
Episode 51: Interview w/Jack Ahcan Episode 51 is back in action talking about the New York Paingers ITR bet, Can Buffalo Sabres make the playoffs? Is Vancouver in the wrong on the Boudreau treatment? Is Tocchet the right guy? Is Daryl Sutter the last Dinosaur in the NHL?YouTube: https://www.youtube.com/@insidetherinkTwitter: https://twitter.com/CueTheDuckBoatzFacebook: https://www.facebook.com/Cuetheduckboats/Thanks for listening! Please rate and review our show on your favorite listening platform. Check out our partner's website at www.insidetherink.com for all your latest hockey news. Also, catch all of the games in this year's NHL season by signing up for ESPN+ at Insidetherink.com/ESPN