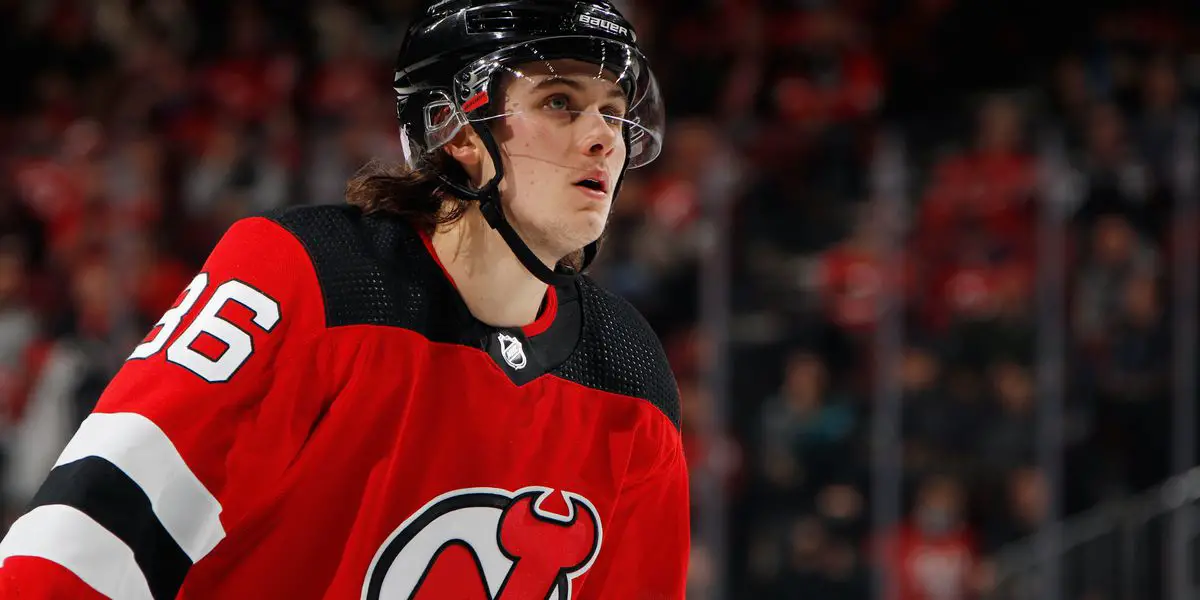 Going into the season, many in the hockey world figured that the New Jersey Devils would be better than they were last season.
That really was not going to be hard to accomplish. All the team had to do to be better than they were last season was get good/healthy goaltending, put the puck in the net more, and win more hockey games. Really not a lot to ask, considering just how bad the Devils were last season.
Well, not only have the Devils done the above, they have shocked the hockey world by being one of the best teams in the league this season. As of this writing (Wednesday, January 25), the team is tied for first in the Metropolitan Division and second in the NHL with a record of 31-12-4 and 66 points.
With the team's unbelievably strong play up to this point, it is clear that they have put the rest of the league on notice. Speaking of being noticed, Devils superstar and All-Star forward Jack Hughes has done it all for his team this season.
Hughes, 21, is first on the team in goals (30), assists (30), points (60), power-play goals (6), and shots on goal (211). Game in and game out, Hughes brings an abundance of speed, finesse, a great shot, and a willingness to create offense from everywhere on the ice.
The team's young franchise player has also had a great supporting cast this season. Players like Jesper Bratt (48 points), Nico Hischier (46 points), Dougie Hamilton (42 points), Dawson Mercer (28 points), and Tomas Tatar (27 points) have all done a nice job of producing offense this season for this hockey club.
Speaking of offense, the Devils are tied with the Toronto Maple Leafs for eighth in the league in goals scored this season. They have scored 163 goals in 47 games (3.47 goals per game).
The team's offense has also been absolutely tenacious this season. They go hard to the net, create a lot of traffic in front of opposing netminders, and put a ton of pucks on the net, as they are fourth in the league in shots per game (34.4)
Unlike last season, the Devils have gotten tremendous and consistent goaltending this season. This is mainly due to the play of starting goaltender Vitek Vanecek.
Vanecek, 27, is 20-5-0-2 on the season with a 2.30 goals-against average, a .916 save percentage, and two shutouts. He has done an outstanding job of keeping the Devils in games that they have no business being in, and he has also shown that when given the opportunity to play a lot, he can be one of the most consistent goaltenders in the league.
Speaking of keeping the puck out of the net, the Devils have done a much better job of doing that this season than they did last year. They are tied with the Carolina Hurricanes for second in the league in goals allowed, as they have given up 122 goals so far (2.60 goals against per game).
Basically put, this team has been good in every facet of the game. That feat seemed impossible coming into the season, considering how bad they were last year.
Do not look now, but it is time to start looking at the Devils as a serious Stanley Cup contender this season.
The boys are back after a long break but have plenty to talk about as the playoffs are in full swing. We go series by series, looking at how teams have fared so far and who will come out on top. Thanks for listening! Please rate and review our show on your favorite listening platform. Check out our partner's website at www.insidetherink.com for all your latest hockey news.