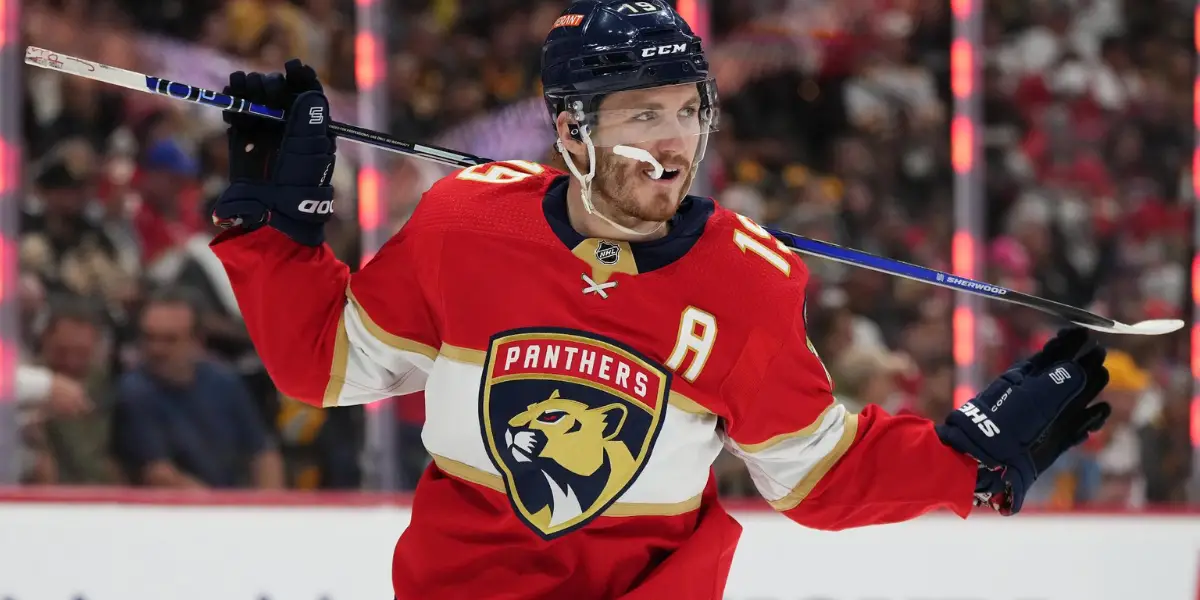 There is no doubt that when it comes to the Florida Panthers and this year's Stanley Cup playoffs, goaltender Sergei Bobrovsky has done everything and more in leading the team to their first Stanley Cup Final since 1996.
In this year's postseason, Bobrovsky, 34, is 11-2 with a 2.21 goals-against average, a .935 save percentage, and one shutout. He was especially good in his team's 4-game sweep over the Carolina Hurricanes in the Eastern Conference Finals.
In four games, Bobrovsky had a .966 save percentage, allowed just six goals, and made 168 saves. To say that he is on top of his game would be an understatement.
Related Story: Why a Panthers vs. Hurricanes Eastern Conference Final is Good for Hockey
With that said, however, there is one player on the Panthers that might deserve just as much credit, if not more, for the Panthers going to the Final. Of course, I am talking about Matthew Tkachuk. 
Tkachuk, 25, was a man on a mission in the Eastern Conference Finals. He scored two overtime-winning goals, had an assist on the game-winning goal in Game 3, and scored the winning goal with four seconds left in Game 4 to help the Panthers advance to the Final. 
Besides Bobrovsky, Tkachuk has been by far and away the team's best player in these playoffs. He leads the team in goals (nine), assists (12), points (21), power-play goals (four), power-play points (nine), overtime goals (three), and game-winning goals (four).
The difference between Bobrovsky and Tkachuk is that Tkachuk has been doing this for the Panthers all year long. Tkachuk has carried over his strong play from the regular season into the postseason, which is not an easy thing to do.
In the regular season, Tkachuk led the team in goals (40), assists (69), points (109), power-play points (36), game-winning goals (tied for first on the team with six), and shots (322). His strong performance led to him being named a finalist for the Hart Memorial Trophy given to the league's most valuable player.
Not only does he produce, but Tkachuk plays a physical brand of hockey, sticks up for his teammates, can play on any line, and is a leader both on and off the ice. He does it all for this hockey club.
Now, Tkachuk has a chance to do something that the Panthers have never done before, and that is lift hockey's Holy Grail.
Season 2. Episode 37. It's Going To Be A Long Off-Season
–
Bruins Benders Podcast
The Bruins off-season will be longer than expected. We like some CHL rules changes. The Bruins defense needs to be nastier, not just bigger. Can this core going forward win a Cup? Plus Beauties and Benders and Rod Brind'Amour whines.