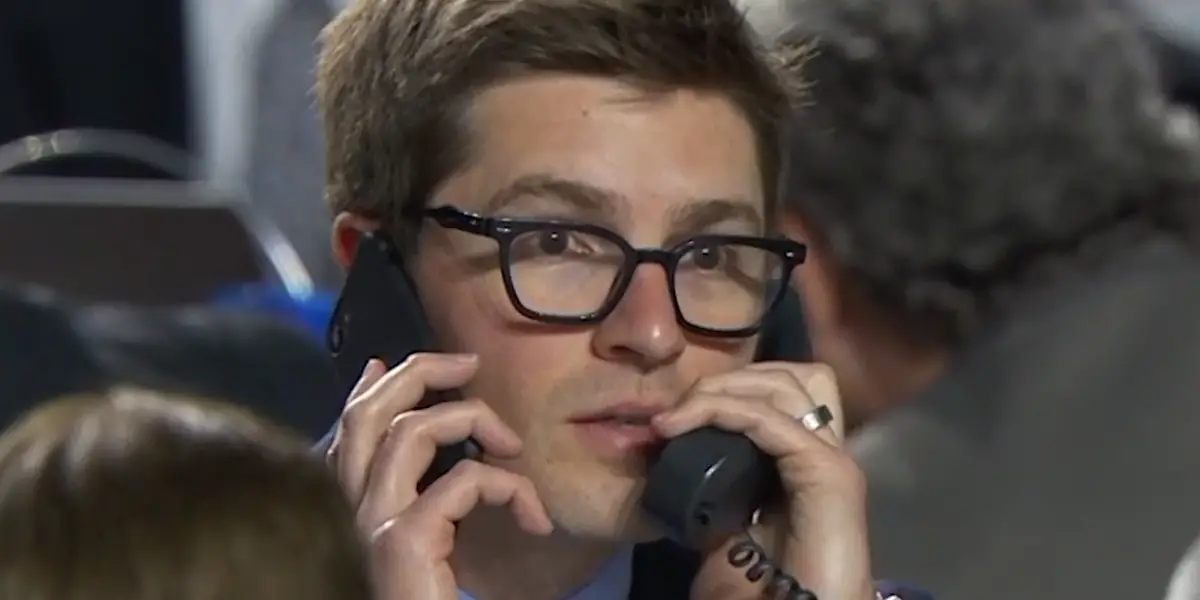 As we inch closer to the trade deadline, there hasn't been much info coming out about the Leafs' plans. The 2021-22 iteration of the Leafs is a team with few holes. GM Kyle Dubas did a great job extracting plus value from bargain bin signings. Even still, there is always room for improvement. The two areas that Toronto could feasibly improve are their top 6 left-wingers and the right side of their back end. It just so happens that some of the most exciting names available at this year's deadline fall under those two categories.
Forwards:
If I'm Toronto's GM, this is the area I'm most looking to address. We've heard lack of grit, leadership, heart, and defense as reasons for the Leafs not advancing past the first round in five straight seasons. But when you look at the numbers, what doomed Toronto in the last two series is clear: offense drying up.
Top-6 LW:
Filip Forsberg: Expiring deal @ $6m, deadline cap hit: ~$1.175m
His name has been floated as a potential Toronto trade target for years now. The problem with that is that Nashville currently sits in 1st in the central division. It seems likely Nashville might want to keep him as a self-rental or sign an extension.
Tomas Hertl: Expiring deal @ $5.6m, deadline cap hit: ~$1.1m
Hertl will be one of the most sought-after players and, as such, will likely cost an arm and a leg. That being said, he should be Toronto's top priority. He instantly becomes the Buds' 1LW, their best option to fill in at C in case of a Matthews/Tavares injury, and improves both the PP and PK. Along with great production, his impacts at both ends of the ice paint him as a truly elite 2-way forward. I don't see anyone else having as much of an impact as Hertl.
Claude Giroux: Expiring deal @ $8.275m, deadline cap hit: ~$1.625m
Reports have started coming out that long-time Flyers captain Claude Giroux will be shipped out of Philly at this year's deadline. Toronto would be a great landing spot for the veteran leader. Like Hertl, he has excelled at both centre and on the wing over his career. The 33-year-old has shored up his defensive game over the last two seasons without sacrificing any of his offensive play driving. He's also been a part of some of the best playoff series in recent memory, and that experience could prove invaluable.
JT Miller: 1 year left at $5.25m, deadline cap hit: ~$1.03m
The Leafs would have to move out salary to keep him beyond this season, but he's the type of player that could make a real difference to a team's offense in the playoffs. He plays a power game fighting through checks and creating havoc in the OZ with his physicality. His playoff numbers don't jump off the page, but in his first run as a top-6 forward with Vancouver, he was over a PPG in 17 games. Canucks interim GM Jim Rutherford has said that any moves made would be for draft picks and prospects, and Miller would bring in a nice haul.
Defense: 
Toronto's defense is much better than people would have you believe. They were 7th in xGA last year and locked it down even more in the playoffs. They are still top 15 despite having two rookies playing significant roles. Adding a top-4 or bottom-6 RHD should still be something they look at. According to NHL insider Chris Johnston, @reporterchris on Twitter, during a TSN 1050 radio hit, that's where Dubas' mind is at.
Top-4
Jakob Chychrun: 3 years left @ $4.6m, deadline cap hit: ~ $900k
Again, the Leafs would likely need to move out salary to fit his cap hit over the next three years, but for a 23-year-old #1D who scores goals and plays a pretty nasty game, you probably don't mind doing so. Arizona is reportedly asking for an "Eichel-like package" in return, so that might price the Leafs out with their top 2 prospects having hardly played any hockey this year due to injury. Regardless he would be an unreal add to an already good Leafs D core.
Connor Murphy: 4 years left @ $4.4m, deadline cap hit: ~$850k
Another guy that would require some movement to fit the cap hit for the term, Connor Murphy, is currently playing top pair minutes and putting up good defensive results for a lousy team in Chicago. Stan Bowman seemed to think the Blackhawks still had a shot at the cup and re-upped Murphy to a 4-year extension this offseason. If their new GM sees things differently, Dubas might be able to pry Murphy out of there for the right price. The shutdown defenseman would look great on Toronto's second pair.
Bottom Pair:
Mark Pysyk: Expiring deal @ $900k, deadline hit: ~$175k
Pysyk has put up good play driving and defensive metrics in a depth role over the past three years. If the Leafs are just looking to add a steady NHL-caliber defenseman in case of injury, he would fit that bill.
Luke Schenn: 1 year left @ $850k, deadline hit: ~$165k
A Luke Schenn reunion would certainly add some grit to the bottom pair. The 31-year-old could play a Bogosian-like role for Toronto if they feel Liljegren isn't ready for NHL playoff hockey.
Trade pieces: 2022 1st rd pick, 2023 draft picks, Robertson, Amirov, Niemela, Knies.
Toronto has traded away a ton of assets in the last few years. Quite a few of their later-round picks have certainly increased their stock post-draft but probably still don't hold a ton of value in trades. That coupled with their top 2 prospects being injured for the majority of the year, the Leafs don't have a ton to work with trade-wise. Still, some combination of those mentioned above, plus a roster player or two, should be enough to get a deal done for anyone on this list.