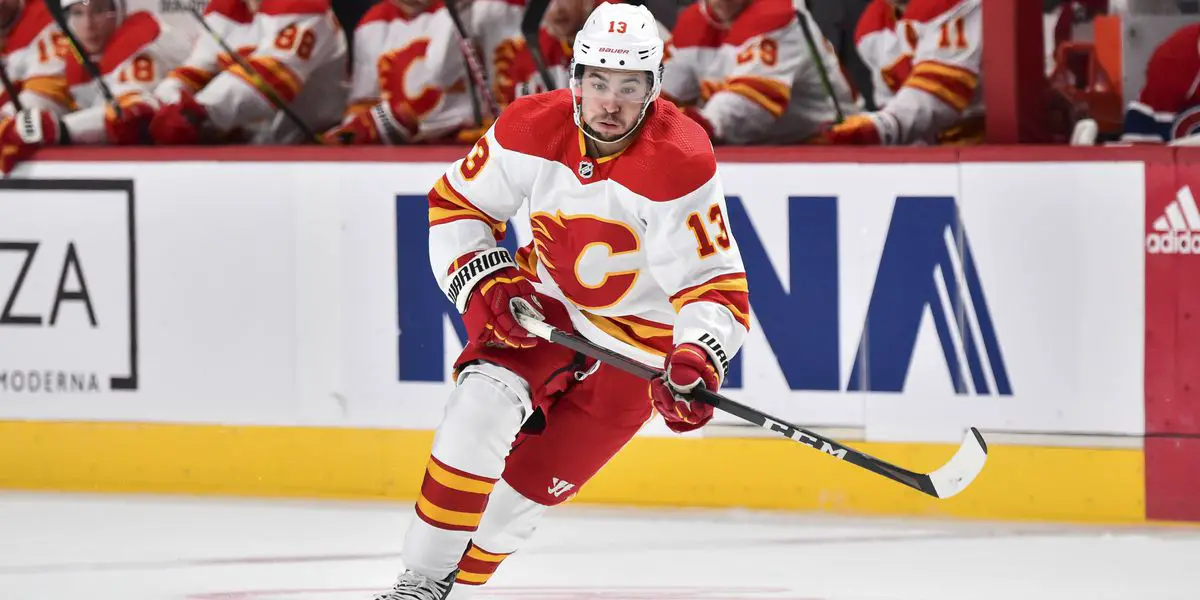 As the regular season nears to a close and the playoffs begin to ramp up, so does the thought of free agency. Soon enough, the playoffs will come and go, and teams will be scrambling in July to bring in new talent as general managers look to spice up and overhaul their rosters to set their team up for the best possible chance to win Lord Stanley's Cup. This offseason will feature ten elite unrestricted free agents looking to get paid, whether by their current team or a new team that is eager to pry them away and make them the newest addition. Here's a look at the top ten UFA's of the 2022 offseason:
10. Jack Campbell
Jack Campbell went through a rough stretch like every other Maple Leaf goalie on the roster, but at 30 years old, Campbell still offers excellent value to a team in need of goaltending. After sliding out of the Vezina Trophy race, Campbell has come back from injury and has continued to put up respectable stats all season. Through 42 games started, Campbell, has a 27-9-5 record with a 2.72 GAA and .912 save percentage and four shutouts.
9. Darcy Kuemper
The 31-year-old Darcy Kuemper has been a critical part of the league's best team Colorado Avalanche as they have over 50 wins and 110 points. Kuemper's consistency has put his name into the elite goaltender conversation as he has a 34-9-3 record with a 2.37 GAA, .926 save percentage, and five shutouts. If Colorado were smart, they would do whatever it takes to keep Kuemper in the Rockies.
8. Evgeni Malkin
The 35-year-old Malkin has been a constant on the offensive end for Pittsburgh since he debuted in the league back during the 2006-2007 season. With over 400 goals and 1100 points in his career, the aging Malkin knows a thing or two about scoring goals and playmaking. Malkin's only problem these days is his health, as he's been limited to 37 games due to a knee injury, but in those 37 games, he has produced 17 goals and 37 points, showing he still has the touch.
7. Bryan Rust
With one of the best seasons of his career at age 29, Bryan Rust looks to cash in on his 24 goals and 34 assists for 58 points he has put up so far this season. The real question regarding Rust is if he leaves Pittsburgh, can he still put up these types of numbers without Sidney Crosby and Jake Guentzel on his line?
6. Patrice Bergeron
The longtime Boston Bruin and now team Captain Patrice Bergeron enters free agency in the later stages of his career. Bergeron is still an elite two-way center in the league as he looks to take home another Selke Trophy. For the sake of the Bruins, they hope the 36-year-old Bergeron wants to come back and give it another run at bringing his second Stanley Cup to Boston.
5. John Klingberg
The 29-year-old Klingberg will have a significant market waiting for him as teams look to add the point gobbling Swedish defenseman. Klingberg has six goals and 37 assists for 43 points through 65 games on the season. One thing is for sure Klingberg will not be returning to Dallas as he requested a trade this season that the Stars organization didn't fulfill.
4. Filip Forsberg
One of the most exciting players to watch this season has been the 27-year-old Filip Forsberg, who has been a goal-scoring machine for the Nashville Predators. Having a career year with 38 goals and 33 assists for 71 points, Forsberg will draw a large contract, so Nashville better back up the brinks trucks if they want to keep their Swedish left-winger.
3. Nazem Kadri
The 31-year-old Nazem Kadri has had a fantastic season as he is putting up points at a career-high rate. With 26 goals and 57 points for 83 points, Kadri has played an essential role for the surging Colorado Avalanche. Colorado has an important decision to make as they must pay both Kadri and Kuemper to keep their current core together and run it back again.
2. Kris Letang
Even at 34 years old, defenseman Kris Letang is not slowing down as he has gone over 60 points for the second time in his career, with the first time being the 2015-2016 season. The longtime Pittsburgh Penguin has seven goals and 55 points for 62 points through 70 games as the three-time Stanley Cup Champion would bring plenty of experience and offensive firepower to a new team if they can pry him away from the only team he's ever known.
1. Johnny Gaudreau
The crown jewel of the 2022 UFA class, Johnny Gaudreau, is about to get paid this offseason as the 28-year-old Salem, New Jersey native is having a remarkable contract season. On the verge of having his first 100-point season, Johnny Hockey will demand a contract somewhere around eight years and an $8.5 to $9.5 AAV. With many other top free agents hitting the market for Calgary this year, they may be left with no other choice but to let their current 34 goals and 65 assists for 99 points top-line left winger walk.
Episode 51: Interview w/Jack Ahcan Episode 51 is back in action talking about the New York Paingers ITR bet, Can Buffalo Sabres make the playoffs? Is Vancouver in the wrong on the Boudreau treatment? Is Tocchet the right guy? Is Daryl Sutter the last Dinosaur in the NHL?YouTube: https://www.youtube.com/@insidetherinkTwitter: https://twitter.com/CueTheDuckBoatzFacebook: https://www.facebook.com/Cuetheduckboats/Thanks for listening! Please rate and review our show on your favorite listening platform. Check out our partner's website at www.insidetherink.com for all your latest hockey news. Also, catch all of the games in this year's NHL season by signing up for ESPN+ at Insidetherink.com/ESPN