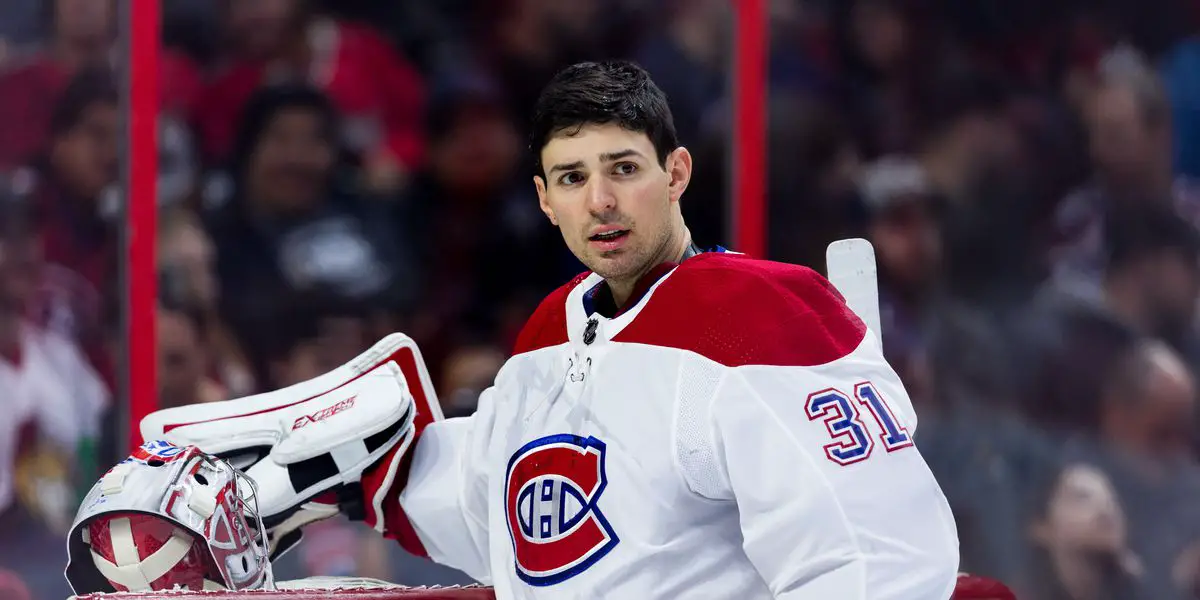 According to Sportsnet insider and Montreal Canadians writer Eric Engels, the Edmonton Oilers and the Colorado Avalanche are both "potential suitors" for franchise Canadiens' goalie Carey Price. While there haven't been any reports on what teams could be trading or what the Habs even want, there has been a lot of speculation about the Oilers and Price for quite some time.
In a tweet, Eric Macramalla, who is on TSN radio in Ottawa and reports on Montreal and Edmonton, said that he also sees Carey Price as a tradeable asset. Along with that, Macramalla also said that he believes a trade is "inevitable" and that the Habs would get little in return, even with Price's cap-hit being 50% retained. Price's cap-hit is currently $10.5 million, and cutting that in half would make it $5.25 million.
It's hard to imagine a trade where Carey Price gets traded and the Habs don't get anything back, especially at 50% retained, but that is mainly thanks to his age and contract length. Carey Price is 34 and still has an additional four years on his contract after this season. While Carey Price is a household name, and for a good reason, Price has had a long-standing and very successful career. He's won the Ted Lindsey, the Jennings, the Vezina, and the Hart trophy all in one season. Only seven goalies (including Carey Price) have won the Hart Trophy in NHL history. Along with that, he's a great person on and off the ice. I mean, just check out this video…
While being nice is a perk and something the GM will see, it's not the deciding factor when a GM makes a trade. It all comes down to their play. So, has Carey Price played like the goalie many know him as? In his previous season, no. In 2020-21, his play was rough, and he almost lost his job to Habs backup Jake Allen. During that season, Price went 12-7-5 and posted a 2.64 GAA and a .901 save%. He also wasn't the strongest, as he went 27-25-6, had a GAA of 2.79, and a save% of .909. His best season in the last three years in the 2018-19 season, as he went 35-24-6 and earned a 2.49 GAA while also posting a .918 save%. Carey Price's career numbers are 360-257-79, a 2.50 GAA, and a .917 save%.
What Could Both Teams Trade?
Colorado Avalanche: As I'm Oilers fans remember, they were about to acquire Darcy Kuemper from the Coyotes before the Avalanche upped their PPrice and stole him. So far, Kuemper has been decent for the Avs, as he has gone 16-5-0 while having a 2.66 GAA and a .912 save%. In the trade, the Colorado Avalanche gave up a conditional 2022 1st rounder, a 2024 conditional 3rd rounder, and D man Conor Timmins (Selected 32nd overall in 2017). The Coyotes retained 1 million off of Kuemper's contract, which is in its final year. One piece that has been rumored to be shopped around by the Avs is defenseman Samuel Girard. Could we see a deal in which he, and maybe Pavel Francouz, get moved for Price at 50% retained? The Avs would get their solid goaltending tandem, and the Canadiens would bolster their left side of the defense with Girard, who still has an additional five years on his contract after this season.
Edmonton Oilers: It's been tough sledding for the Oilers' goaltending. Mike Smith has been injured for basically the whole season, and Koskinen has been left to carry the load with no Stuart Skinner backing him up. While in 6 games, Smith has gone 2-2-1 (injured in a game against the Ducks), Smith has an awful 3.76 GAA, while also having a rough save%, it being .898. Koskinen has been better, but not by much, as he has gone 12-7-1, posting a 3.19 GAA and a .900 save%. While the Oilers' defense hasn't been very good, it's safe to say they could use an upgrade in the goaltending area. With 50% retained, we could see the Oilers give up their 1st rounder if they're in a safer spot in the standings, or maybe even one of Skinner or Konovalov with draft picks. The Oilers are a cap-strapped team and would need to move money out, which would most likely be in the form of Mikko Koskinen going the other way. Koskinen is in the final of his $4.5 million contract. It's hard to see Ken Holland wanting to trade either of his young goalies, so we can see the Oilers trade their 2022 1st rounder (with conditions), a 2023 3rd, and Mikko Koskinen for Carey Price at 50% retained.
All In All
It's clear that both teams want to upgrade their goaltending. While the Avs may want to run a 1A-1B situation with Kuemper and Price, the Oilers will want a guy who steals games for them and put up drastically better numbers than Smith and Koskinen. Personally, it's hard to see the Oilers not being the more desperate team because of their current goaltending situation, and with the Avs stealing Kuemper in the past, Ken Holland will probably want to get revenge. Although the same could be said for Colorado, whose inability to make it past the 2nd round in the three straight playoff runs may force their hand in out-bidding the Oilers again. It'll be interesting to see how it develops in the near future.