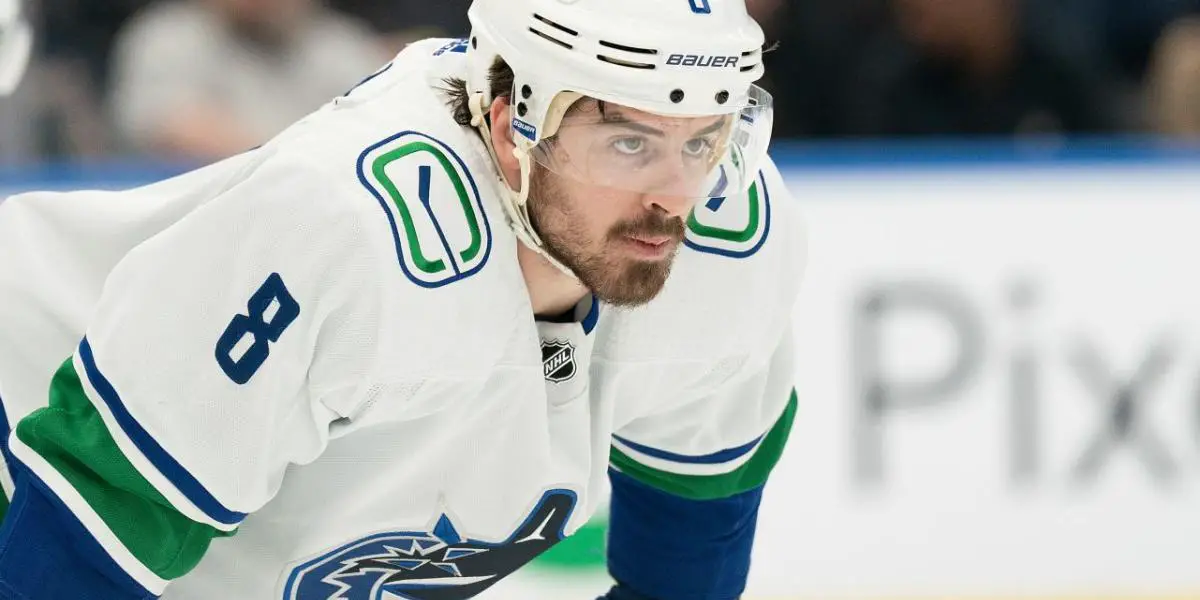 The Vancouver Canucks were pleased to sign Russian forward Andrei Kuzmenko from the KHL recently, adding an offensive talent who can potentially help the power play. With the addition of the 26-year-old winger, Vancouver seems to be in a bit of a rebuild with three core players showing up in trade rumors lately.
One of those players is right-wing Conor Garland who has been linked in trade rumors with several teams. Garland has garnered interest in the past and this off-season might be the time for the Canucks to make a deal. JT Miller and Brock Boeser have also been rumored to be moving to other teams. As far as Garland is concerned, the Scituate, Massachusetts native has piqued the interest of the hometown Boston Bruins. A move to Boston is probably unlikely with the Bruins having limited cap space. Boston could move Jake DeBrusk as part of a package for Garland.
Other teams who have reportedly shown interest in Garland are Toronto, Los Angeles, and New Jersey. The Maple Leafs have almost $10 million in cap space and could move on from William Nylander. The Kings have a ton of cap space and could offer restricted free-agent Adrian Kempe as trade bait. The Devils have cap space and young talent to offer, including restricted free-agent Jesper Bratt who is coming off a career year.
The Canucks have some decisions to make as they look to make over their roster. Miller is likely to be moved, but Garland, who has four years left on an affordable $4.95 million deal, could the be player teams cover the most.
The Bruins make history! Patrice Bergeron gets 1,000 points! NHL officials love to disallow goals. Is Patrick Kane a fit and our favorite Thanksgiving sides. Plus Beauties and Benders and more!