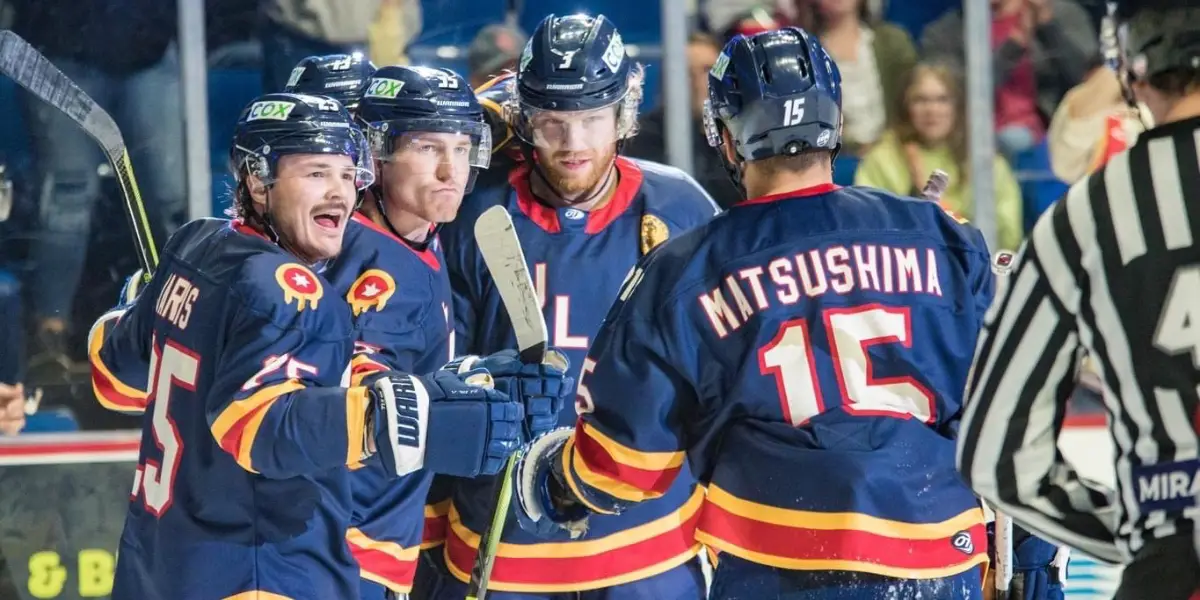 The Tulsa Oilers came into the 2022-23 season looking for more after being eliminated in the first round of the 2022 playoffs by the Utah Grizzlies in seven games. But, the Oilers 2022-23 season went the opposite way of what they were wanting.
Top Performers
The Oilers were led in goals by Eddie Matsushima with 28 goals. Matsushima also led the team in points with 47. Maxim Golod led the team in assists with 31. Alex Kromm led the team in penalty minutes with 84.
Plus/Minus
The plus/minuses on a team can sometimes sum up a season. In the case of Tulsa, it did. The Oilers only had three players with a positive plus/minus. JC Campagna led the team with a plus/minus of +3. The only other players with a plus/minus above zero were Dylan Sadowy and Brennan Blaszczak who both had a +1. The Oilers also had 12 players who had plus/minuses that were less than -10. This shows that most of Tulsa's players were on the ice for opposing teams more than they were for Tulsa's goals.
Final Standings and Record
The Oilers finished the season last in the Mountain Division, last in the Western Conference, and 27th of 28th in the league. Tulsa's record was 22-41-8-1 for 53 points and a win percentage of 0.368%.
Ironmen
The Oilers had two players who played in all 72 games. Defenseman Karl Boudrias had six goals and 25 assists for 31 points. He had a plus/minus of -22 and 78 penalty minutes. Forward Jackson Leef had ten goals and 17 assists for 27 points. He had a plus/minus of -10 and 32 penalty minutes.
What is Next?
While the 2022-23 season did not have a lot of highs for the Oilers, it did provide them with a lot to learn from. The Oilers will head into the 2023-24 season looking to get their win percentage above .500. With very few players having a plus/minus that was positive, the Oilers will look to improve on both offense and defense so that instead of being outscored by their opponents, they will outscore their opponents.
The Oilers will open their 2023-24 season in Utah against the Utah Grizzlies on October 21 and 22. Their home opener will be October 28 and 29 against the Cincinnati Cyclones.