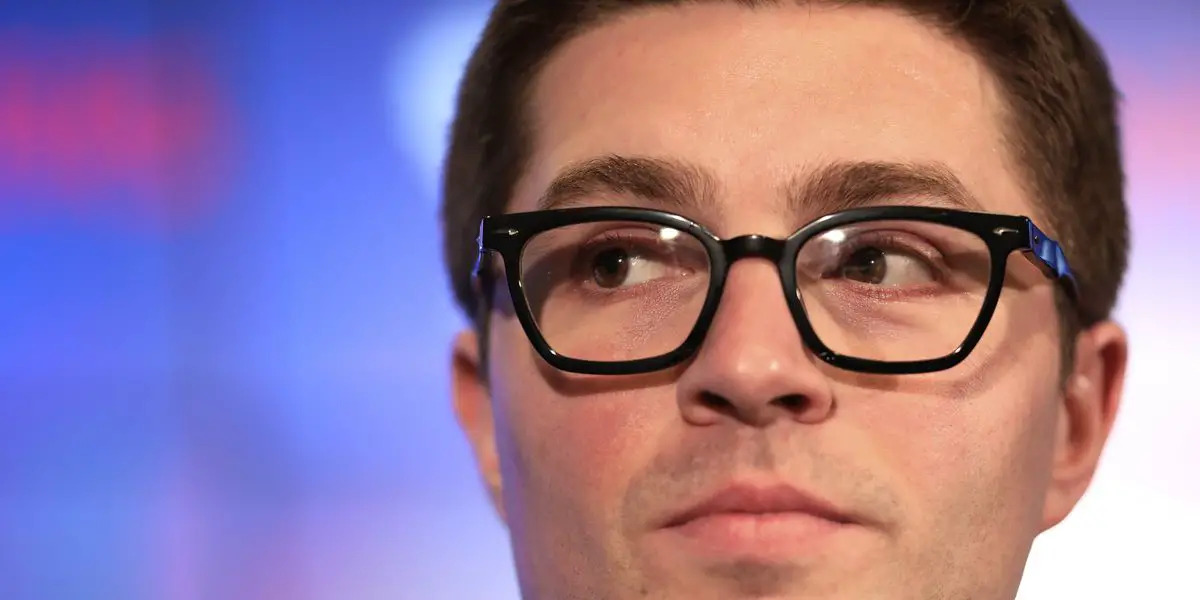 This team sucks. It's time to blow it up. They can't win with the way the team is currently built. Dubas is just a calculator boy; he doesn't know what he is doing. They are too soft to win in the playoffs. Those are just some of the things I'm sure you are sick of hearing as a Maple Leaf fan. After yet another, stop me if you heard this before, first-round exit from the playoffs, the Leafs found themselves having to let pieces walk in free agency. Which also meant they had to bring in some new faces as well. One would say it was that time of the year when they needed to turn over a new leaf. Most notably of those leaving were winger Ilya Mikheyev and goaltender Jack Campbell. Defenseman Ilya Lyubushkin, winger Ondrej Kase and forward Colin Blackwell also left as free agents. Centre Jason Spezza also decided it was time to hang 'em up and retire. With those pieces leaving, who would the Leafs bring in to try and fill the gaps? Let's get into it. 
Nic Aube-Kubel 
Aube-Kubel, now 26 years old, was a second-round selection of the Philadelphia Flyers in the 2014 NHL Draft. While it took him a while to stabilize a job at the NHL level, since arriving, he has been a great addition to any bottom 6. He appeared in 102 NHL games with the Flyers from 2018 to 2022. He scored ten goals while adding 18 assists for 28 points during that span. After appearing in 7 games with the Flyers to start the 2021/22 season, Aube-Kubel was dealt to the Colorado Avalanche. He skated in 67 games with the Avs, where he scored 11 goals and added 11 assists for a total of 22 points; far better production than he had during his time with the Flyers. He would, of course, go on to win the Stanley Cup with the Avs and will forever be remembered as the guy who famously dropped the cup seconds before the team picture. 
So what can Leafs fans expect from Aube-Kubel in the 2022/23 season? Better yet, what are the Leafs themselves expecting out of him? That's a loaded question. While he isn't going to win any scoring titles any time soon, he is still a lovely addition to the bottom six. In my opinion, he can bring a level of tenacity to the Leafs lineup that they lack. Aube-Kubel is an excellent skater who has the ability to get in on the forecheck very quickly. While he isn't the biggest guy, 5 foot 11 and weighing 187lbs, he is by no means afraid to throw his weight around. Where do I see him slotting into the Leafs lineup? I think he will be the 4th line right winger who can move up into the top 9 if needed. Regarding production, depending on how much ice time he gets, I could see Aube-Kube putting up anywhere between 20-35 points during the 2022/23 season. 
Calle Jarnkrok 
Jarnkrok, now 30 years old, was a second-round selection of the Detroit Red Wings in the 2010 NHL Draft. While a part of the Red Wings organization, he spent the first three years playing in the SEL (Swedish Elite League) with Brynas IF Gavle. During those three seasons, he appeared in 152 regular season games scoring  40 goals and adding 68 assists for a total of 108 points. Those are some impressive numbers in the SEL, especially for a guy who was 19, 20, and 21 during his time in the league. It appeared that the Red Wings found another European gem outside of the first round, shocker, right? After his third season in the SEL was completed, Jarnkrok moved to North America and joined the Grand Rapids Griffins; Detroit's AHL affiliate team. He appeared in 9 games, scored no goals, and tallied three assists; not bad. He returned to join the Griffins for the 2013/14 season. He skated in 57 games, scoring 13 goals and 23 assists, giving him 36 points. Once again, some solid production for his first full season in North America. However, he was eventually dealt to the Nashville Predators organization. He appeared in just six games with the Milwaukee Admirals, the Predators AHL affiliate. However, his production was his best yet at the AHL level. He posted five goals and four assists in those six games. His production was so good he left the Preds no choice but to call him up and see what he could do at the NHL level. He skated in 12 games with the Preds and had 9 points, two goals, and seven assists. It was evident that Jarnkrok was ready to jump to the NHL full-time for the 2014/15 season, and he did just that. Throughout his first 9 NHL seasons, he has been as consistent as anyone could ask for. He is a great penalty killer, solid defensively, while always contributing around 30 points every season. Don't believe me? Let's take a look. Here are his point totals from his first 8 NHL seasons: 18, 30, 31, 35, 26, 34, 28, and 30. He was traded to Calgary at the trade deadline last year (2021/22). Unfortunately, he couldn't find a consistent spot in their lineup, and Darryl Sutter, Flames' Head Coach, rarely used him as much as he probably should have. 
Where do I expect Jarnkrok to slot in, in the Leafs lineup? I would like to see him be the 3rd line center, pushing David Kampf down to the 4th line center position. However, I could also see him starting on the right wing on the 3rd line as well. It's never bad to have versatile players who can play all three forward positions. I expect him to be a key contributor to the penalty kill while being a guy that Keefe can trust in pretty much any situation on the ice. I also expect him to put up somewhere between 28 to 38 points. He isn't a flashy player. He is a solid, hard-working, get-the-job-done type player, which the Leafs need more of. 
Adam Gaudette 
Gaudette, who will turn 26 on October 3rd, was a 5th-round selection of the Vancouver Canucks in the 2015 NHL Draft. He spent three seasons at Northeastern University from 2015/16 to 2017/18. During his time at Northeastern, he was a point-scoring machine. He appeared in 116 games, scoring 68 goals and 74 assists, giving him 142 points. That's 1.22 PPG (points per game) – fantastic production. Gaudette had a breakout year with the Canucks during the 2019/20 season. He skated in 59 games scoring 12 goals and 21 assists for 33 points. That is great production from a guy just starting to figure it out at the NHL level. Unfortunately, Gaudette has bounced around a little bit since then. He was traded from the Canucks to the Blackhawks during the 2020/21 season. He was then traded from Chicago to Ottawa during the 2021/22 season. 
I think Gaudette needs a fresh start in a place where he knows he will stick around for a while, at least for the year. I believe that stability could get him back to putting up the numbers he put up during the 2019/20 season with the Canucks. What type of production do I expect him to have with the Leafs? Where do I expect him to slot in, in the lineup? Will he make the Leafs roster, or will he be a member of the Toronto Marlies, the Leafs AHL affiliate? All of these are great questions, and I wish I had the exact answer to them, but I don't. I expect him to be the 4th line center on the Leafs. I expect him to be a pain for other teams to play against. As well as being a welcomed addition to the penalty kill. If he can do all of those things, whatever production he can add is just gravy at that point. If he plays the full season with the Leafs, I expect him to put up between 20-30 points. 
Matt Murray 
If you had told Leafs fans back during the 2017 offseason that they would have the opportunity to acquire goaltender Matt Murray they would have lost their minds. Murray, a third-round selection of the Pittsburgh Penguins in 2012, led the Penguins to back-to-back Stanley Cup Championships in 2016 and 2017. Since then, however, it has been a rollercoaster of a few years for Murray. He was traded from Pittsburgh to Ottawa in the summer of 2020. He was then signed to a four-year, $25 million contract extension. The first two years in Ottawa didn't exactly go as Murray would have wished. In his first year, he played just 27 games posting a 3.38 goals against average while having a 0.893 save percentage and a record of 10-13-1; far from ideal. His second year was much the same as the first. He appeared in just 20 games posting a 3.05 goals against average while having a 0.905 save percentage and a record of 5-12-2; an improvement on his save percentage and goals against average from his first year but once again far from ideal and wasn't close to living up to what he was being paid. Now we must consider Murray battled several injuries during his tenure in Ottawa as well, so when he was in the lineup, he was rarely, if ever, playing at one hundred percent. The Senators also placed Murray on waivers during the season, and no one claimed him. I would imagine that did nothing to help a guy who was struggling with his confidence to begin with. He also lost his father in 2018, openly admitting he struggled mightily. He has all the tools to be a quality goaltender at the NHL level; it's up to Murray to put them all together and deliver on the ice like he did in 2016 and 2017 with the Penguins. 
This begs the question, why on earth would the Leafs trade for a goalie who hasn't been healthy for a couple of seasons and who hasn't been a reliable number one goalie in 5 years? While that is a great question, I would respond with my own question. What has Matt Murray done that neither Frederik Andersen nor Jack Campbell have done? That's easy; win. I don't mean to win in the regular season; Freddy and Jack were great at doing that. I mean, win in the playoffs. Not just a round either. Murray has gone the distance … twice. Murray is a Dubas guy as well. Dubas had Murray as his goalie when he was the GM of the Sault Sainte Marie Greyhounds of the OHL. If we have learned anything about Dubas since he's been the Leafs GM, it would be he LOVES his guys; Murray is one of them. So what can we expect from Matt Murray this season? While skeptical, I believe Murray will bounce back and perform closer to the level he did in Pittsburgh rather than continue with how he performed in Ottawa. If Murray can start 45-55 games this season, stay healthy, and perform to the level I believe he is capable of doing, I think the Leafs will have an opportunity to contend for the top seed in the Eastern Conference. In saying that, there is no denying this is the biggest gamble of Dubas' tenure as Leafs GM. If it blows up in his face, it could end his time with the organization.
Ilya Samsonov 
Samsonov, a first-round pick of the Washington Capitals back in 2015, is just 25 years old, which is relatively young in terms of NHL goaltenders. He has struggled to say the least, since leaving the KHL and moving to North America. During his time in the KHL, he was a very dominant goaltender. In 3 years, 2015/16 to 2017/18, his save percentages each year were 0.925, 0.936, and 0.926 – simply fantastic numbers. His overall record during those three seasons was 33 wins, 16 losses, and nine overtime losses; a very respectable record, especially given that Samsonov was only 18, 19, and 20 during his time in the KHL. It looked as though the Capitals had found their goaltender of the future. Even in his first year in North America with the Capitals, he posted very promising numbers as a 22-year-old and an NHL rookie goaltender. He posted a 2.55 goals against average, a 0.915 save percentage, and a record of 16 wins and six losses, and two overtime losses in 26 games. I'm sure the Capitals were under the impression that Samsonov would build off of his rookie season and be that much better moving forward, given his impressive track record thus far through his career. Unfortunately, the past couple of seasons went off the rails. In 19 games during the 2020/21 season, Samsonov posted a 2.69 goals against average, with a save percentage of 0.906 and a record of 13-4-1. Then this previous season, Samsonov started a career-high 44 games. He posted a record of 23 wins, 12 losses, and five overtime losses. While that record is quite impressive, his stats were anything but. His goals against average was 3.02, while his save percentage was a mere 0.896. The Capitals decided to go in a different direction with their goaltending and let Samsonov walk and become a UFA. Dubas quickly signed the Russian goaltender to a one-year $1.8 million contract. A "show me" year, if you will. This will give Samsonov the chance to try and find his game and show both the Leafs and the rest of the NHL he still has the skills that made the Capitals select him in the first round. 
How do I expect him to perform this season? I'm honestly not sure what to expect. However, I expect a healthy battle between Samsonov and Murray regarding who gets more starts. Realistically, I think Samsonov could start anywhere between 25-38 games. I think he, like Murray, has the skill set to bounce back from a tough year last year. If he can, I think he will play a key role in another great regular season for the Leafs. Once again, though, in a must-win year (in my opinion), this is another massive gamble for Dubas. 
Reflecting on what the offseason was, did Dubas do anything earth-shattering? No, he did not. Realistically though, Leafs fans knew he wouldn't be able to because of their current cap situation. They are in a position where the core of their team takes up the majority of their cap space, and as a result, Dubas could only rebuild around the edges. Dubas also added some depth to his blueline by bringing in Victor Mete and Jordie Benn on one-year deals, respectively. Did he bring in some pieces that will be very welcomed additions to the current core? Absolutely. They have their star power and need to find the right mix of players to insert around the core. Would I have liked it if he handled the goaltending situation better? Without question. However, I am trying to be optimistic and give both Murray and Samsonov the benefit of the doubt, given the numbers they have previously posted in their careers. Could it pay off? Absolutely. Could it blow up and hit the ditch real quick? It sure could. If anything, I applaud Dubas for having the nerve to go all in on this goaltending duo. He may look like a genius, but he may not as well. Only time will tell. Let's drop the puck already!