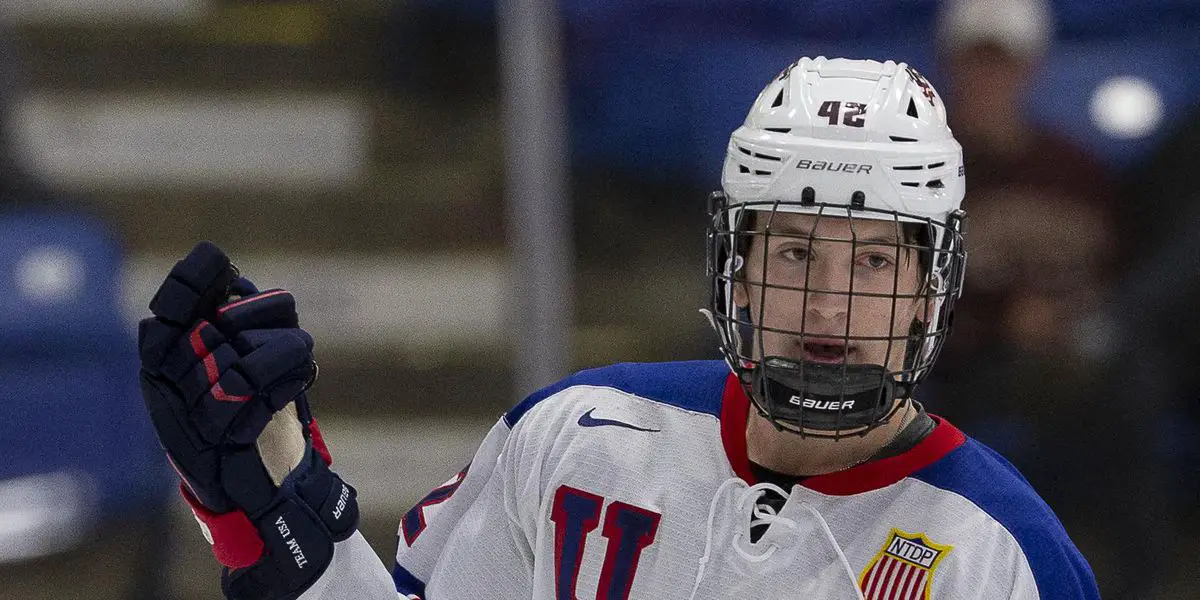 Boston Bruins prospects Ty Gallagher and Riley Duran have been invited to the United States Hockey National Junior Evaluation Camp, which will be held from July 24 to August 3 at USA Hockey Arena in Plymouth, Michigan. Gallagher and Duran were two of sixty players invited to camp who will be competing to join the World Junior Team in August and December.
Gallagher is a 2021 seventh-round pick (217) of the Bruins and played last season at Boston University. The 19-year-old defenseman had 16 points in 34 games with BU. The Clarkson, Michigan native played for the USA U18 team in 2020-21 and scored three goals in five games at the World Junior Championships.
Duran is a native of Woburn, Massachusetts, and was a sixth-round pick (182) in 2020 by Boston. The 20-year-old center played at Providence College last season, registering 10-9-19 in 38 games for the Friars. In 2020-21, Duran played in the United States Hockey League for Youngstown and totaled 8-11-19 in 47 games.
It is yet to be known if either prospect will participate in Bruins Development Camp from July 11-15. Rosters have not yet been made public.
Season 2. Episode 17. Renewing The Rivalry
–
Bruins Benders Podcast
The Bruins-Canadiens rivalry is renewed. Maine Mariners Goalie Michael DiPietro joins us! What happened in Vancouver? Where do the Bruins need depth the most?  Plus Beauties and Benders.