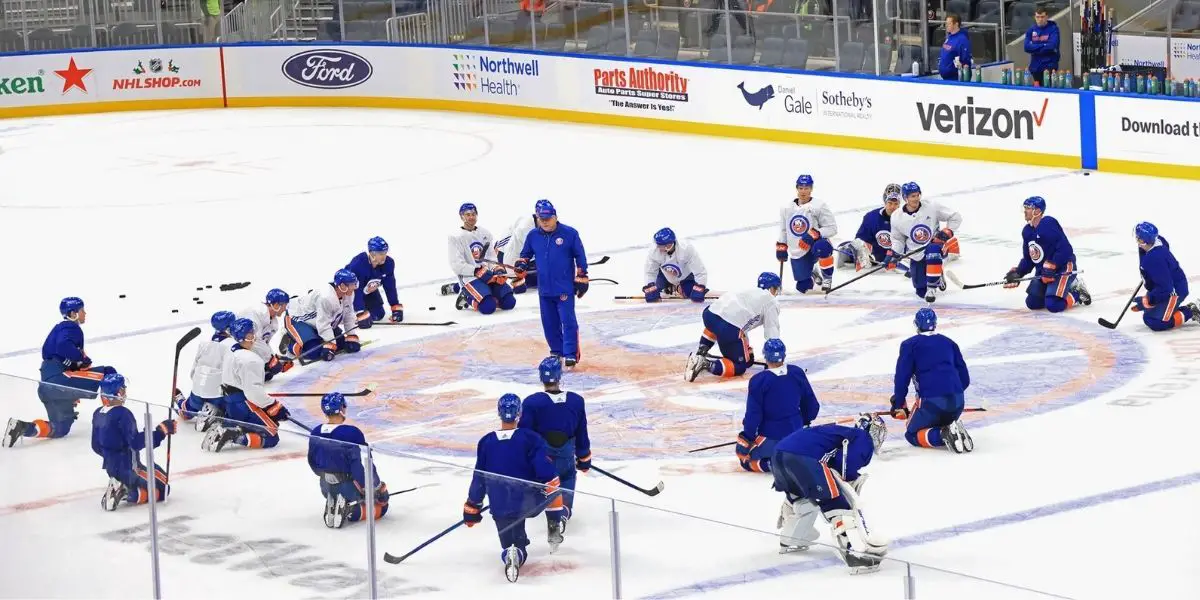 According to Brian Compton of NHL.com, the New York Islanders hosted their first practice at UBS Arena today, and frankly, it sounds incredible. Due to the timing of construction and the need to wrap up final details, the Islanders have yet to play a game at home. So after 13 games on the road, the Islanders have finally made their way home and will open the building to the public for the first time on Saturday night in a matchup against the Calgary Flames.
Before the building of UBS Arena, the Islanders spent 40+ years playing in the Nassau Coliseum. In addition to their time in the Coliseum, the Islanders also had an odd relationship with the Barclays Center in Brooklyn. For a few years, they split time between buildings. Last season, they played all their home games in the Coliseum again as they prepared for UBS to open.
Headed into their home opener, the Islanders are an underwhelming 5-6-2, but with the introduction of the new building, it sounds like the team has a renewed energy. Head Coach Barry Trotz mentioned the noticeable difference in his media interview after practice: "The best I can describe it to anybody is it felt like we've done the Winter Classic and those NHL [Stadium] Series games," Trotz said. "It's got a different feel. There was a little pep in the step."
Both Mathew Barzal and Islanders Captain Anders Lee mentioned the exciting feeling they had entering the building. "Absolutely blew me away," Barzal exclaimed. "I walked right in, saw the gym, saw our eating area, and I couldn't wait to see more. The entire facility, the rink, and how it's set up, it's so high-end. I can't even tell you how nice it is down here (in the locker room). We're a pretty lucky group."
"We haven't had a chance to play a home game this year," Lee said. "You know how much we feed off of our crowd and how much of an impact they have on our games at home. We've seen it in playoffs, in the regular season, so now we get to be back in front of them again.
"And then after that, you look at it as a brand-new building that this franchise has been looking forward to for a really long time, so there's a ton of emotion in that. It's an extremely exciting time for everyone that's put in a lot of work, a lot of fans that have been patient for this. There's a lot that's gone into it, so I think it's just going to bring a lot of life, and I know that life that we're going to be able to feed off the crowd is exactly what we need."
The Islanders should get a renewed energy from opening a brand new NHL arena, and as a team, I am sure it will be great to finally have a chance to play in front of their home crowd.