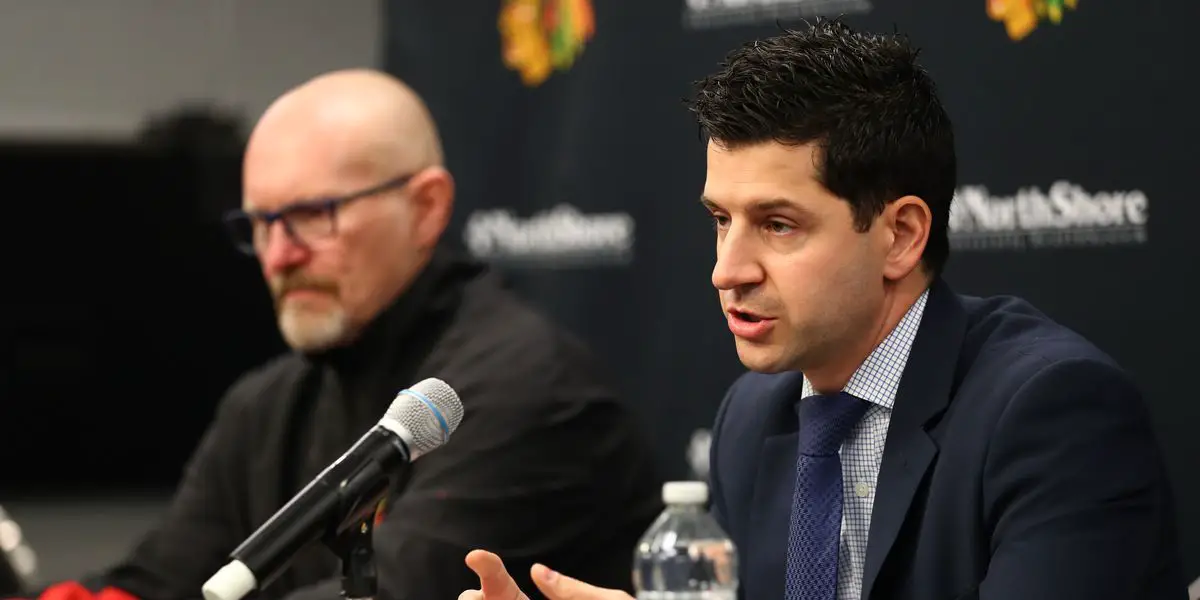 Chicago has been hunting for a General Manager for a while now. Since the departure of Stan Bowman in the early parts of the season, Chicago has had an interim General Manager. From the start, Danny Wirtz and the organization have said they would be taking their time on the search. Throughout the organization history of the Blackhawks organization, this will only be their tenth General Manager, that's impressive for a team that was founded in 1926.
The Blackhawks are in a weird spot as far as roster construction. They have two older veterans in Patrick Kane and Jonathan Toews whose contracts come up after next season, and then there is Seth Jones, who is locked up for the next eight seasons with a large-cap hit. Not to mention what the General Manager will have to decide at the deadline with players like Dylan Strome, Dominik Kubalik, and Clavin DeHaan. I haven't even mentioned the most significant trade chip that the Blackhawks have, and that's Marc-Andre Fleury. The new general manager's task is going to be monstrous, and it's going to start at blazing speed from day one and not slow down till after Kane and Toews futures in Chicago are decided.
Danny Wirtz is using everything he has at his disposal in his endeavor to find the right person for the job. Danny has gathered up three of the all-time great Chicago Blackhawks to assist him. His advisory group consists of Patrick Sharp, Marian Hossa, and Eddie Olczyk. This group has won multiple Stanley Cups and is still very close to the organization as long as Patrick Sharp isn't spending too much time in Vegas playing ball hockey and hoisting trophies. With so many great hockey minds in one room, the Blackhawks should be able to find their guy.
Chicago has been in the interview process for the last few weeks and has interviewed six people. Five of them have NHL connections, and one is the Cubs assistant General Manager Jeff Greenberg. The organization did say they would be looking outside the box, and I would say a Baseball guy is just that. The other five candidates so far consist of current interim General Manager Kyle Davidson, who was the Blackhawks Assistant General Manager before Bowman left. Scott Mellanby served as Assistant General Manager from 2014-2021 for the Montreal Canadians. Mathieu Darche is the Director of Hockey Operations for the Tampa Bay Lighting. Eric Tulsky of the Carolina Hurricanes. Tulsky is their current Assistant General Manager. And then the one and only Peter Chiarelli.
Danny is looking anywhere and everywhere. Out of the names, Tulsky, who is a Harvard graduate, is the one that stands out to me the most. Working for an organization like Carolina just built a wagon the correct way over the last few years gave him great insight on how to build a winning through the draft. Tampa's Mathieu Darche has also had a front-row seat watching guys like Steve Yzerman and Julien BriseBois, who have built the pinnacle of NHL teams in the Lightning. Whatever Danny decided, just not Peter Chiarelli. He destroyed Edmonton, and it's already been a long five years for Blackhawks fans. It is only a matter of time before Chicago makes their final decision, as the deadline is fast approaching.