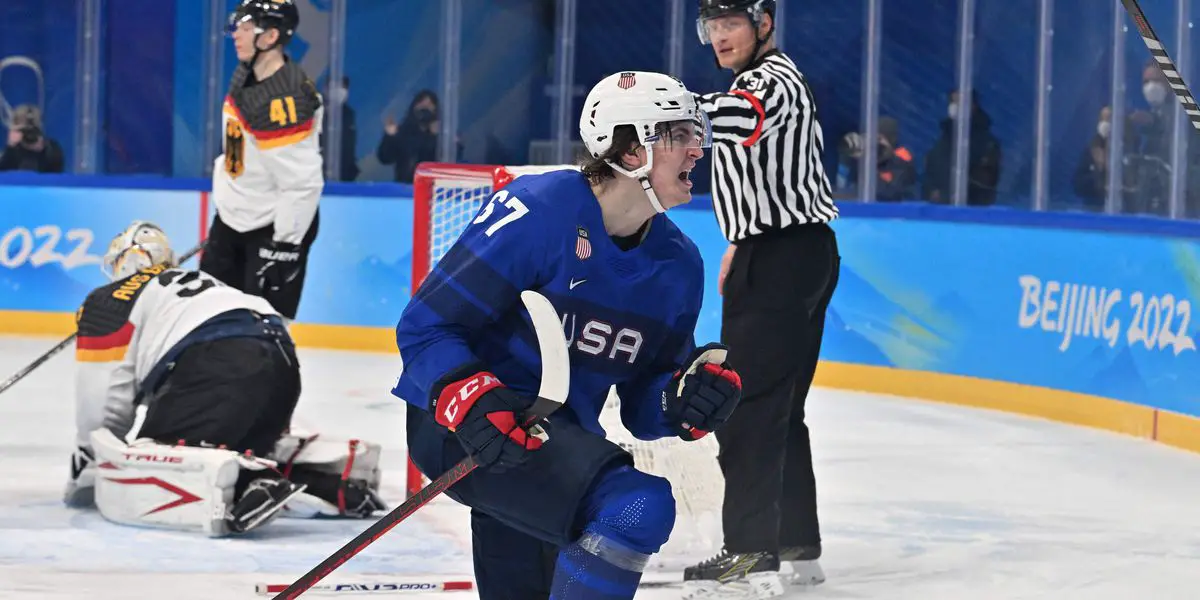 There were high expectations coming into the 2022 Winter Olympics for powerhouse countries such as Team Canada and Team USA in Men's hockey despite not having NHL players, which was a problem for Canada and USA in 2018.
In 2018, USA got eliminated in the quarter-finals by Czechia in the shootout. 4 years later, USA would find themselves in the same spot staring down another shootout against Slovakia. Unfortunately, the same result happened for Team USA. For Canada, they earned a bronze in 2018 as they beat Czechia 6-4.
As you can imagine, European countries hold a slight advantage since they can grab players from European leagues such as the DEL (for Germany), SHL (for Sweden), and KHL (for Russia), among other leagues.
Team USA boasted of young goaltending with Drew Commesso & Strauss Mann. On defense, they were built with great young defensemen in Drew Helleson, Brock Faber, and Jake Sanderson and veteran presences like Steven Kampfer and David Warsofsky. Up front, they had top prospects such as Matty Beniers and Brendan Brisson. Team USA was fast and very skilled, but they fell short of the goal.
Team Canada took a more veteran approach with the likes of Eric Staal, Maxim Noreau, Daniel Winnik. Canada had a few prospects, such as Mason McTavish, Kent Johnson & Owen Power. For the most part, Canada had an easy group playing against teams like China, Germany, and USA. Canada lost to USA in round-robin play. They couldn't recreate the magic in 2018 by winning the Bronze medal.
Many Montreal Canadiens fans will know of how Claude Julien relies too heavily on the veterans to provide the offense, which was one of the main problems in Wednesday's game against Sweden, which saw Canada getting shutout 2-0.
One of the big problems for Canada was benching Kent Johnson for the 3rd period. Coming into the game, Johnson had 5 points in 5 games and was one of the sources for Canada's offense. He was tied for 3rd with Eric O'Dell & Jordan Weal for team scoring with 5 points.
Team USA was a different story as they were 45 seconds away from clinching a semi-final berth. Not having Matty Beniers take a shot in the shootout is embarrassing. Beniers is 2nd on University of Michigan with 16 goals and led the Wolverines with ten goals in his draft year.
This reflects poor coaching decisions and styles that Canadiens and Rangers fans are used to seeing. Claude Julien (CAN) & David Quinn (USA) will have to live with their decisions for the next four years as the only medals Canada and USA are going to earn in hockey are coming from the Women's side.
We shouldn't forget that it was only a 2-1 lead for Canada against China after 20 minutes which saw Canada surrender two breakaways + a penalty shot.
Currently, Canada and USA aren't much of a dominant force without NHL players. If you were to put either of them in Group C with Slovakia, Sweden, Finland & Latvia, it would be tough to see how Canada and potentially USA sustain success in the Olympics.
Photo credit: Liu Lu/VCG via Getty Images