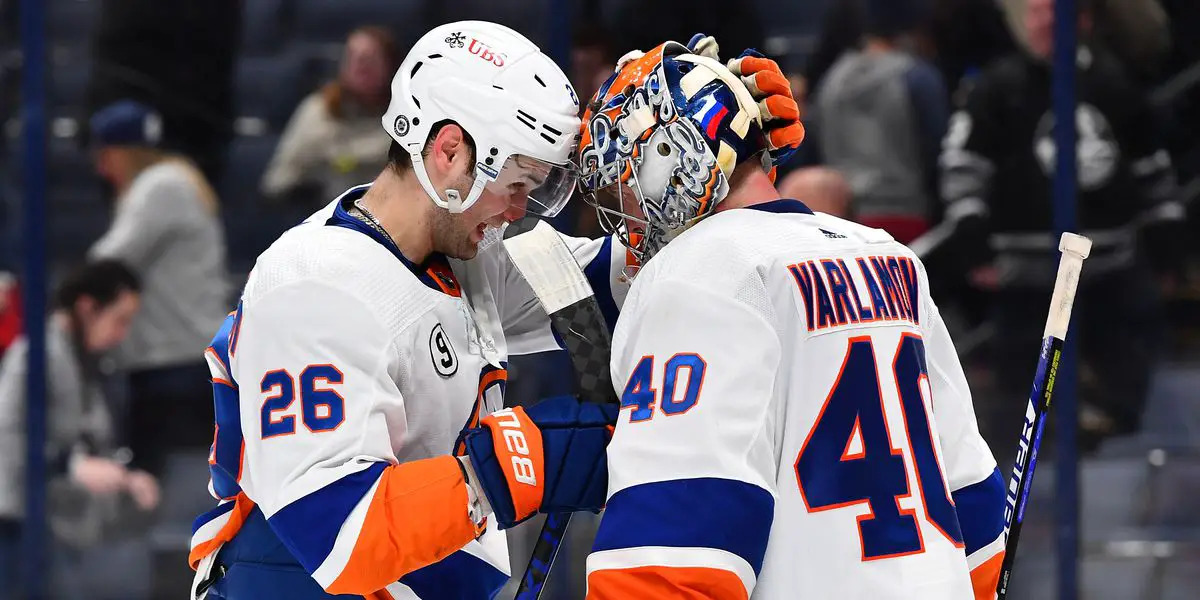 Decades ago, teams in the NHL played their starting goaltender anywhere between 60-70 games.
Back in those times, it was pretty much a given that it was the starter's net for almost the whole season unless he faltered for long stretches. The backup's job was to play anywhere between 10-15 games in the regular season.
Nowadays, things are a lot different. Yes, the starter still gets the bulk of the games, but backups are now expected to start anywhere between 20-30 games.
It is really good when a team has two good goaltenders they can rely on. This year's Boston Bruins are the perfect example of this, as they have gotten great goaltending from both their starter Linus Ullmark and backup Jeremy Swayman, who would probably be a starter on a lot of other teams.
Another team that has two good goaltenders are the New York Islanders. Clearly, Ilya Sorokin is the star as he is currently (Tuesday, January 31) 16-16-4 with a 2.38 goals-against average, a .923 save percentage, and four shutouts, along with being voted to the Metropolitan Division All-Star team.
With that said, the backup goaltender for the Islanders is someone who can play really well and be counted on to win games. In fact, since coming to Long Island in the 2019-20 season, he has done everything that the franchise expected him to do and more in both the regular season and the Stanley Cup playoffs.
I am talking about Semyon Varlamov. Varlamov, 34, is 9-6-0-1 this season with a 2.67 goals-against average, a .918 save percentage, and one shutout.
Like he has done ever since joining the franchise, Varlamov has been consistent between the pipes for his team this season. For starters, he keeps his team in games that they have no business winning.
The perfect example of this is his performance back on Saturday night, January 28, in his team's 2-1 shootout win over the Vegas Golden Knights. Varlamov made 45 saves, including four in overtime.
Speaking of saves, he knows how to come up with big ones when his team needs them the most. This was especially the case in that game against the Golden Knights.
In overtime, Varlamov stopped Golden Knights forward William Carrier on a penalty shot 26 seconds into the period. In that same game in the first period, he made a terrific paddle save on Reilly Smith in the first period to keep the Islanders ahead 1-0.
Lastly, Varlamov is someone that Sorokin can lean on. Varlamov has a ton of experience in the league, knows how to win in the regular season and in the playoffs, and knows how to handle the pressure of being a number one goaltender.
Varlamov has been perfect for the Islanders, and in turn, the Islanders have been perfect for him.
The boys are back after a long break but have plenty to talk about as the playoffs are in full swing. We go series by series, looking at how teams have fared so far and who will come out on top. Thanks for listening! Please rate and review our show on your favorite listening platform. Check out our partner's website at www.insidetherink.com for all your latest hockey news.