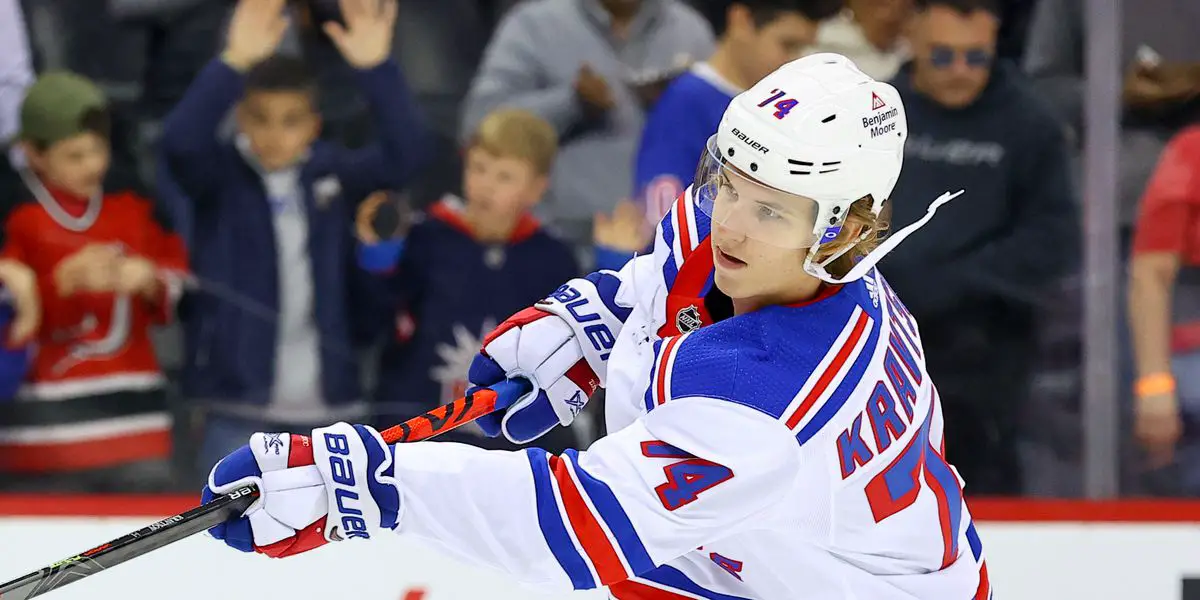 The soap opera that is Vitali Kravtsov continues. Kravtsov's agent, Dan Milstein, announced the one-year contract extension the morning after the New York Rangers were eliminated from the Eastern Conference Finals by the Tampa Bay Lightning.
Kravtsov refused to go to Hartford after not making the NHL roster out of training camp and spent the entire season in Russia playing in the KHL. He scored six goals and seven assists for 13 points in 19 regular-season games with Traktor Chelyabinsk. In his 15 playoff games, he scored seven goals and added three assists in what was a Conference Finals run for Traktor.
Kravtsov recently declined the opportunity to resign in the KHL, suggesting he wants to play in NHL. Kravtsov has requested a trade more than once, and each time he quickly returned to the KHL. If he ever puts on a Rangers sweater again is an entirely different issue.
The former 9th overall pick in the 2018 NHL Entry Draft has talent, but his actions throughout the first three years of his entry-level contract were childish and at times selfish, making his trade value almost impossible to gauge.
If Kravtsov does force his way out of New York, it will be the second recent top 10 picks to do so. Lias Andersson, the 7th pick in the 2017 NHL draft, was eventually traded to the Los Angeles Kings after multiple trade requests in his short but tumultuous time in New York.
Expect Chris Drury to be very busy this summer with the logjam of defensive prospects in the minors and limited cap space. That may include a package in which Kravtsov finds a new home. Regardless of requests or disputes, Drury and Kravtsov seem to be playing nice for the time being, and that's in the best interest of all parties involved.