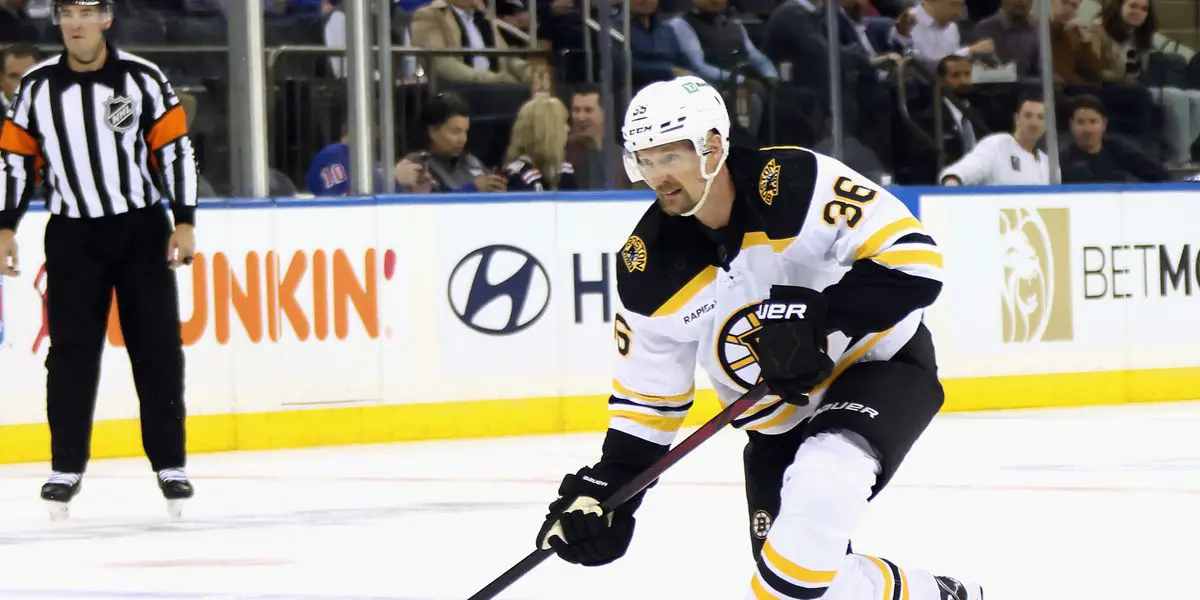 When the Bruins opened training camp for the 2022-23 season, they knew they would be dealing with injuries early on. Charlie McAvoy, Matt Grzelcyk, and Brad Marchand were all set to begin the season on the shelf as they recovered from offseason surgeries. With two of their top four defensemen set to miss significant action, the Bruins wanted to ensure they had plenty of depth on the blueline.
One thing they didn't anticipate was how quickly their players would return, as they all beat their estimated timetables by almost a month. McAvoy wasn't supposed to be back till December, and he returned on November 10th while Grzelcyk was back by the fifth game of the season.
While it is always necessary to be prepared for any situation, was Stralman really needed, though? He looked capable during the preseason, but once the regular season began, he was nowhere to be found as he dealt with visa issues and didn't end up playing a game in the U.S. until October 28th. At the time, it was thought as a safe signing, but now his $1 million cap hit is just a cap casualty that the Bruins must find ways to rid themselves of.
In eight games for the Bruins, Stralman recorded zero points and was a minus-three on a team that went 7-1-0 during the games he suited up for. Even Brandon Carlo has managed to be a plus-13 player in his 18 games this season. The only Bruins defenseman with a negative plus-minus on the team is Jakub Zboril, who is sitting at a minus-1 through 13 games.
The real question is, why not give the opportunity to a player like Jack Ahcan, who, in a limited workload last season, looked capable of taking on an early roll. The Bruins entered the season with Hampus Lindholm, Brandon Carlo, Mike Reilly, Connor Clifton, Derek Forbort, and Jakub Zboril all healthy. While Ahcan, Nick Wolff, and Dan Renouf, all players on cheap deals, could have filled in for that seventh defenseman role until the starters were healthy. If anything, it would have allowed the organization to get more eyes on Ahcan and see if he will be a contributor in the future or if he will make a decent trade chip for Don Sweeney.
The 36-year-old veteran defenseman now finds himself down in providence as the Bruins had no other choice but to place him on waivers to make room for the return of Derek Forbort from LTIR. He now finds himself on the outskirts along with fellow defenseman Mike Reilly, whose time in Boston has ended. At the end of the day, the Bruins are a business and must do whatever it takes to succeed as they chase the Stanley Cup, which has eluded them since 2011.
For a team that has their eyes set on the prize, as they have started the season off with a 19-3-0 record and have won 13 straight home games, every penny matters, especially if they go looking for one more piece of the puzzle at the trade deadline.
The boys are back after a long break but have plenty to talk about as the playoffs are in full swing. We go series by series, looking at how teams have fared so far and who will come out on top. Thanks for listening! Please rate and review our show on your favorite listening platform. Check out our partner's website at www.insidetherink.com for all your latest hockey news.