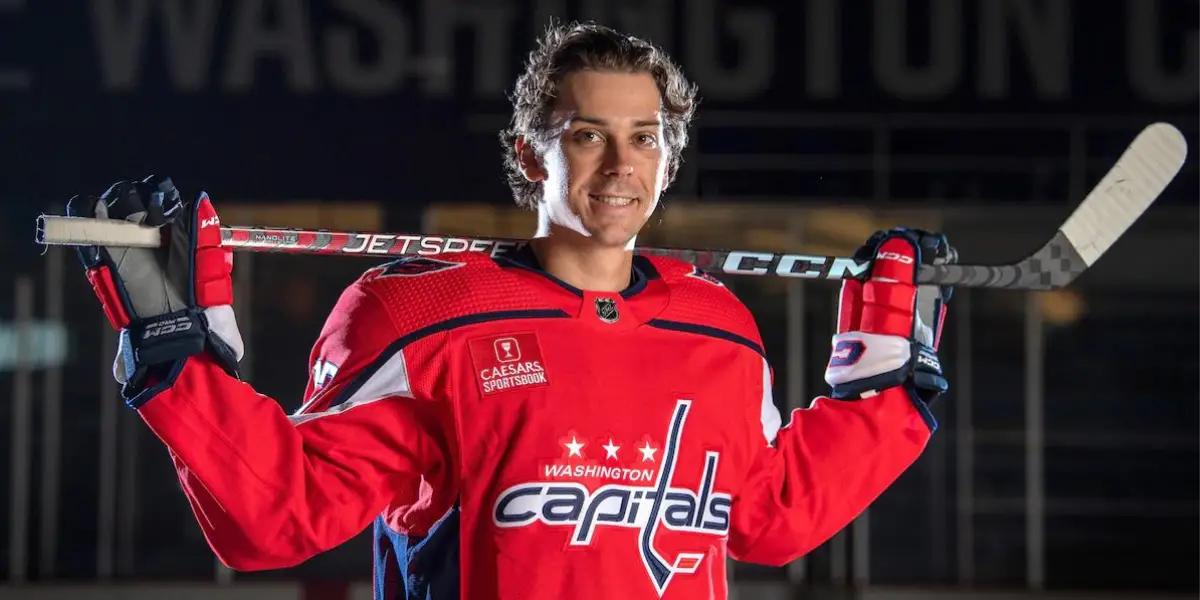 The Washington Capitals signed two recent forward additions to contract extensions over the All-Star weekend. Dylan Strome signed a five-year extension worth $25 million on Friday, and Sonny Milano agreed to a three-year, $5.7 million extension Saturday.
Both players are in the top 10 in points for the Capitals this season. Strome's 25 assists are second on the team and help boost him into third place in Washington's scoring statistics, behind Evgeny Kuznetsov and Alex Ovechkin. Milano sits eighth in goals (eight), total points (22), and ninth in assists with 14. Washington is receiving their production for a combined cap hit of only $4.25 million this season.
Strome
Strome was Washington's primary top-line center for the first half of the season due to the absence of Nicklas Backstrom. He has assisted on one-quarter of Ovechkin's 32 goals so far. He has also been a frequent contributor on the power play with 14 points (three goals, 11 assists). Strome is two power-play points away from matching his career high of 16, set last year in Chicago.
When Backstrom returned from hip resurfacing surgery, Strome moved lower in the lineup for a few games. The day Backstrom returned, Strome played at left wing for the second line. He started on the third line for the Capitals' 5-3 loss to the Philadelphia Flyers on January 11. He played a then-season-low 13:01 and was scratched for the next game, January 14. Two days later, he was back on the top line.
During the Capitals' three-game trip to Arizona, Vegas, and Colorado, Strome was the only forward to record a point in each game for Washington. He scored two goals against Arizona in a 4-0 win and had an assist in each of the losses in Vegas and Colorado.
Strome, currently 25, will have a cap hit of $5 million for the next five seasons. He is one of two Capitals players with a contract due to last past the end of the 2025-26 season. The other is goaltender Darcy Kuemper.
Milano
Milano spent five games with the AHL's Hershey Bears after signing with the Capitals in mid-October. He scored two goals and had one assist for the Bears before he was recalled to the NHL. He made his season debut on November 5 and has missed only one game since then. His production rate is on track to set a new career-high in points.
Milano mostly played beside Evgeny Kuznetsov on the second line before Backstrom, and right winger Tom Wilson returned on January 8. Milano was their linemate for the brief period when Backstrom and Wilson were healthy. He skated with them for five straight games starting on January 14 and ending when Backstrom was out with an illness on January 24. Wilson was injured midway through the January 24 game. Milano stayed on Backstrom's left side until the Capitals' most recent game, when he reunited with Kuznetsov.
In the next three seasons, Milano, 26, will make $1.9 million a year. His cap hit is currently the lowest among Washington's signed forwards. He will make more next year than the current salaries of Garnet Hathaway, Conor Sheary, and Marcus Johansson, who are all 30 or older already.
The boys are back after a long break but have plenty to talk about as the playoffs are in full swing. We go series by series, looking at how teams have fared so far and who will come out on top. Thanks for listening! Please rate and review our show on your favorite listening platform. Check out our partner's website at www.insidetherink.com for all your latest hockey news.