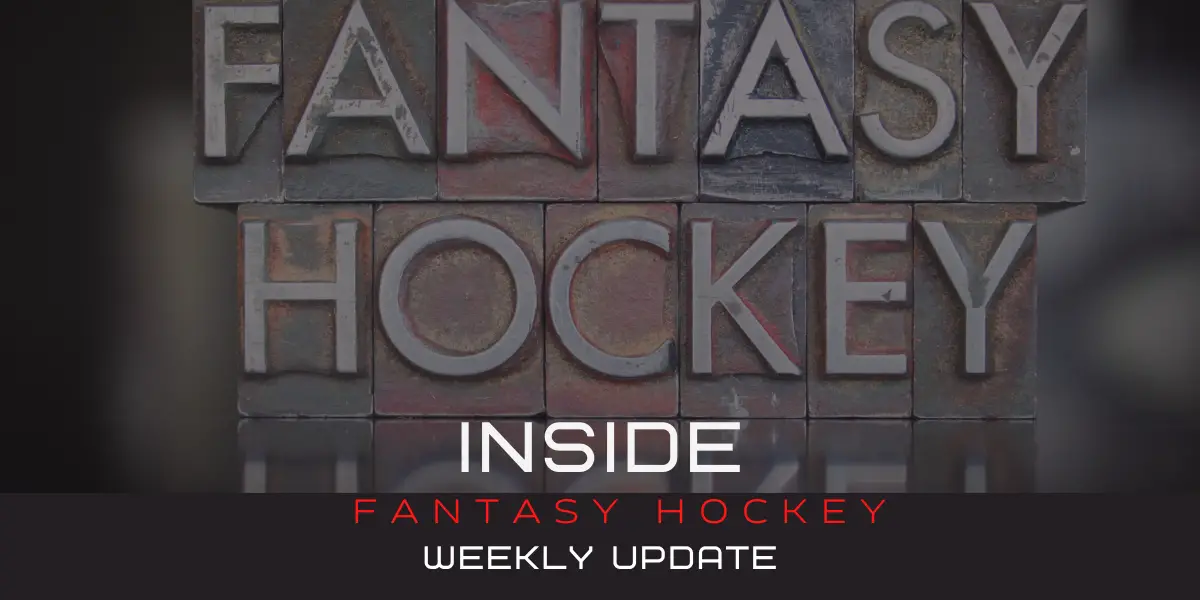 Week 2 of Fantasy Hockey has finally wrapped up, Covid has ravaged the league, and we are still not surprised by the top scorers so far this season. This week, however, we have something special in-store. Waiver wire suggestions!
Connor McDavid – Edmonton Oilers
To no shock at all, McDavid tops the charts once again. 3 goals & 5 assists lead McDavid up the scoring charts this week, the only reason for concern is the teams he played against. Anaheim and Arizona are not the top-fledged talents in the league, McDavid scored 6 out of 8 points against those two teams. Will McDavid keep up his scoring pace? Absolutely, CM97 will play 20 minutes per game on average, hoarding the top PP unit time, and playing with Draisaitl at times. There is no slowing down the perennial Hart candidate outside of injuries.
Leon Draisaitl – Edmonton Oilers
Speaking of McDavid playing with Draisaitl, LD29 is the second in the dynamic duo. Draisaitl put up 4 goals & 3 assists over the last week. The difference between McDavid and Draisaitl this week was WHERE the performance fell. Against VGK, Draisaitl had 2 goals and 1 assist, which is telling. Draisaitl is typically picked at the top of fantasy draft leagues right alongside his teammate, it's a safe bet every time and that will not change. There shouldn't be any drop in production from the first two players on this list.

Alex Ovechkin – Washington Capitals
Ovechkin is getting a lot of talk this season as he progresses toward beating the Gretzky record in the next couple of seasons and he is certainly stoking that fire with his scoring pace so far this season. Last week Ovi tallied 5 points in 3 games and overall has 10 points on the year. When we talk about Ovi and his fantasy production, of course scoring goals is going to be prime, but now we are going to start hearing the age factor. At some point over the next few seasons, the great 8 will hit a cliff in production and start to decline. Time will tell when that happens, but so far this season, there is no indication it's coming this year. Ovechkin looks rejuvenated to chase the goal-scoring record.
WAIVER WIRE
On to the fun stuff! Before we get too far into this, let me explain my thoughts behind this addition to the weekly fantasy round-up. The purpose of this is for fantasy owners to look at some players who are now slotted up in the lineup due to injury, covid, etc, and are gaining more points than expected, whether it is long-term or short-term. Most importantly these players will be ones that typically aren't drafted in every league. So cheers to you readers and good luck following some of these pick-ups!

Lucas Raymond – Detroit Red Wings
Some people may say this is too soon, but Raymond has put up 7 points in 6 games with Detroit so far this season. Detroit was expected to be in the bottom 5 teams in the league this year and it is looking like they may have changed some people's expectations. Raymond is only rostered on 28% of fantasy leagues, so there is a pretty good chance you will get some solid production for a quick pick-up while someone is on the IR/NA. If the worst comes to true and Raymonds' production falls off a cliff, you can drop him right back on waivers! Low risk, really high reward!
Danton Heinen – Pittsburgh Penguins
Heinen has recently been passed from the Boston Bruins, Anaheim Ducks, now to the Pittsburgh Penguins. Looking for a roster spot to win another contract, Heinen struck gold in PITT this season. To start the season he started on a line with Jeff Carter and Bryan Rust. Putting into context here, Heinen has only ever played third-line minutes on previous teams. So far this season, Heinen is only rostered in 13% of fantasy leagues and should be an easy pickup. If you're looking for Heinen you probably need a boost of scoring in your line up and this addition will pay dividends when Sidney Crosby returns to the lineup and becomes Heinen's full-time center. Overall low risk with an extremely high ceiling upon Crosby's return.