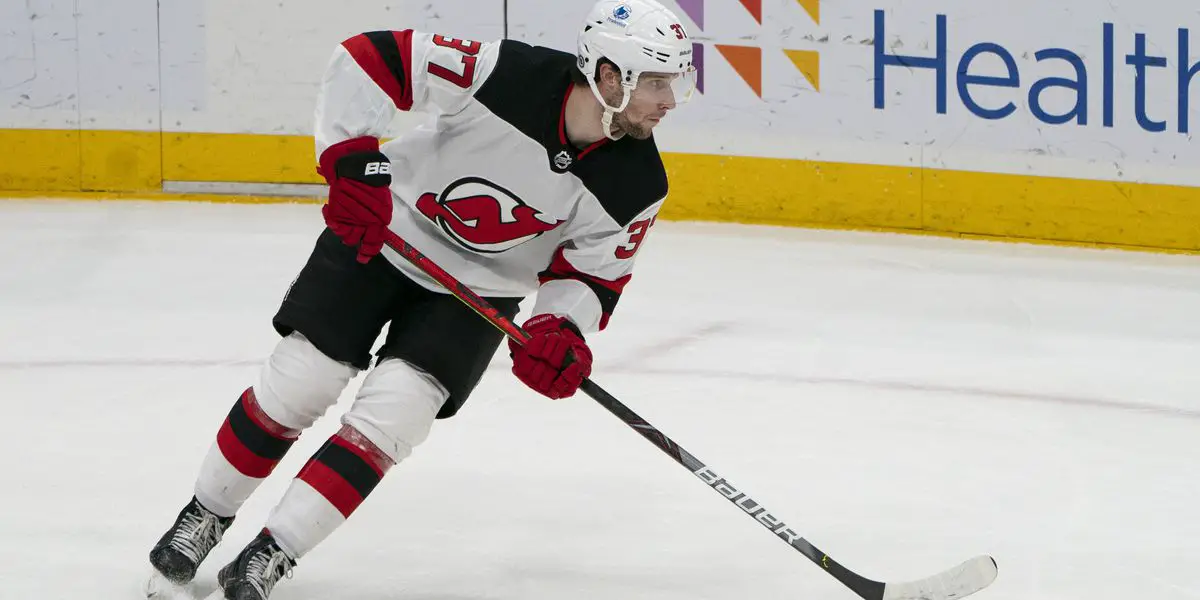 When free agency started this year, the Bruins were cash-strapped and seemingly low on options until one deal solidified early afternoon. Erik Haula was sent to the Devils in exchange for Pavel Zacha in a trade that didn't make much sense for the Bruins at first blush. Erik Haula was coming off an excellent season, scoring 18 goals and 44 points in 78 games. This was his best statistical season in the past five years, and he looked very good, slotted in on the second line with David Pastrnak and Taylor Hall.
The main thing that shipped Haula out of Boston was the return of an old friend. With Krejci and Bergeron returning and Coyle on the third line, it seemingly left Haula without a roster spot. Sweeney seemingly capitalized on his great season and flipped him to the Devils for a younger player with potentially more upside. Zacha will have to fill a Marchand-sized void at the beginning of the year and will most likely play up and down the lineup until he finds a fit.
Zacha has seen his role with the Devils change over the past two seasons and was relegated to a supporting role with the emergence of some new talent. Jesper Bratt, Jack Hughes, and Yegor Sharangovich were three of their young forwards that seemingly stole some spotlight from the former sixth overall pick. Shortly after being acquired by the Bruins, Zacha signed a one-year 'show me' contract worth 3.5M, and that wasn't a bad idea by B's management.
The next offseason will be a very interesting time for the Bruins. Nine of their starting forwards are entering this season on expiring contracts, and one of those is Pavel Zacha. If he performs above and beyond and records 20+ goals and 45+ points, there's a good chance that the Bruins will offer him a nice contract. He is only 25 and could be a big piece of this young core that Sweeney is trying to build. If things don't go to plan and he struggles this year, then the Bruins haven't really lost anything. This trade is a very low-risk, high-reward deal as there were no picks involved, and the cap hit for both Haula and Zacha is pretty low. The more I look at this deal, the better it is looking for the Bruins in my opinion.

The Bruins are getting a very talented young forward that hasn't fully hit his stride in the NHL. Zacha has a chance to play with some pretty talented players and will most likely get a chance on the top line to start the year. Playing with Bergeron and DeBrusk will hopefully kickstart Zacha's offense and make him a big contributor in their top-six.
With the season a little more than a month away, I look forward to seeing what Zacha can bring to the table. The expectations on him shouldn't be monumental, and most Bruins fans should understand that he has never hit the 40-point mark in his career. He has a chance at a fresh start and to play on a team that may be a bit starved for offense up until Christmas time. It's early yet, and we should give Pavel a chance to show us what he has, as he could be a foundational piece moving forward.
The boys squeak in an episode before Jake heads off to Florida. They touch on the Bruins' recent milestones, especially Bergerons 1000 points. They head over to the metro to see can Pittsburgh and Washington turn things around before heading out west to take Shane Wright and the Seattle Krakheads.Thanks for listening! Please rate and review our show on your favorite listening platform. Check out our partner's website at www.insidetherink.com for all your latest hockey news.