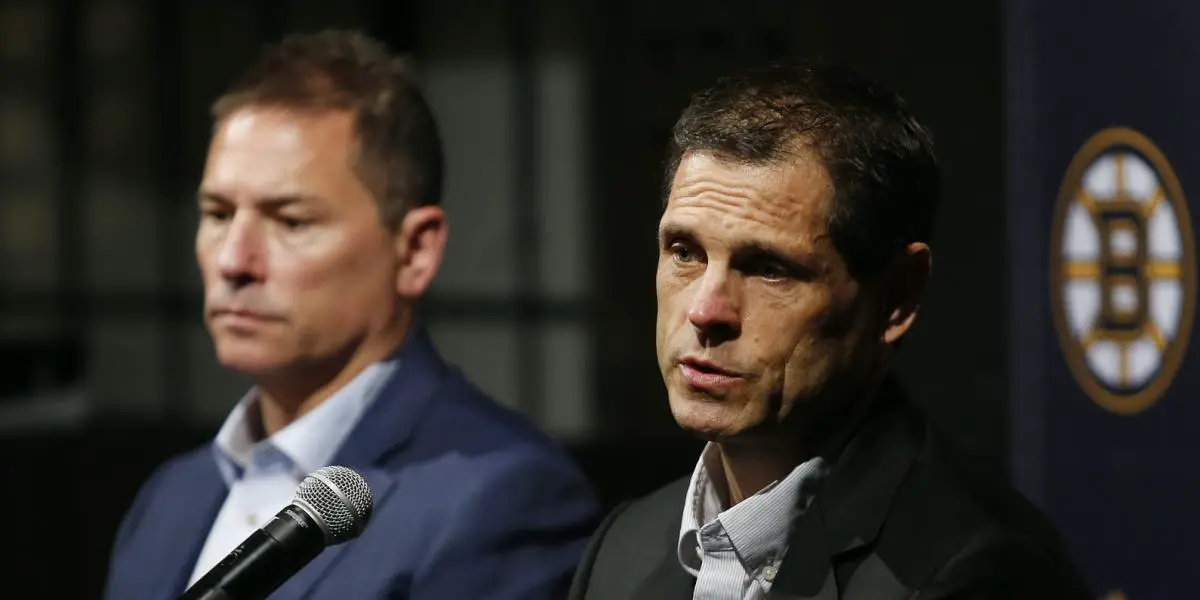 Winning in Boston isn't something you hope for; it's expected to happen every year in all four major sports. This is due to the winning culture that was established by the early greats of Boston teams. You don't just hope your team is above .500 in the win column and maybe making a playoff berth for the first time in a decade. That is not how Boston is. You're expected to be a championship contender every season and bring home that coveted trophy, whether it be the Stanley Cup or the Lombardi Trophy, your season better end with a duck boat ride down Tremont St in front of the tens of thousands of loyal fans.
The Importance of Assets
Building and sustaining a winning team is the tricky part, and it's all about finding that balance of upcoming players that you drafted and groomed and pairing them with established veterans who are already at the top of their game while remaining under the salary cap. What makes this even harder is deciding whether or not a young prospect will eventually blossom into the player you hoped for or are they better off as a valuable asset in a trade. Sometimes the pressure of winning, especially in Boston, forces your hand, but it's important to not mortgage the future for a rental player or for a piece that will make you a little better but not fix the problem as a whole. As the trade deadline approaches, assets in an organization start to be broken down, and a value begins to be put on each player or draft pick. While many view the Boston prospect pool as weak, there are some assets the Bruins have that should not be moved too quickly for a rental player to give that final push for this season.
When looking into the Bruins treasure chest of assets, there's not much to get excited about if you're the other team looking for a deadline deal. Yeah, there is Jake Debrusk, whose name keeps getting floated around every possible trade since his request out of Boston, but there are five assets that Boston should value, hold on to and give a chance to make the impact in the future they were drafted for. These five assets include three players and two draft picks: right-winger Fabian Lysell, defensemen Mason Lohrei, goaltender Jeremy Swayman and Boston's 2022 and 2023 first-round picks. These five assets represent the future of Boston Hockey and the eventual building blocks of the next generation.
The Building Blocks of the Future
At just 19 years old, the Swedish right-winger who was selected 21st overall in 2021 has already shown tremendous upside in his first season playing for the Vancouver Giants of the WHL. Fabian Lysell shows the scoring and playmaking ability that we saw during his years playing in the Swedish Hockey league as he adjusts to the style of play here in Canada and the US. Across his 32 games for the Vancouver Giants, Lysell has put up the offensive numbers as he's recorded 17 goals 21 assists for 38 points while having a plus-minus of 15. At just 19 years old, the ceiling is high and gives hope to see him make that leap to Boston within the next five years and become a regular night in and night out player.
The Bruins' common theme is that they are missing that big top-four puck-moving left-shot defensemen, which the Bruins may have in 21-year-old Mason Lohrei, who the Bruins selected 58th overall in the second round of the 2020 draft. Standing at 6'4″ and 194 lbs.' the Madison, Wisconsin native has impressed many with his offensive skill set during his two years playing in the USHL for the Green Bay Gamblers. Lohrei showed his ability to move the puck and create space and opportunities for himself and especially for his teammates. He showed this ability big-time starting during the 19-20 season when he recorded eight goals 29 assists for 37 points before really taking the league by storm during the 20-21 season. During his second season, Lohrei put up stats of 19 goals 40 assists for 59 points during the 48 game season showing the upside and strides that he is taking as he gets older, bigger, stronger, and more comfortable as the game slows down for him. In his first season at Ohio State University this year, Lohrei has continued his trend as a puck carrier and facilitator for his teammates as he has four goals, 25 assists, and 29 points through 31 games. Lohrei has a promising future ahead of him, wearing the black and gold as he continues to improve his game and show that he is a game-changing player that the Bruins have been looking for at defensemen.
While Swayman is already at the NHL level and producing high-quality starts and exhibiting the traits and skills necessary to be a high-end goalie, he is still young, new, and cheap, making him a great trade asset. While all those factors make Swayman a great trade asset, they make him an even better stalwart for this team, not just this season but the foreseeable future. With Tuukka Rask hanging up the skates this season, finding and retaining a solid option at goaltender is a must, and that's exactly what the Bruins have with Sway. Whatever Don Sweeney thinks he can pull off at the trade deadline this year, the name Jeremy Swayman should not be spoken out of his mouth.
Why Draft Picks Matter
Draft picks can be tough to value since there is no name or face attached to them, but no matter what, a first-round pick is still high-end and allows you to bring top talent into the organization. While it's easy for a General Manager to justify giving up an unknown option to acquire a player that has proven himself, it makes no sense when that player has not many years of control left on his contract and the uncertainty of that player not resigning with your franchise. In a way, it's better to hold that first-round pick and gamble on that future talent of a player in the draft, which comes with years of control and helps balance the cap if you pick correctly. Hopefully, Don Sweeney gambles correctly in the 2022 and 2023 drafts, and we don't see a repeat of that nightmare 2015 draft that left Bruins fans asking themselves what could have been.
If Don Sweeney decides to wheel and deals at the deadline like he is known to do over the last couple of years, as a Bruins fan, I hope that these five assets are on his do not touch list. While it's crazy to think five assets of unknown certainty can change an organization, it's a gamble you must take because your future star may be one of these prospects and especially since they are first-round pedigrees. It will be interesting to see how Sweeney decides to navigate the trade deadline while improving the current roster and making sure the future success of Boston is maintained.
The boys are back after a long break but have plenty to talk about as the playoffs are in full swing. We go series by series, looking at how teams have fared so far and who will come out on top. Thanks for listening! Please rate and review our show on your favorite listening platform. Check out our partner's website at www.insidetherink.com for all your latest hockey news.