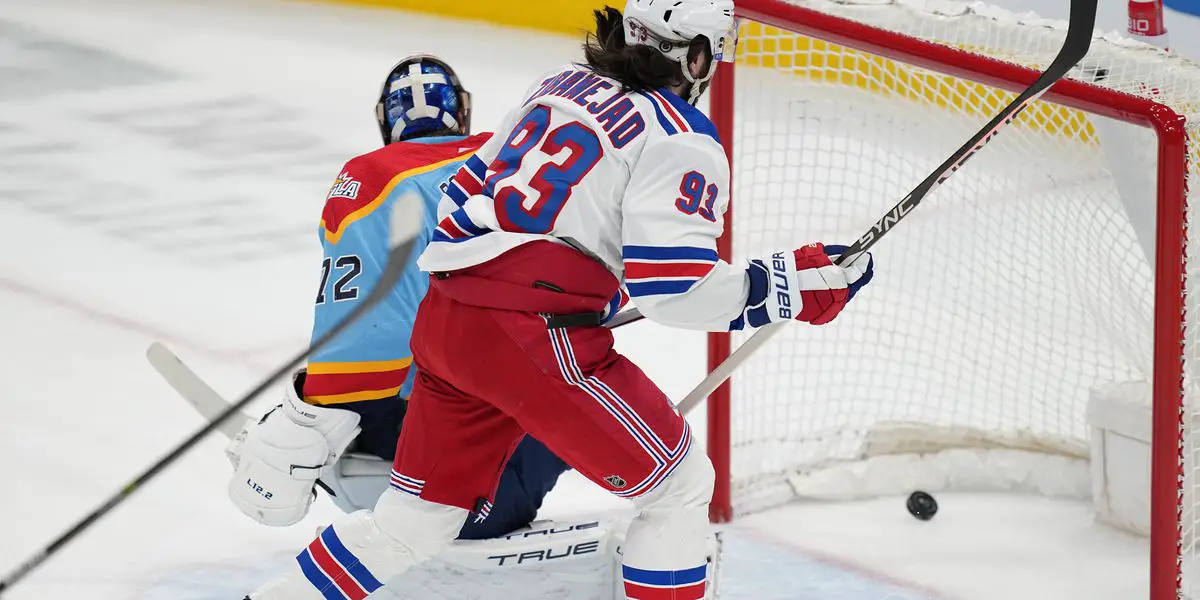 Coming into his team's first-round Stanley Cup playoff series with the New Jersey Devils, New York Rangers forward Mika Zibanejad was flying high.
Zibanejad, 30, had a career-best regular season this year. He finished the season with 39 goals and 52 assists for 91 points, good for second on the team behind Artemi Panarin (91 points).
Zibanejad was a force to be reckoned with in the regular season. He was a threat to score from everywhere on the ice, had a shoot-first mentality, was able to put himself in a good position to get pucks on the net, and, more often than not, he came up big when the Rangers needed him to.
Well, through his team's first four games in their series against the Devils, Zibanejad has been almost non-existent. He has just two assists in the series, and because he is not producing, it is one of the major reasons why the Rangers find themselves tied at two games apiece heading into Game 5 on Thursday night, April 27th.
In the regular season, Zibanejad led the team with 251 shots on goal. Through four games in this series, he has just eight shots on goal.
In reality, Zibanejad should have no trouble beating a goaltender like the Devils' Akira Schmid. Zibanejad has a hard shot that is accurate and one that also creates rebounds, and unfortunately for both Zibanejad and the rest of his teammates, he has not done enough of that in this series.
It also does not help Zibanejad that head coach Gerard Gallant has him playing in the slot on the power play rather than on the wing, where he can rifle one-timers from the circle. Because he is not in his favorite spot, he is not getting as many opportunities to shoot the puck as he normally would.
It does not make any sense why Gallant does not have him in that spot. Gallant had Zibanejad there during the regular season, so to make a change now is very peculiar.
Lastly, Zibanejad is probably gripping his stick a bit tighter because he is struggling to do what he did all season long. He may not have led the team in points this year, but he was easily the team's best player in the regular season.
He has not been their best player in the playoffs. That is probably something that is bothering him.
If Zibanejad does not turn around his game in a hurry, the Rangers could end up getting bounced out of the postseason much earlier than expected.
In this week's episode we discuss the new rumors regarding the Rangers coaching situation. Then go on to the fun stuff discussing the impact Tkachuck's play will make on the game, Rangers players and more. Thanks for listening! Please rate and review our show on your favorite listening platform. Check out our partner's website at www.insidetherink.com for all your latest hockey news.