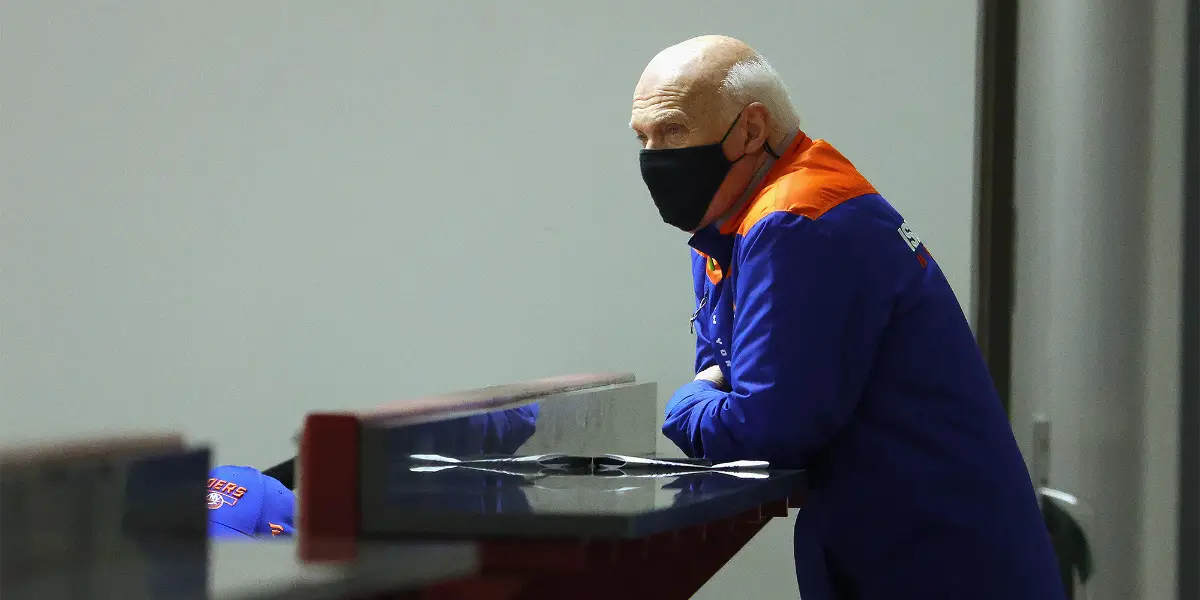 The NHL Trade Deadline is just under three weeks away at this point, and as the clock counts down to 3 pm on Mar. 21, the process of determining where each team is at seems to be in full swing. Playoff contenders look to bulk up their rosters for deep runs, while those near the bottom of the barrel look to sell off and prepare for the future. 
Barring some sort of magical 2019 St. Louis Blues esque run, it looks like the New York Islanders, a team that many had picked to lift Lord Stanley this season, will be the latter. 
For the Isles, it's been a disappointing season, to say the least, as many saw their back-to-back Conference Final runs and expected more of the same in 2021-22. But injuries, COVID outbreaks, underperforming players… you name it, it's gone wrong for the Isles this year. Now, sitting 17 points back of the Washington Capitals for the second wild card slot in the east, it's likely the Isles opt to sell. 
The Islanders are also an intriguing team to watch, mainly because they don't have many (if any) high-end assets to sell off. Looking at players on expiring deals, the "biggest name" that jumps off the page is 34-year-old Cal Clutterbuck. James Nichols of The Fourth Period spoke with a source and reported there's a "good chance" Clutterbuck will be moved and that the Isles could get a third-round pick if they were to retain half of Clutterbuck's $3.5-million salary.
Other players on expiring deals the Isles could move include Zdeno Chara, who has already gained a decent amount of trade interest but isn't set in stone just yet, per Pierre LeBrun. 
Rounding out the players on expiring deals, guys like Andy Greene and Zach Parise could get later-round picks for contenders looking to add depth. 
Now, here's where things get interesting. Nichols also said the Islanders will listen to offers on Josh Bailey and Kyle Palmieri, who are making $5-million and signed through 2023-24 and 2025-26, respectively. As of now, one team was mentioned by Nichols (that team being the Minnesota Wild) in saying it's believed they had a conversation with New York about Bailey, although nothing seems imminent. With that said, whether or not either of them is moved remains to be seen, but seeing a guy like Bailey (who is only 39 games away from 1,000 with the Isles) in trade rumors should raise a few eyebrows, to say the least. 
It's also been reported that goaltender Semyon Varlamov has gained trade interest. Varlamov, who has one more season left on his $5-million contract after 2021-22, has had an interesting season statistically, especially when comparing his 2.67 goals-against average and .914 save percentage (good, but not great) to his 3-10-1 record on the season. There's also the fact that in six games started in 2022, while Varlamov only has one win, the Islanders have managed to score eight goals (and shutout two times).
This is just me, but I think it's been a bit of a down year for Varlamov, as it has been the same for many on this team. Being so quick to ship a netminder that's been a key component in back-to-back appearances in the final four might not be the best idea, but it might be time to hand the net over to Sorokin at this point. Only time will tell, though. 
I'll end off with this… the Islanders may stand pat at this year's deadline as well. In his latest piece for The Athletic, Islanders writer Kevin Kurz spoke with general manager Lou Lamoriello about the trade deadline. Lamoriello said, "I'll just take right now one day at a time until we get to the point where decisions have to be made." 
Lamoriello also added, "I have a strong belief in this core, there's no question of that."