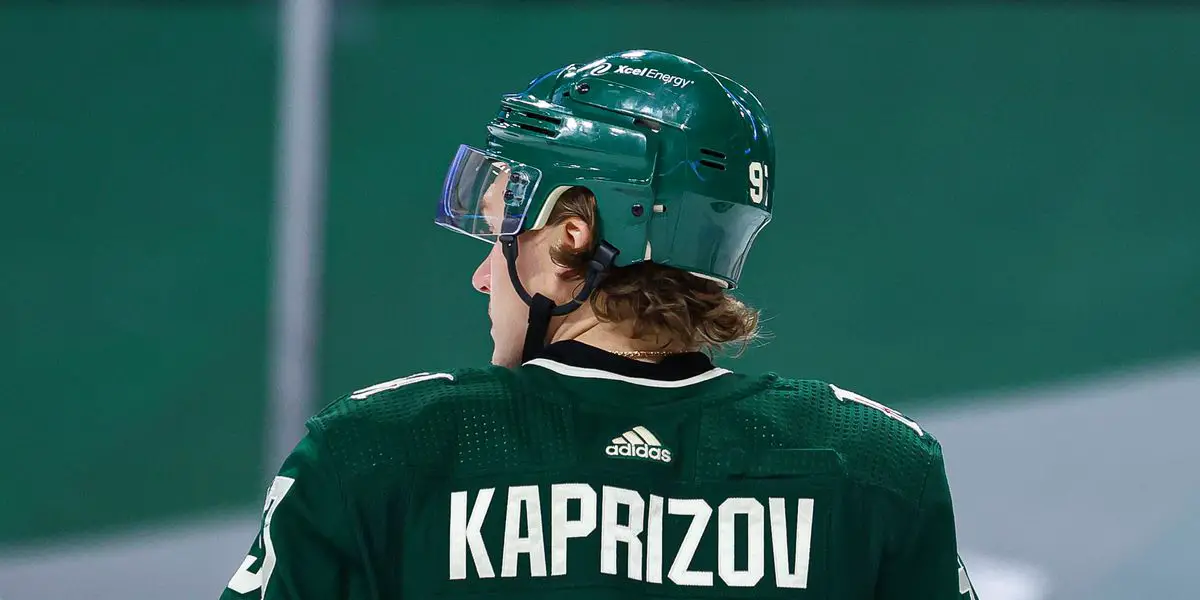 With the regular season winding down, playoff contenders are starting to establish themselves as legitimate threats in their respective division or the wild card race, vying for the limited spots available. With most teams already having played 55 games, 27 games remain before playoff spots are locked in, it is officially crunch time for teams to make it or break it. While some teams are now hitting their stride and extending their lead in points to maintain control in the playoff race, others are stumbling to the finish line putting their playoff hopes into jeopardy. This is especially true for the Minnesota Wild, which began to unravel after a hot start and a strong January. After a rough February and a slow start to March, it's putting them in danger to get leapfrogged by the streaking Dallas Stars and Nashville Predators for the third and final spot in the Central Division.
What Do the Stats Say
While it's easy to start pointing fingers and blame certain players and position groups, highlighting the problems is the only way to identify and fix them before it costs you the ultimate prize of a Stanley Cup. Scoring goals has not been the problem for Minnesota as they rank fourth in goals scored this season with 196 and fifth in assists with 332. They are second in shooting percentage as they are over ten percent with a 11.39 %. Three categories stand out, though, as they are 19th in Goals Against, giving up 168 on the season as they also struggle with their power play and power play kill units ranking 19th and 22nd, respectively. It's hard to win close games when you cannot take advantage of man-up opportunities and recover when down a player.
Are the Goalies Really to Blame?
The Goals Against ranking is alarming, especially when looking at Cam Talbot and Kaapo Kahkonen's most recent starts, as they are giving up goals at a high rate. While Cam Talbot has a 20-12-1 record for the season, his GAA is sitting north of three at 3.02, which is good for 35th out of 50 goaltenders that have played a minimum of 14 games. Talbots lackluster .908 save percentage is also something Wild fans could hope to be higher as he ranks 27th in the league among qualified goalies. In Talbot's last five starts, he has given up four goals each game four times and five goals against the Winnipeg Jets on February 16th. During those five games, the Wild were only able to secure the win in one of them with a 5-4 win over the Philadelphia Flyers on March 3rd. With such a high-powered offense led by the second-year left winger Kirill Kaprizov who has 28 goals and 70 points, the defense and goaltending need to do a better job of limiting how many goals they give up a game to allow the offense to do their job and win the games. It's hard to expect your offense to score four to six goals a game night in and night out just for you to win. There will be close games and off nights where the offense needs the other parts of the team to be at the top of their game to bail them out; it can't be the offense bailing everyone else out all the time.
How the Central Division is Shaking Out
The real problem has been of late, though, as the Minnesota Wild knows what they are capable of when their goaltenders are on point. They can outscore teams as they did in January when they finished the month with an 8-1-1 record that also saw them bringing a five-game win streak into February. The month of February started just like they ended January with a 5-0 win over the Chicago Blackhawks that pushed their win streak to six games before it ended after returning from the All-Star break. Since the All-Star break at the beginning of February, the Wild are 4-9-0 and just not looking like the team they were before the break. Thanks to this recent skid, they have opened the door for the Nashville Predators and Dallas Stars to knock them right out of the playoffs if it continues any longer. While the Wild have a game in hand over both teams, the points difference is not much as the Stars have the same amount with 67, and the Predators are sitting one point behind at 66. Both the Predators and Stars control the two wild-card spots in the West and are looking to move up. The wild have key matchups against both these teams left on their schedule for March and April that could ultimately decide the outcome for seeding. The Wild have three games remaining with Nashville, two of those games being on the road in hostile territory and one against the Stars down in Dallas. If the Wild want to make the playoffs this year, they will have to figure out the goalie meltdown and be ready to win on the road; otherwise, Minnesota fans will be going home unhappy in April.
The boys are back after a long break but have plenty to talk about as the playoffs are in full swing. We go series by series, looking at how teams have fared so far and who will come out on top. Thanks for listening! Please rate and review our show on your favorite listening platform. Check out our partner's website at www.insidetherink.com for all your latest hockey news.