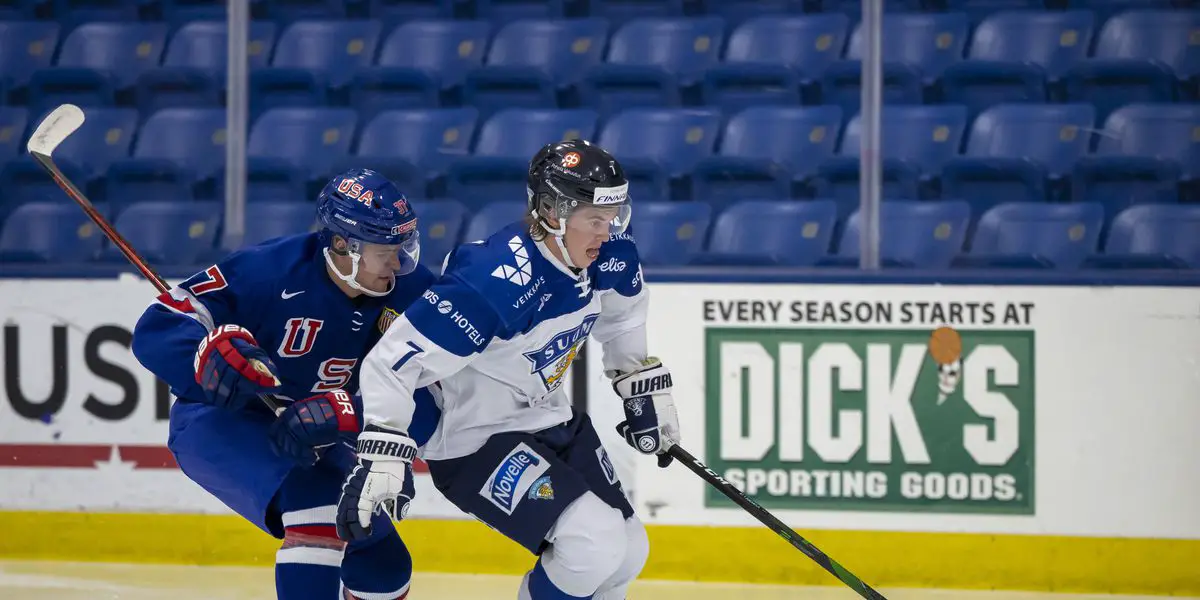 There's been a lot of discussion around Covid-19 and its impact on sports. 100's of athletes have now been put on a covid protocol list, and leagues are looking at changing rules and adjusting their methods on safety. The NHL is one of those leagues, and as is true with most things the NHL does, they're facing criticism and backlash for their incredible inconsistency. I'm not sure that the public thinks the NHL should have all the answers, but the public is painfully aware that inconsistency and confusion is not the answer.
Where are we?
As of writing this story, there are 70+ players and 20+ support staff in protocol around the league. Each time a team has a positive test, that player is removed from the dressing room, and the team goes back to normal. The challenge is that it can take 48 hours or more from exposure to covid-19 to test positive. Let's use a real example as far as we can tell from the NHL right now.
The Boston Bruins visit the Calgary Flames for an away game. Boston leaves Calgary to head to their next stop, and a day later, Calgary pops seven positive covid tests (with more to come), and suddenly we're learning that it's likely Boston players were exposed. The next thing we know, the Boston Bruins are announcing that they've had a positive Covid test with their second-line right-winger Craig Smith. Keep in mind, Boston's head coach Bruce Cassidy wasn't on the trip to Calgary because he was already in the protocol, but now we have Craig Smith testing positive and the team going out to their practice facility that morning. After morning skate for the Bruins, they announce that Brad Marchand, their top-line left-winger, is headed into the protocol. This ultimately leads to seven Bruins players and two support staff being in the covid protocol. The Bruins would then travel to play a game in New York. It's too soon to find out what the results of that will be, but you can imagine where this is going.
Yes, the NHL announced this morning that the Bruins / Canadiens game is being postponed, but again, this is done with inconsistency and confusion.
The Current State
It would appear the NHL is currently playing at random games at this point. Elliot Friedman reported last night that after Nathon McKinnon had entered the protocol, the Colorado Avalanche were asked if they wanted to play their game and decided to move forward. Florida and Boston, both of which are in covid trouble and having issues, were not offered that same option by the league, and both played games against teams that are not in full outbreak mode. It appears that the league doesn't have a policy in place for these decisions, and whoever is handling the incident makes that decision on their own.
In addition to that, there is the dreaded conversation every fan is wondering about, the Olympics. If the teams have to continue postponing and moving games, the Olympics could be in jeopardy. At this stage, the league has been able to leave that decision up to the players, but if more games move, that decision might become more about logistics than players deciding. Either way, it all begs the question, what does the NHL do from here?
Whats Next?
Let's start by saying I am a writer, not a doctor or medical professional. So my opinions are based solely on what makes sense as an ordinary individual also attempting not to get covid. There are a few things the league should probably do in the more immediate term.
Teams with known outbreaks should stop traveling and should quarintine for 3-5 days like the rest of us are adviced to do after an expsoure.
If a players are vaccinated and there is not a full outbreak, quarintine the known issues but let them test back into playing prior to the 10 day mark. If I can be back out in public after my negative test 3-5 days after close contact, they should probably be able to play if not positive.
Stop the silly cap games and bring back the taxi squad. There are a lot of teams right now having to ice only 11 forwards or five defenseman because of cap compliance issues. As much as I am a sticlker for the rules, this seems like it's only damaging the product and risking injury to more players.
These are just some of the basic things the NHL could do to improve their immediate situation. Honestly, though, with Christmas being a week away, the obvious answer is the go into the holiday break early and let these athletes spend Christmas at home with their families without having to think about the risk of getting their entire family sick or missing the holidays. This is your friendly reminder…athletes are people too.