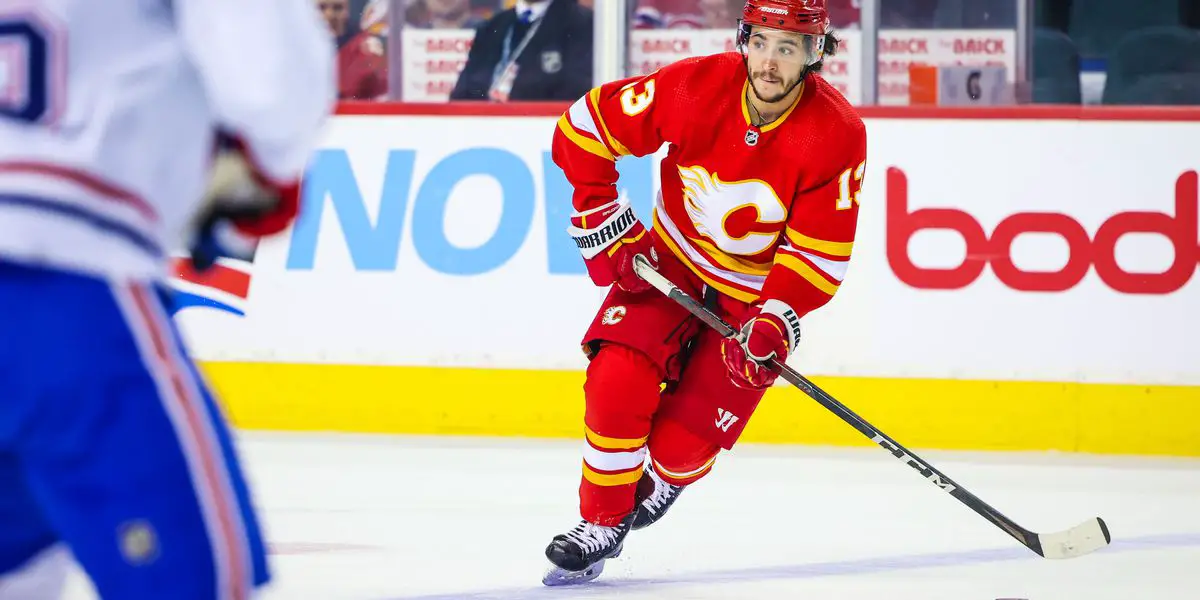 Brief Overview
Johnny Gaudreau is the hottest name on the open market. Calgary Flames forward Johnny Gaudreau had a season to remember. Under head coach Darryl Sutter, the Flames became a powerhouse in the western conference. He went on to skate in every game and had a career season. Johnny Hockey would score 40 goals, 75 assists, and 115 points which were good for third in the league and tied Jonathan Huberdeau. Of his 75 assists, 52 were primary, which was good for second in the league. Gaudreau was a sensational player for the Flames and helped take them to the playoffs. 
He would finish his season with a whopping 4.53 points per 60 minutes. His possession numbers were unbelievable as he finished with a 63% Corsi For Percentage and an on-ice goals percentage at 74%. He was very valuable on the ice, and his stellar play earned him a nice payday. He was a force on the power play, scoring 25 points. He was just an offensive machine this season.
Contract Prediction
Term: 7 Years
Money: $70 Million.
Team: Philadelphia Flyers
Why Philadelphia
Of course, the Calgary Flames want to keep Johnny Gaudreau. He and Matthew Tkachuk could continue terrorizing the league for years. But with Gaudreau getting to test the market and play where he chooses, he takes his talents to the Philadelphia Flyers. 
Yes, John Tortorella is the coach. But that does not scare him away. Gaudreau is from Salem County, New Jersey, the southern part of New Jersey, close to Philadelphia. Gaudreau ultimately leaves Calgary to play closer to home. He ultimately could've chosen the New Jersey Devils, but in the end, he chooses Philadelphia. His good buddy Kevin Hayes is there, and with the team looking to turn a new leaf and become more competitive, they bring in the winger with money he could not turn down.
The Fit
Claude Giroux is gone, but do not rule out bringing him back. The long-time captain would be more than welcome back to the City of Brotherly Love. The team already boasts Sean Couturier, Kevin Hayes, Travis Konecny, Ryan Ellis, Ivan Provorov, and Cam Atkinson. They also boast young goalie Carter Hart looking to bounce back. Johnny Gaudreau would be a warm, welcomed addition and boost the club. Gaudreau outscored the highest Flyers point-getter by 63 points. In need of offense, Gaudreau first the bill and would impact the club. The Flyers finished in the bottom half of the league in scoring, so the boost for the offense is needed.
John Tortorella will get this team back to simplify things, and he would love to have offensive dynamo Johnny Ham and Cheese at his disposal.
https://share.transistor.fm/s/4a0a007e