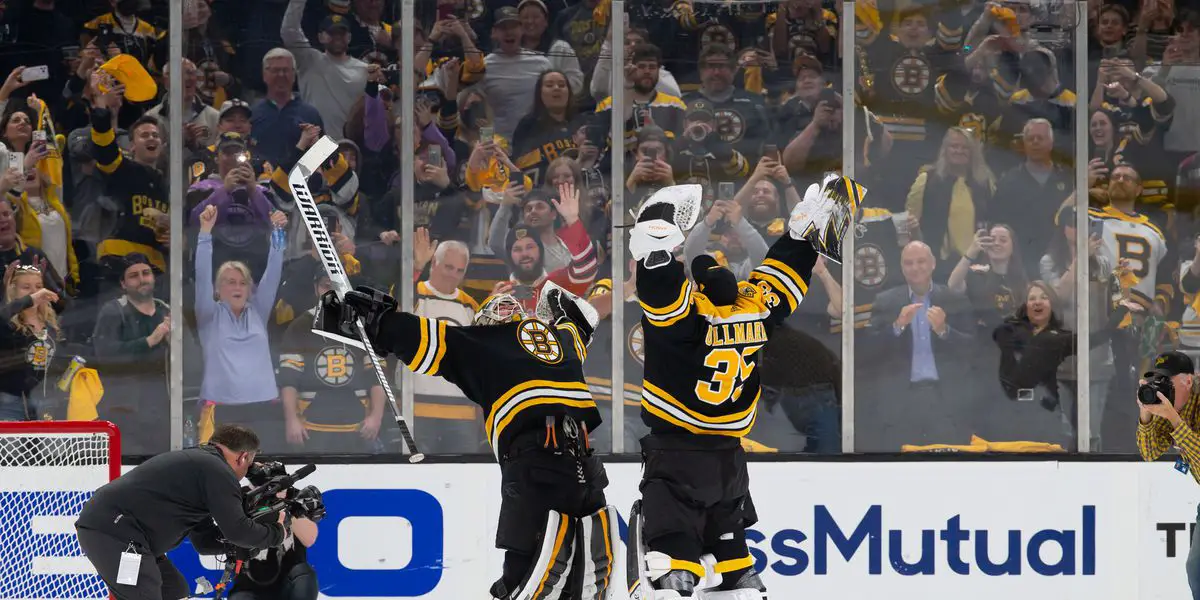 The Boston Bruins head into Game 7 against the Florida Panthers after missing two chances to advance to the second round of the best-of-seven series with losses at home in Game 5 and on the road in Game 6. The last defeat was a wild 7-5 loss in which the Bruins had a lead with a little over nine minutes to play. The story of the series has been unforced giveaways by a team that gave up the least amount of goals in the NHL in the regular season (177). Sunday night, the record-setting 2022-23 Bruins are fighting off an unexpected early elimination. Head Coach Jim Montgomery is facing his most difficult challenge of the season.
In the morning skate, the Bruins did not show any line rushes or give any indication of who the starting goaltender would be. Linus Ullmark has started all six games to this point and has struggled in his last two games, allowing nine goals and committing a major blunder in overtime in Game 5. Last game, the defensive pairing of Connor Clifton and Derek Forbort was largely ineffective and struggled to exit their own zone. Clifton finished with a minute-3, a penalty, and a turnover that led to a Florida goal.
Early indications are that Matt Grzelcyk will enter back into the lineup for Clifton. Trent Frederic will also play tonight in place of Nick Foligno. Fluto Shinzawa of The Athletic predicted the following lineup for Game 7:
The Bruins are playing their first Game 7 since last year's season-ending loss in Carolina in the first round of the playoffs. The Panthers are playing in just their second Game 7 all-time. The last was a double-overtime loss to New Jersey in the first round of the 2012 playoffs.
Season 2. Episode 37. It's Going To Be A Long Off-Season
–
Bruins Benders Podcast
The Bruins off-season will be longer than expected. We like some CHL rules changes. The Bruins defense needs to be nastier, not just bigger. Can this core going forward win a Cup? Plus Beauties and Benders and Rod Brind'Amour whines.