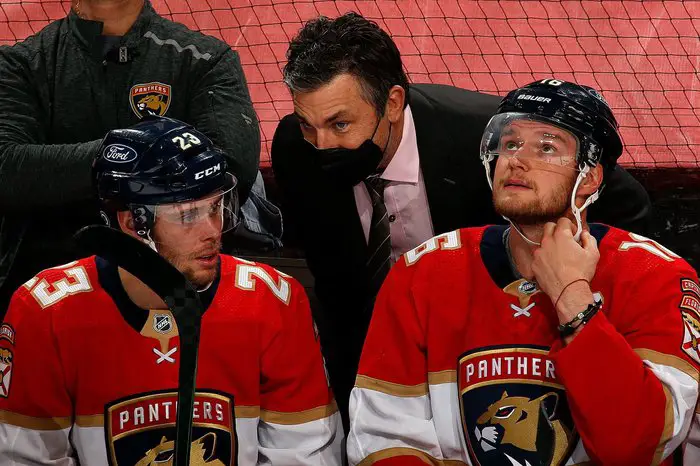 In the wake of the Chicago Blackhawks investigation into the Kyle Beach situation, Joel Quenneville has resigned from his position with the Florida Panthers, and Andrew Brunette has been named the interim head coach. That decision has led many to ask, who is Andrew Brunette?
Playing Career
Brunette grew up in a small town in Canada just outside of Sudbury. His minor league hockey career was pretty much all spent in the Northern Ontario Hockey Association. After a three-year stint in the OHL, Brunette was drafted by the Washington Capitals in the seventh round of the 1993 NHL draft at pick number 174. Brunette played over 1,100 NHL games and most notably scored the Nashville Predators' first ever goal in the league. In February of 2013, Andrew Burnette announced his retirement from the NHL and that he'd be taking his skillset to the front office of the Minnesota Wild as its hockey operations advisor.
Coaching Career
After working in the front office in a hockey operations role, Brunette was made an assistant coach of the Minnesota Wild for two seasons before being promoted to their Assistant General Manager until the end of the 18′-19′ season. On June 4th, 2019, it was announced he'd be joining the Florida Panthers coaching staff as an assistant to the aforementioned Joel Quenneville.
What's Next?
As mentioned, Brunette will be taking over behind the bench for Quennevill upon his departure and is a candidate for the full-time position. That said, there are rumors from fairly reputable sources around the league that another possible candidate will be the former coach and current analyst John Torterella. Either way, this will be Brunette's first time in this role, but after a long time in and around the NHL, it would not surprise anyone if this was a natural fit for him.