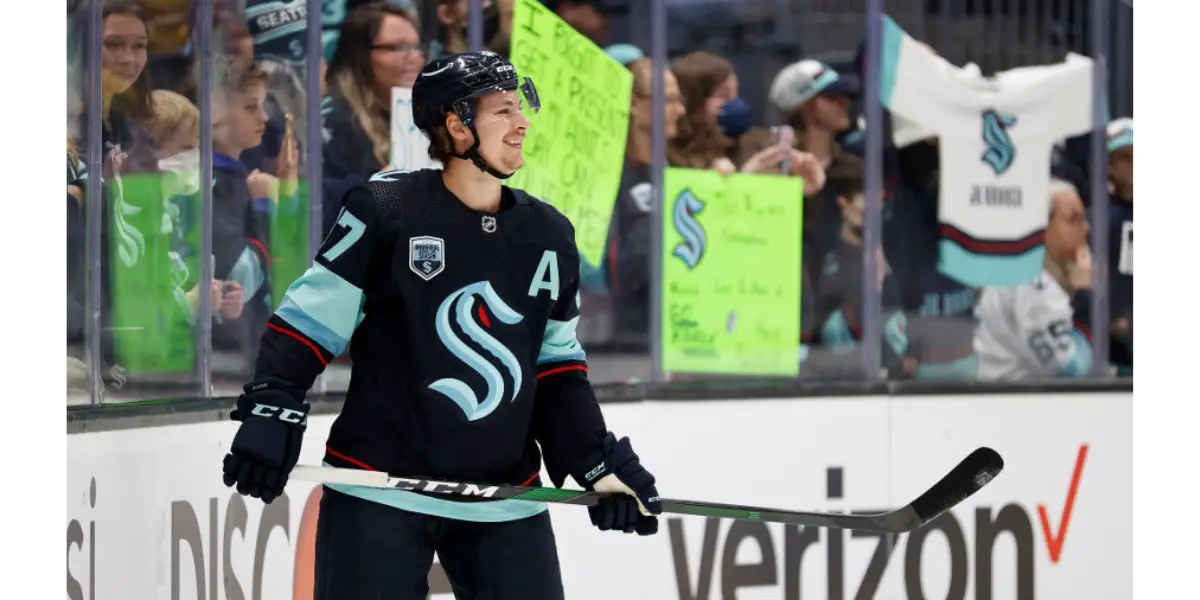 One of the most talked about topics this off-season for Kraken fans, and arguably the most talked about since the 2022 Trade Deadline, is who will be The Seattle Kraken's second Captain in franchise history. After Mark Giordano was traded to the Toronto Maple Leafs in March, people have made a lot of cases for players such as Jordan Eberle, Yanni Gourde, Jared McCann, and Jaden Schwartz, to name a few.
Despite it being the obvious choice during the expansion draft, the debate for whom should wear the "C" next is a tricky one, with many factors such as fan favorites, experience, on/off ice performances, and the responsibility that comes with the letter. After reading up on the debate in the "Twitter-verse" and speaking to fellow Kraken fans, here is my case for why Yanni Gourde should be the next Kraken Captain.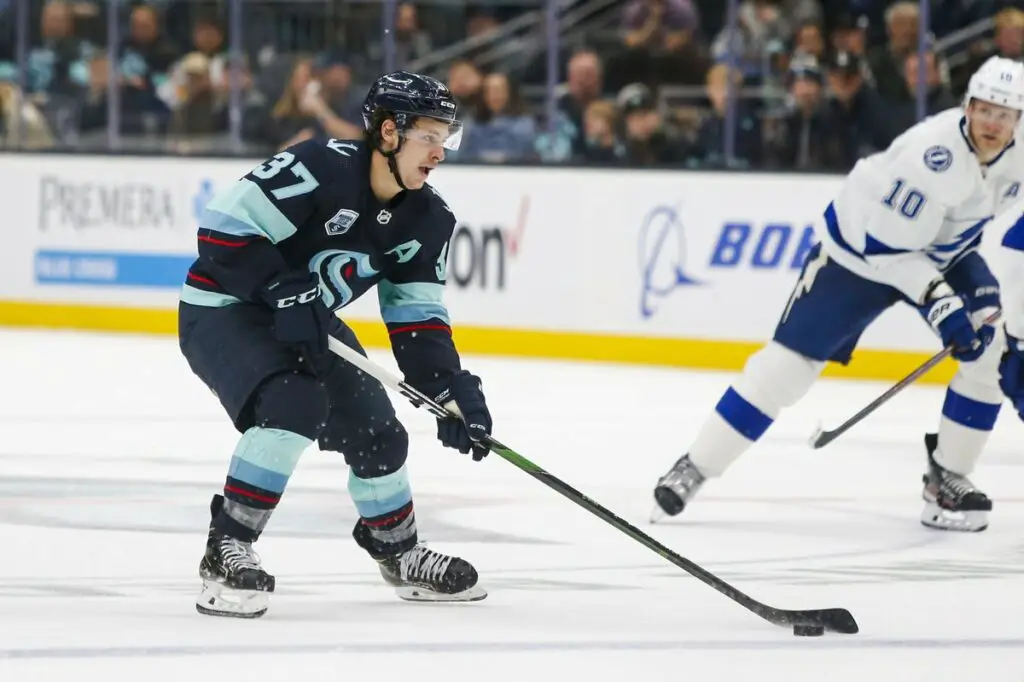 My Case for Yanni Gourde:
Fan favorite Yanni Gourde seems like a very obvious choice. For one, there's the fact that Gourde came to Seattle after just winning Back to Back Stanley Cup titles with the Tampa Bay Lightning, being part of Tampa's infamous third line that was the X-Factor in both Cup runs. Also, he had the luxury of having incredible leadership examples before coming to Seattle, such as Steven Stamkos, Victor Hedman, and Ryan McDonagh.
He's a very valuable asset to any team he plays for. His on-ice presence is a big one, being known as an incredible forechecker and a pest to opposing goaltenders and defensemen. While also constantly creating scoring opportunities for him or his teammate, Below is a perfect example of how Yanni Gourde is a relentless forechecker and never backs down from a fight, smiling during the entire scrap.
What impressed Kraken Head coach Dave Hakstol about Gourde the most is how "Yanni drags guys into the fight," which Hakstol had mentioned several times throughout this past season. That phrase is less about being able to drop the gloves with anyone – which Kraken fans are fully aware Gourde is willing to do – and instead squarely motivational for teammates. "To go out and make the right play – finishing the hit, going to the front of the net, getting cross-checked [drawing a penalty whistled on an opponent. Sometimes it's hard, but guys notice and do it too. They follow up Gourde's lead."
Fans have many reasons to love him, and his first season in Seattle was a clear success as he finished 2nd in Seattle's scoring (21 goals and 27 assists) and averaged 18 and a half minutes per game. He's grown in his game and adapted well to his new role in Seattle since donning the "A" for Seattle alongside Jordan Eberle, Jaden Schwartz, and Adam Larsson. The smooth transition from Tampa, plus his contagious energy and fiery grit, makes him a very strong candidate to be the Kraken's next Captain.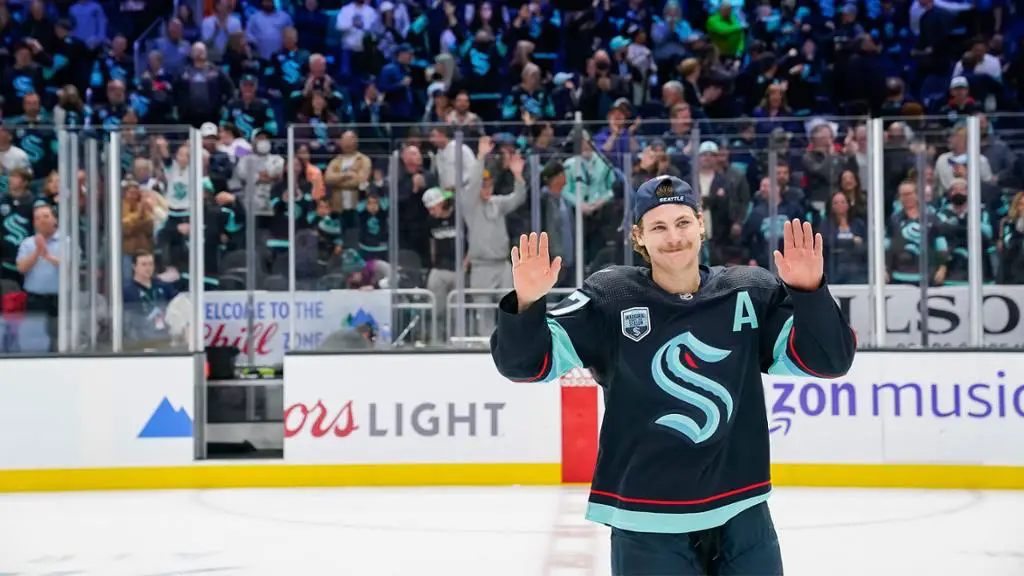 Who do you think should be named the Kraken's next Captain? Do you agree with Yanni Gourde being the most viable candidate, or if you think it should be someone else? Drop your opinion below in the comments and start dusting off your Kraken gear because the season is right around the corner!
The boys are back after a long break but have plenty to talk about as the playoffs are in full swing. We go series by series, looking at how teams have fared so far and who will come out on top. Thanks for listening! Please rate and review our show on your favorite listening platform. Check out our partner's website at www.insidetherink.com for all your latest hockey news.