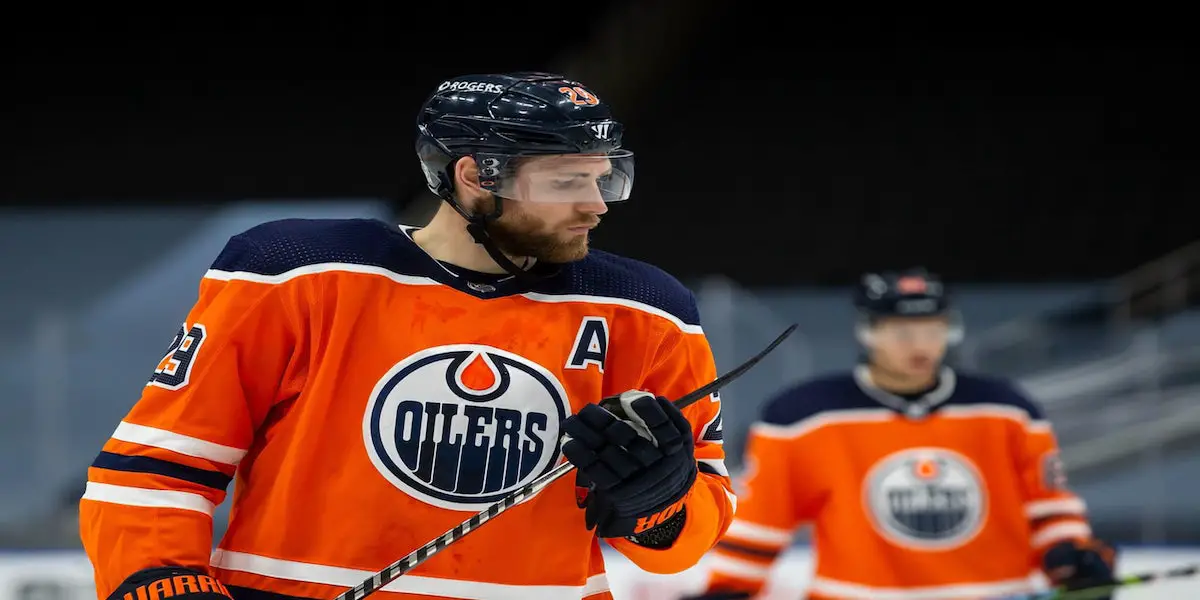 If you play for the Edmonton Oilers, then chances are that you are going to be overshadowed by Connor McDavid.
This is obviously understandable. He is by far and away the best player in the world and is someone who has an unbelievable amount of skill and hockey smarts.
In fact, as of this writing (Tuesday, March 7), McDavid leads both his team and the league in goals (54), assists (70), and points (124). At the end of the season, he will more than likely be awarded his fifth Art Ross Trophy as the league's top scorer.
With all of that said, the Oilers have another player that is considered one of the league's best. This particular player is actually second in the league in points.
If you do not know who it is already, the player that I am referring to is forward Leon Draisaitl. Draisaitl, 27, currently has 41 goals and 55 assists for 96 points.
If you have been following the Oilers for the last several seasons, the fact that Draisaitl is having a good season should not come as a surprise. Just look at these numbers since joining the league full-time in the 2015-16 season:
2015-16: 19 goals and 32 assists for 51 points in 72 games
2016-17: 29 goals and 48 assists for 77 points in 82 games
2017-18: 25 goals and 45 assists for 70 points in 78 games
2018-19: 50 goals and 55 assists for 105 points in 82 games
2019-20: 43 goals and 67 assists for 110 points in 71 games
2020-21: 31 goals and 53 assists for 84 points in 56 games
2021-22: 55 goals and 55 assists for 110 points in 80 games
Draisaitl has also proven that he can play well in the Stanley Cup playoffs. He currently has 59 points in 37 postseason games on 18 goals and 41 assists.
He was especially good in last year's postseason run to the Western Conference Finals. He finished the postseason with 32 points (7 goals and 25 assists) in 16 games).
If McDavid were not on this team, could you imagine all the attention Draisaitl would be getting? When you play with McDavid, it's easy to be overlooked.
Again, there is no doubt that McDavid is the best player in the world. With that said, it is time to start marveling at just how good a player Draisaitl is.
The boys are back after a long break but have plenty to talk about as the playoffs are in full swing. We go series by series, looking at how teams have fared so far and who will come out on top. Thanks for listening! Please rate and review our show on your favorite listening platform. Check out our partner's website at www.insidetherink.com for all your latest hockey news.