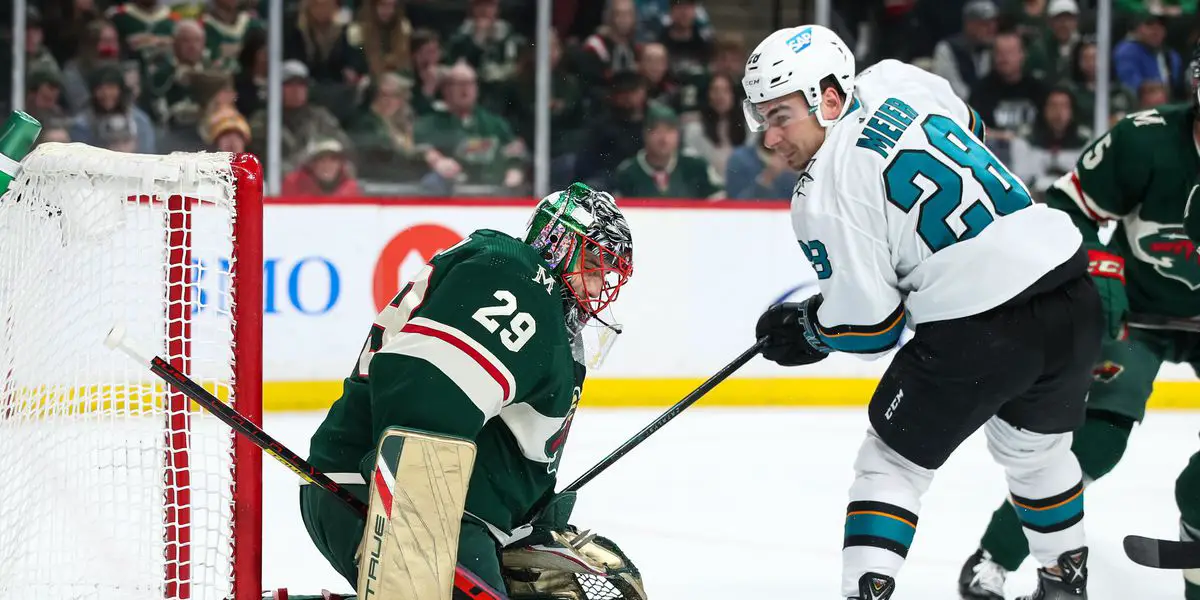 Everything is going well for the Minnesota Wild right now.
For starters, they clinched a playoff spot. As everyone says, all you have to do is get in, and you have a chance to win it all. It certainly will not be easy, but the Wild are a good enough hockey team to make a run at the Stanley Cup this year.
Secondly, All-Star and franchise player Kirill Kaprizov has started skating on his own and could return from injury next week. Kaprizov leads the team in points, and with him in the lineup, they are a much more dangerous hockey club and one that could be a force to be reckoned with come April.
Lastly, and most importantly, the team is getting great goaltending from Marc-Andre Fleury and Filip Gustavsson. Fleury is currently (As of Wednesday, April 5) 24-14-0-4 with a 2.82 goals-against average, a .910 save percentage, and two shutouts, while Gustavsson is 20-9-0-6 with a 2.03 goals-against average, a .932 save percentage, and three shutouts.
To have success in the playoffs, a team needs to get good goaltending on a more than consistent basis. Right now, the Wild have been getting that from both of their goaltenders, which puts them in a unique position going into the postseason.
Based on the statistics mentioned above, one could make a case that Gustavsson, 24, should be the team's starting goaltender in the playoffs. He has been more consistent this season than Fleury has and clearly has the better numbers.
With that said, however, I believe that come playoff time, the net belongs to Fleury until he plays a poor game. For starters, he has a ton of playoff experience.
Fleury is a three-time Cup-winning goaltender. He backstopped the Penguins to a Cup as their starter in 2009 and was instrumental in helping them win back-to-back Cups in 2016 and 2017. He also led the Vegas Golden Knights to the Stanley Cup Final in their first year of existence in 2018.
Meanwhile, Gustavsson has never started a playoff game. Yes, he has played many games this season against quality opponents, but the playoffs are a completely different story.
Secondly, Fleury has put up terrific numbers in the playoffs in his career. He is currently 92-73 with a 2.54 goals-against average, a .912 save percentage, and 16 shutouts.
He has been a consistent playoff performer. He usually puts up good numbers and has shown that he can own the net at the most important time of the year.
Lastly, this might be one of the Wild's best chances to make a legitimate run this year. Why not do it with someone in goal who has done it before?
It will be interesting to see what direction Wild head coach Dean Evason goes in, but my guess is that it will be Fleury's net to lose.
The boys are back after a long break but have plenty to talk about as the playoffs are in full swing. We go series by series, looking at how teams have fared so far and who will come out on top. Thanks for listening! Please rate and review our show on your favorite listening platform. Check out our partner's website at www.insidetherink.com for all your latest hockey news.