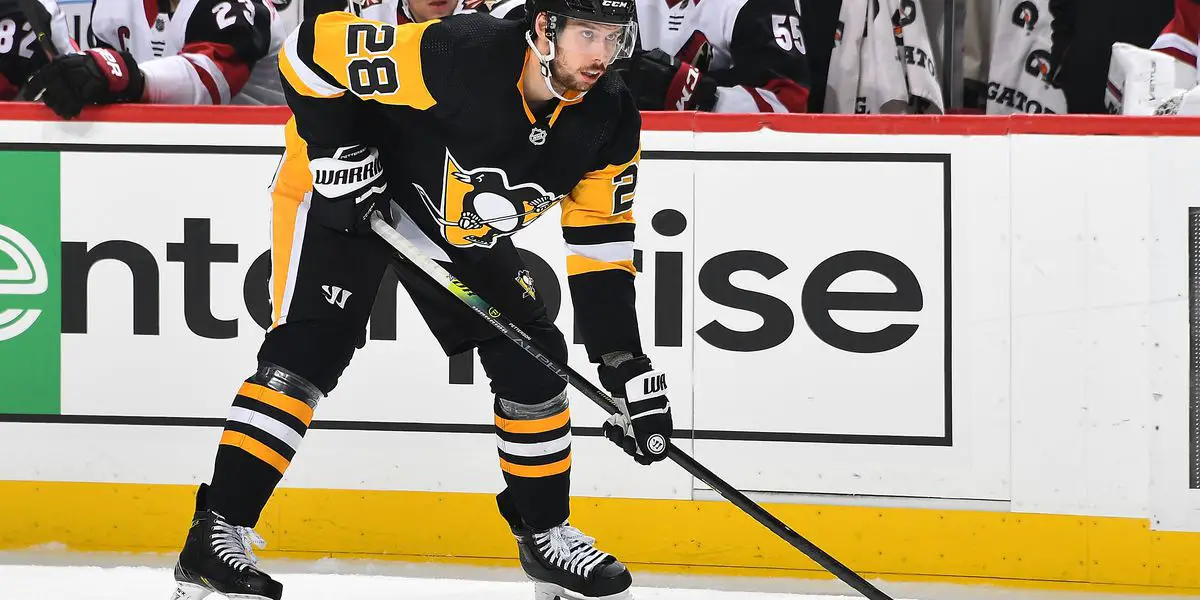 After a brutal stretch that saw the Pittsburgh Penguins lose to the New Jersey Devils, Edmonton Oilers, and twice to the New York Islanders. The black and gold have bounced right back, winning their last four. It's been a very inconsistent season for the Penguins, who have had good and bad stretches. However, what makes this win streak different? And why can the difference be crucial to the team's long-term success? 
The Pittsburgh Penguins core has been about the only consistent positive this season. With Sidney Crosby, Evgeni Malkin, and Kris Letang still playing up to a high caliber, it's astonishing this team isn't doing better. Now, you don't exactly have to be the biggest fan in the world to see why this team isn't in a better position to make the playoffs, mostly relying on an incompetent bottom six for the majority of the season. However, after the rough week to close out February, General Manager Ron Hextall finally made some changes.
After placing forward Kasperi Kapanen on waivers, the black and gold have seen a drastic boost in performance. Mainly relying on the fact that it was a pretty significant wake-up call but also because the team is finally getting some secondary scoring. Often when teams look to add secondary scoring, it's driven by what the bottom-six forwards can bring. However, with the mess this season in the Penguins third and fourth lines, expecting a turnaround to get the secondary scoring you need to win a championship was borderline unrealistic. Ron Hextall's additions should help, but it doesn't look like enough for a complete turnaround.  
Despite moving on from forwards like Teddy Blueger and Brock McGinn in trades the last couple of days, if the Penguins want that secondary scoring, it will have to come from the defense. Last offseason General Manager Ron Hextall drastically changed the black and gold blueline. Moving on from guys like John Marino and Mike Matheson in return for Jeff Petry, Ty Smith, and Jan Rutta. Although Ty Smith has spent most of the season with Wilkes-Barre, Ron Hextall clearly wanted to bolster the back end. 
Prior to last Saturday's victory in St.Louis, the Pittsburgh Penguins were ranked as one of the worst defensive cores in almost all offensive categories. After taking on the contract of Jeff Petry, signing Jan Rutta, and bringing back Kris Letang, you just simply need more. When you're committing that amount of cap space to the blue line, you need to make sure it's money well spent. 
As the Pittsburgh Penguins continue to look rejuvenated over the last stretch, it's not a coincidence the Penguins defense is contributing significantly to the offense. After a considerable jump in play from Marcus Pettersson offensively this week, we've also seen Jeff Petry provide a spark and even Brain Dumoulin scoring a goal. Obviously, relying on Marcus Pettersson and Brian Dumoulin to contribute offensively consistently is a bit of a stretch. Still, if the Penguins can get the value of Jeff Petry they thought they were getting in the summer, and Kris Letang keeps up his strong play, this team might be better than given credit for.
It doesn't have to be superstar end-to-end highlight plays when it comes to generating offense from the blue line. It can be as simple as getting shots through and not overcomplicating things in the offensive zone. When building my perfect roster, I prefer my defense pairings to have one player more offensively gifted while the other is more reliable defensively. I think when looking at the Penguins defense when healthy, you can get that perfect balance on all three pairings. 
If the Pittsburgh Penguins can shore up the team's secondary scoring while the core is still playing at a high level, who knows the true ceiling of this team? A lot of the team's future also relies on Tristan Jarry's health, but there's no denying that consistently getting the core some help would take this team a long way. 
Thanks for reading; for more hockey content, follow me on Twitter at ITD_Anselmo!
The boys are back after a long break but have plenty to talk about as the playoffs are in full swing. We go series by series, looking at how teams have fared so far and who will come out on top. Thanks for listening! Please rate and review our show on your favorite listening platform. Check out our partner's website at www.insidetherink.com for all your latest hockey news.