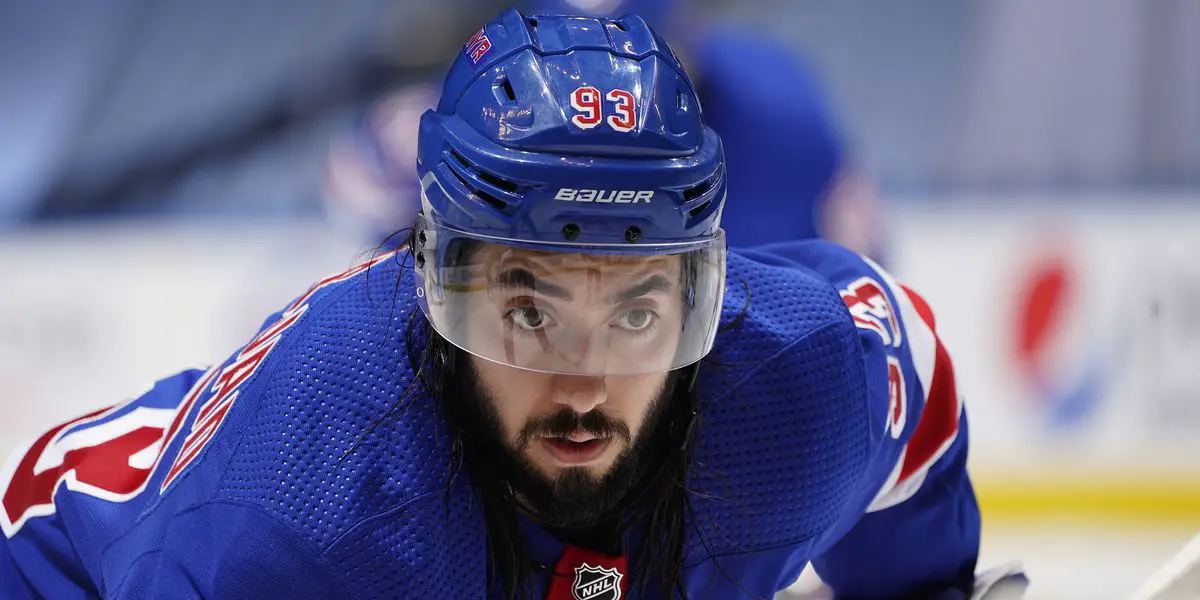 When you look at the New York Rangers, it is easy to see that they have a lot of great players.
Players like Igor Shesterkin, Artemi Panarin, Chris Kreider, Vladimir Tarasenko, Adam Fox, and now Patrick Kane are all game-breakers for this hockey club. They have all been all-stars, and they have all been able to produce/be steady at high levels.
With that said, however, one player stands out above the rest. In fact, this player has been his team's top player for the last few seasons.
I am talking about Mika Zibanejad. Zibanejad, 29, does it all for the Rangers; when it comes down to it, he is the player that drives this team.
For starters, he puts up points. As of this writing (Wednesday, March 15), Zibanejad is second on the team with 70 points, but he leads the team in goals (34), power-play goals (19), power-play points (30), and shots (220).
Zibanejad is the key to this team's offense. A good example of how he leads this offense is what he did on Tuesday night in his team's 5-3 victory over the Washington Capitals.
First, he gave the team a 1-0 lead off a great feed from Tarasenko. Then, right after the Capitals tied the game at 1-1, he scored again off a great pass from Panarin to make it 2-1, and the team never looked back.
Secondly, no one hustles on the Rangers like Zibanejad does. This is a player who plays well on both sides of the puck and is someone who can not only score goals but is someone that can prevent goals as well.
Zibanejad also blocks shots, breaks up passes, puts himself in a good position to create turnovers, and he does a great job of getting back to the defensive zone after generating chances in the offensive zone. He is the team's ultimate 200-foot player.
Lastly, he is the team's most reliable player. If the Rangers need a big goal, Zibanejad will go out and get it. If the team needs someone to make a big defensive play other than their defensemen, Zibanejad is the guy who goes out and does it.
With the Stanley Cup playoffs right around the corner, there is no doubt that Zibanejad will raise his game to an even higher level and help the Rangers be a better team when it matters most.
In this weeks episode we discuss the Rangers lack of structure, style and what they need to do better. After we have a few segments ending off with top 5.Thanks for listening! Please rate and review our show on your favorite listening platform. Check out our partner's website at www.insidetherink.com for all your latest hockey news.