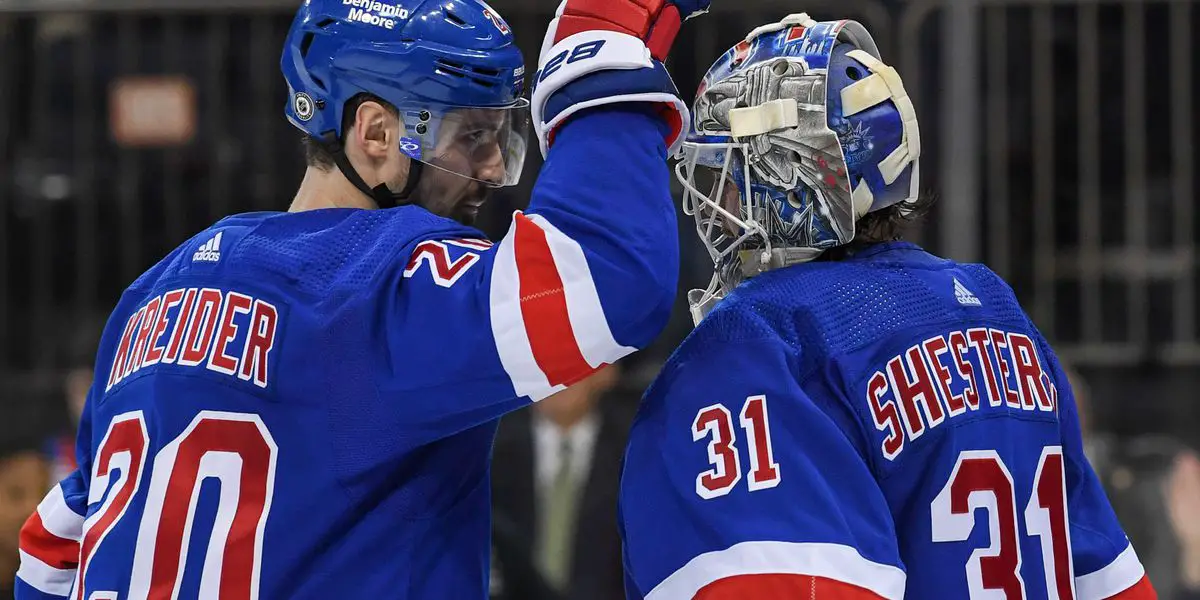 Heading into Game 6 at home, the Rangers are switching things up after dropping three straight in lackluster fashion. After scoring just two goals in the last three games after dropping 10 in the first two, there needs to be a spark of offense in the Rangers lineup to generate something, anything against rookie goaltender Akira Schmid, who has been lights out since starting Game 3.
This morning, Dan Rosen of NHL Network tweeted out the projected lines for Game 6:
The top line now consists of Vladimir Tarasenko instead of Patrick Kane, and Artemi Panarin has been moved down to the third line with Filip Chytil and Kaapo Kakko. Chytil and Panarin connected for a goal against the Devils earlier in the season as well as Chytil and Kakko, so Gallant is hoping there will be some chemistry sparked between that threesome. I'm looking forward to seeing them in action, as I think Kakko's puck control complements Panarins' innate ability to find the open lane, where Chytil is eager to shoot the puck.
As for the second line, we see a whole new perspective with Alexis Lafrenière on the wing of Vincent Trocheck alongside Kane. This line has yet to be tested this season, but if there's a time to find chemistry between these three, it's now. Trocheck and Lafrenière have played together in the past, and it's worked out well, so let's see if adding Kane to that twosome sparks something.
The fourth line remains unchanged, which is a good thing because that has been the one line (other than the now-split kid line) going well for the Rangers. The fourth line never quits and always brings energy, and perhaps the other forward lines could learn a thing or two from them. The kid line needed to be split up because even though they were playing well, they were generating the same amount of goals as the other lines: 0.
These lines must inject some energy into the Rangers' play tonight, as this could very well be their final game of the season. It's all or nothing, and it's time for the New York Rangers to live up to their motto: No Quit in New York.
In this week's episode we discuss the new rumors regarding the Rangers coaching situation. Then go on to the fun stuff discussing the impact Tkachuck's play will make on the game, Rangers players and more. Thanks for listening! Please rate and review our show on your favorite listening platform. Check out our partner's website at www.insidetherink.com for all your latest hockey news.