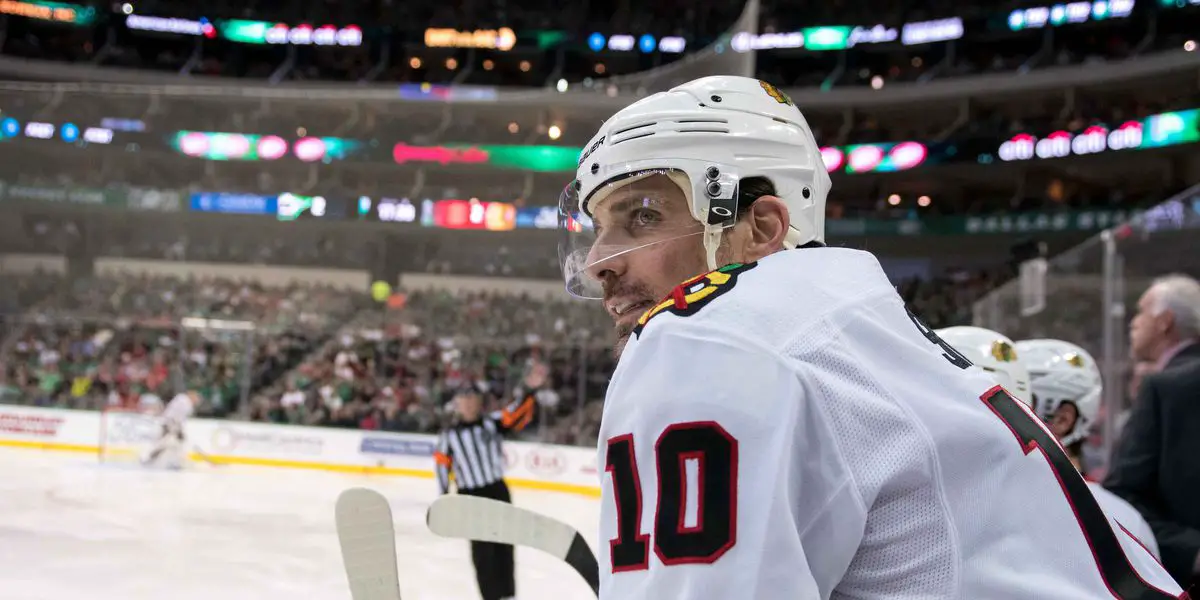 Detroit has added a legend to their hockey ops staff with Lidstrom. While on the other foot, Chicago is still looking for someone to take over after the debacle that saw both Bowman and John McDonough step down. The trade deadline is fast approaching, and the Blackhawks have a plethora of decisions to make regarding this roster and the future of the team? Who will Danny Wirtz hire to take over the role of President of hockey operations?
Potential Candidates:
Eddie Olczyk:
Olczyk is the obvious choice that all the fans in Chicago are getting googly eyes over but is he a good choice? Yes, Eddie has been around the game of hockey for as long as he has walked this planet. He was an exceptional player who could play for multiple franchises and fit in everywhere on his way to the Hockey Hall Of Fame. Olczyk also has coaching experience in the NHL. He was behind the bench for the Penguins from 2005-2006. This gives him the ability to see it from both the player's eyes and the coach's eyes. Olczyk knows the Blackhawks their players and organization better than anyone. Olczyk was hired back in 2006-2007 and has since covered the Blackhawks. He has the mind to envision and plan the future out. So who could know better than Eddie O what's needed to fix this franchise?
Patrick Sharp:
This name has not been thrown around quite as much as Eddie O, but for many of the same reasons, Sharp would be a great person to take the reigns. Sharp is a Man Rocket that is deeply loved by the city of Chicago. Sharp won all three cups with Chicago. He saw and sacrificed what it took to win. Sharp was an assistant captain during his time in Chicago. Sharps' ability to lead and direct players were front and center for all of the Windy City to see during his tenure. Leadership and accountability are something that this organization needs after the last group of management. Sharp is still young as far as NHL management and has a lot of contacts in the game that he could lean on for advice. Plus, watching Sharp on TV during the Blackhawks games, you can see his passion and love for this team. His winning pedigree and leadership could be the change that this organization is in much need of.
Jeremy Roenick:
Another Chicago legend. Roenick is the one that is least likely to happen. He was just fired from NBC for making inappropriate comments. And that is the big dilemma for Roenick. Would Chicago want to announce that Roenick is the new President after the last one stepped down from his handling Kyle Beach? If Chicago does look past this, Roenick, just like Sharp and Olczyk, has been around the organization and should have a good idea of the moves he would need to compile to make the Blackhawks an organization that is a winning one once again.
Where Will Kyle Davidson Stand?
Chicago will have to hire a president of Hockey Ops before Davidson's fate is decided. From the sounds and looks of it, this is going to be Davidson's team through the season. Davidson is getting a real look from Danny Wartz but should he? Davidson did fire Colliton, which was the right move. It was also the obvious one. Besides that, Davidson has made a few trades trading Nylander for Sam Lafferty while also acquiring Kurtis Gabriel. Personally, I'm not excited about either trade and not sure why they were made. Chicago already has Khaira, Carpenter, Hardman, and a few other players down in Rockford that can play the bottom six grinding role that both Lafferty and Gabriel play. The Hawks have a thousand players that can play this role. What Chicago can't do is score. So why hasn't Davidson tried to find depth goal scoring for the Hawks? Maybe he has kicked the tiers but can't find a dance partner. Ultimately when it comes down to it, I believe Chicago will move on from Davidson and hire outside the organization. But this can't happen till Danny Wirtz gets moving and hires a new President of Hockey Ops.