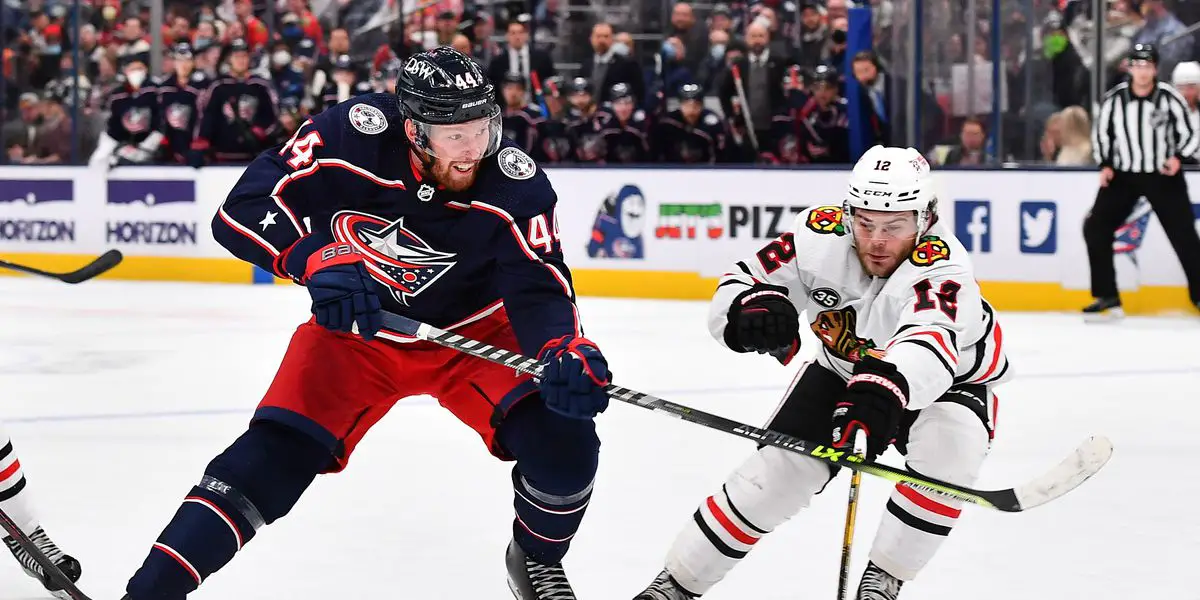 No matter if you gravitate towards a rebuild, retool or reshuffle, that is what the Columbus Blue Jackets are in the midst of. With any sort of "re," there hard choices and decisions to be made, including trading a long-time member and fan favorite of the organization in order to have the hope of a brighter tomorrow. This is where the Columbus Blue Jackets are with D- Vladislav Gavrikov, who is slated to be a UFA after the season. Do the Blue Jackets trade the fan-favorite Gavrikov or sign him to a steep contract extension?
The Columbus Blue Jackets are embedded in what the organization can only hope in the bottoming out season in the "re." Every time a team embarks on changing a current format, there is a season in which losses mount, and the team is far removed from contending for the playoffs. On track for 53 points, the Blue Jackets appear to be bottoming out.
D-Vladislav Gavrikov is a wanted man; reports have circulated that Vancouver, Edmonton, Toronto, and a few other teams have already contacted Blue Jackets GM Jarmo Kekalainen about the availability of Gavrikov so if that is the direction the Blue Jackets decide to go, they should have little problem moving the popular defenseman.
Trading a top-four defensive player certainly has it's rewards. It almost always comes with a first-round draft pick (which is also what the Blue Jackets are asking in any possible deal) and a third or fourth-rounder as well. Gaining as many draft assets are critical to any "re."
While the Blue Jackets defense has been hit hard by injuries, that should not stop them from dealing Gavrikov, who is 27 years old and is looking at a hefty raise in the $5-6M- AAV range. The Columbus defensive pipeline is in very good shape, with players who are set to help as soon as next season.
While it is not fun to see good players who are also fan favorites get traded, sometimes it is necessary. Throw is a very deep and talented draft like the 2023 NHL Entry Level Draft is shaping up to be, and two first-round draft picks become more tantalizing.
The boys are back after a long break but have plenty to talk about as the playoffs are in full swing. We go series by series, looking at how teams have fared so far and who will come out on top. Thanks for listening! Please rate and review our show on your favorite listening platform. Check out our partner's website at www.insidetherink.com for all your latest hockey news.