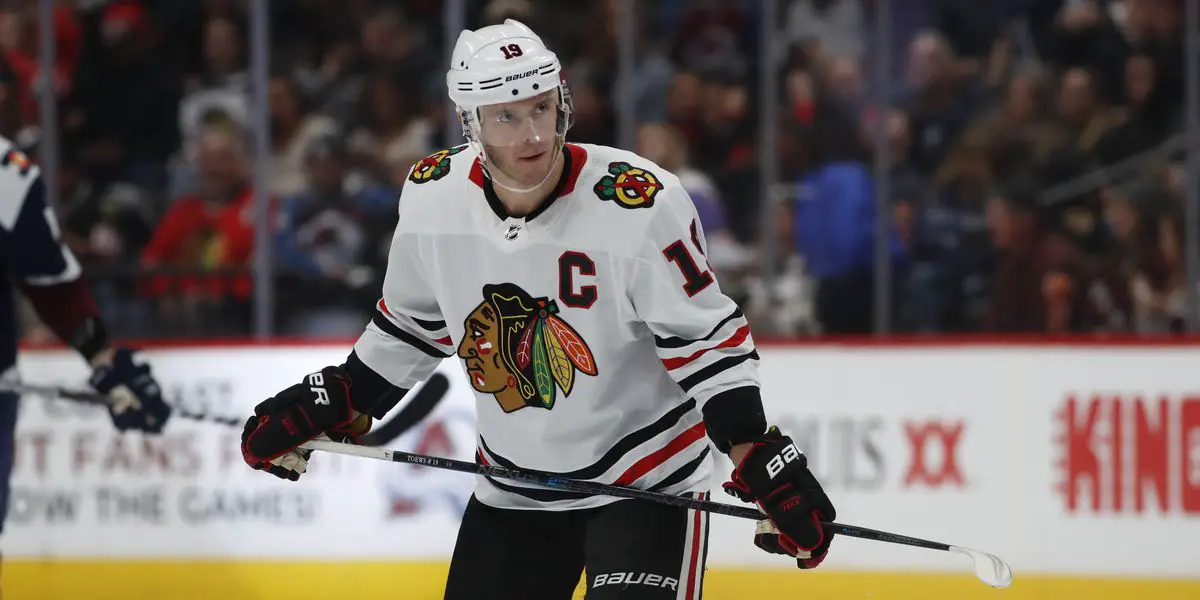 Jonathan Toews has finally scored a goal. It's okay everyone; he's on pace for four goals. That would be 2.625 million per goal. Okay, all jokes aside, Toews finally got the monkey off his back. You saw him rolling his shoulders on the bench following that goal with a huge smile on his face looking relieved, after a 26 game stretch, the longest of his career to start a season without a goal.
Seth Jone received the puck from Kane on the powerplay and made an excellent pass to Toews, who made a sweet tip-top shelf into the open net. This could be what Toews needs to boost his confidence a little. Toews has been known to score goals throughout his Hall of Fame career. In the 2018-2019 season, Toews scored 35 times. Toews is returning this season from missing the whole previous season. So it's reasonable to think it would take Toews time to reacclimate to the NHL speed and the wear and tear mentally and physically it takes to play an NHL season.
Many times through sports, players go through droughts and come out the other side, lighting the league on fire. Can Toews do this? Toews has looked himself if you ignore the lack of goals. His speed is still there, along with his effort. Toews is 5th on the Blackhawks in shots with 46 and a shot % of 2.2; this will go up it is inevitable. Toews is still one of the best faceoff guys in the NHL. He clearly still has his hand-eye. If Toews has the speed and the hand-eye, there are zero reasons Toews cant open the flood gates. Using his 35 goal season, you can project Toews anywhere around the 26 goal mark. Do I think Toews will get close to 30 goals this season? I do not. I do believe Toews can score close to the 20 mark, and I wouldn't be surprised if he scored around the 25 mark. I would be looking to add Toews to my Fantasy rosters.