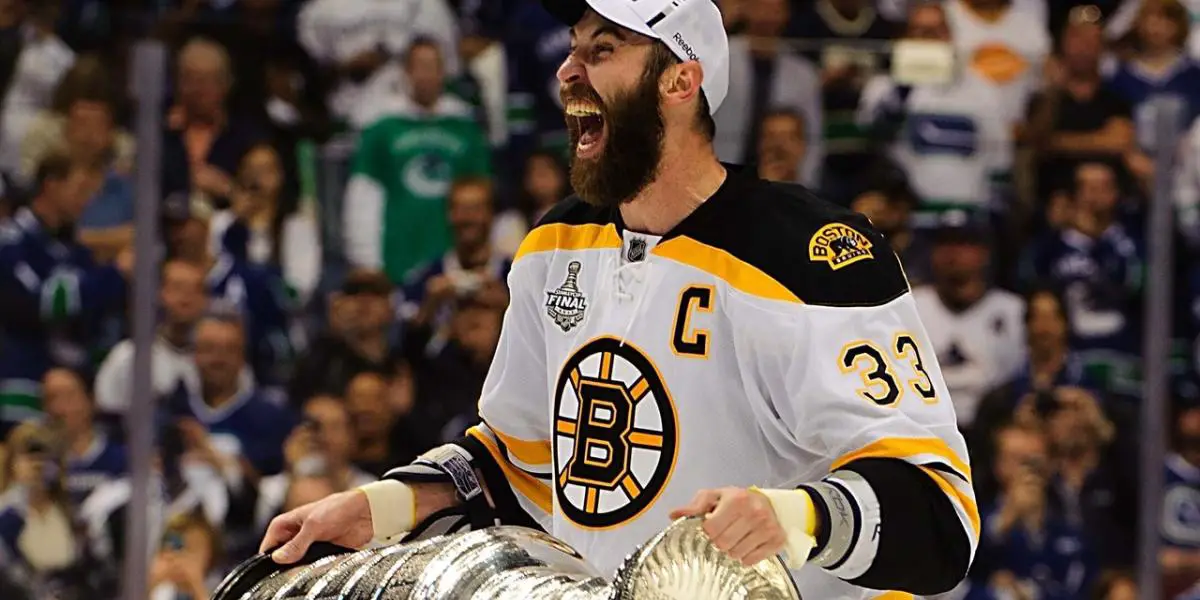 Former Boston Bruins captain Zdeno Chara announced his retirement on Instagram on Tuesday morning, ending a 25-year career. The 6-foot-9 defenseman will sign a one-day contract with the Bruins to retire as a Bruin. Chara played last season for the New York Islanders, the team with which he broke into the National Hockey League.
The Trencin, Czechoslovakia native was a third-round pick, 56th overall, in the 1996 NHL Draft by the Islanders. Chara would play four seasons with the Isles until being traded to Ottawa in 2001 as part of a deal for Alexei Yashin. The big defenseman would play four seasons with Ottawa before signing as a free agent on July 1, 2006, with the Bruins.
Chara played one season with Washington and finished his career with the Islanders last season. From there, Chara would become the captain of the Bruins and play 14 seasons in Boston, leading the team to the Stanley Cup in 2011 and two other Finals appearances in 2013 and 2019. The left-shot defenseman won the Norris Trophy for league's best defenseman in 2008-09 and made the All-Star team seven times.
Chara played 1,680 regular season games and 200 postseason games in the NHL and registered 209-471-680 during his regular season career. One of his most impressive stats is a whopping plus-301, and he is widely considered one of the great penalty-killing defensemen and leaders of his time. Chara is also known for his tremendous work ethic and Ironman workouts and has competed in triathlons.
Zdeno Chara now retires with Boston, and his number could likely be retired with the club. Chara returns to TD Garden Tuesday to sign his one-year deal and end his storied career.
Fabian Lysell is the Bruins' "top" prospect, jersey ads are here, David Pastrnak is not at captains' practice and rookie camp begins!