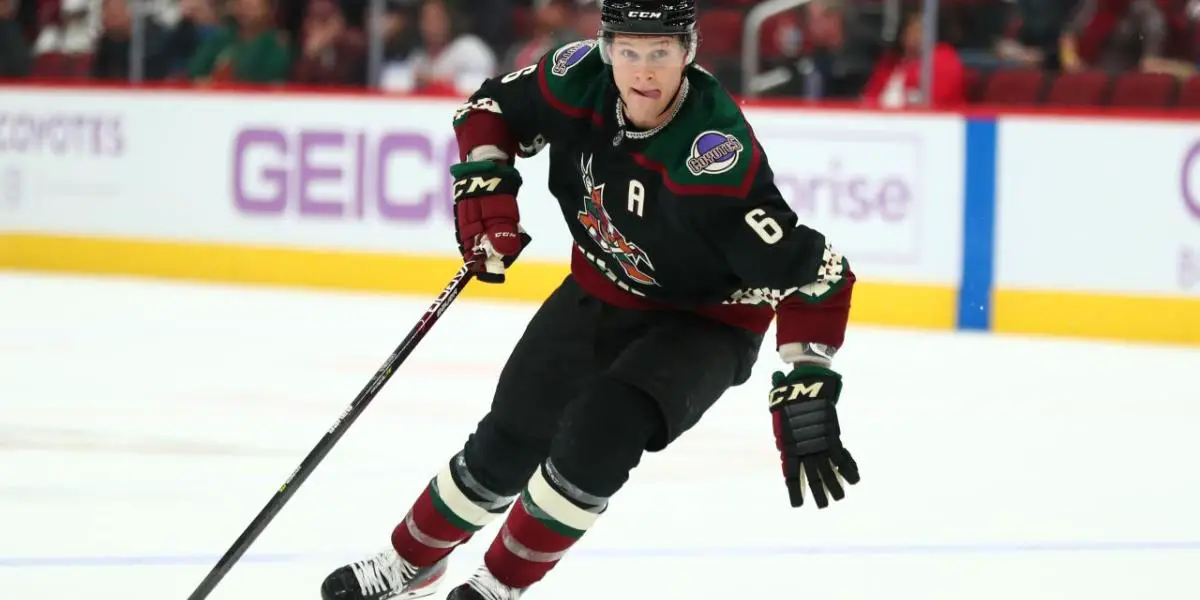 With the ringing in of the New Year, the next significant landmark in the NHL season is the trade deadline. Most people could agree this is one of the two most exciting days in an NHL schedule, along with Free Agent Frenzy. We are now in the time of year where teams are starting to decide whether they are buyers or sellers come March 21st. The following players are currently getting interest in the league for potential trades before the deadline, including a couple of possible destinations.
Tyler Bertuzzi – Detroit Red Wings
Tyler Bertuzzi has been the talk of the NHL this season, but not always for his play on the ice. Bertuzzi is the sole player to still be unvaccinated, but will this cause teams to back off trading for him? Likely not. Bertuzzi has value for the production he has put up so far this season, while the Red Wings are keen on moving him to continue to bolster their rebuild. Bertuzzi has another year after the current season carrying a $4.75m AAV, and he will then be an unrestricted free agent.

Interested teams: Boston Bruins, New York Islanders, Florida Panthers, Colorado Avalanche
Jakob Chychrun – Arizona Coyotes
Arizona is in a full-on fire sale, yet Chychrun was a nonstarter in trade talks with the Coyotes to start the season. Chychrun is the best trade chip the Coyotes have left to move to get a king's ransom. Arizona has reportedly asked for four first-round pick equivalents, similar to the Jack Eichel ask earlier this season. JC is a bonafide #1 left-shot defenseman that could be the final piece for many teams hunting for that elusive Stanley Cup run. I fully expect Chychrun to be moved to a cup contender in a blockbuster deal before the Trade Deadline.

Interested teams: Edmonton Oilers, Toronto Maple Leafs, Boston Bruins, New York Islanders, Calgary Flames, St. Louis Blues
Jake DeBrusk – Boston Bruins
This past offseason, Jake DeBrusk decided to request a trade out of Boston after a couple of Covid impacted seasons that left his confidence in the dumps. The relationship between DeBrusk and the Boston organization has been deteriorating over the last couple of seasons, and a trade is fully expected to happen before the deadline. Boston is looking to deal DeBrusk for another roster player or package him for a second-line center or #1 left-shot defenseman.
Interested teams: Edmonton Oilers, Calgary Flames, Columbus Blue Jackets, New York Islanders, New York Rangers,
Phil Kessel – Arizona Coyotes
Phil the Thrill is arguably the best scoring winger on the open market for the upcoming trade season. Kessel has been one of the best goal scorers throughout the last 15 seasons in the NHL, and he has yet to show signs of slowing down despite being on an abysmal Coyotes team. Kessel is in the final year of his contract and carries an AAV of $6.8m this season, and it is fully expected that the Coyotes will retain salary for a sweetener in the trade. I expect that Kessel will not be traded at a full cap hit. Most of the teams interested in Kessel are too close to that cap to take on the whole contract.
Interested teams: Toronto Maple Leafs, Carolina Hurricanes, New York Islanders, Florida Panthers
Tyler Toffoli – Montreal Canadians
Toffoli is in the second year of a four-year deal with the Canadiens with an AAV of $4.25m. Toffoli has been a consistent 30-40 point player every year. Toffoli, like Kessel, also has a Stanley Cup pedigree from his time with Los Angeles that will carry value for a team pushing for the Cup. With the production Toffoli can consistently bring with the minimal cap hit, he will be very sought after on the trade market once Jeff Gorton starts to rebuild in Montreal. I'd expect Toffoli to fetch a top prospect or potential first-round pick for Montreal.
Interested teams: St. Lous Blues, Carolina Hurricanes, Boston Bruins, New York Islanders