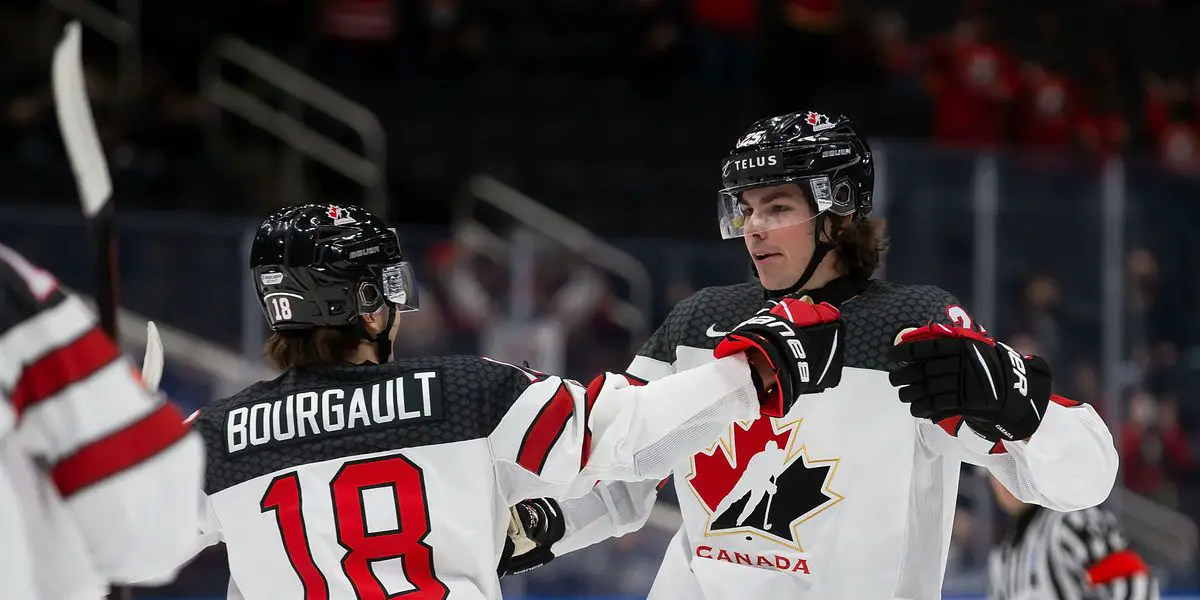 The IIHF made several major announcements today during a media availability at the Main Media Centre of the Beijing 2022 Olympic Winter Games. IIHF president Luc Tardif and Council members Petr Briza and Zsuzsanna Kolbenheyer were part of the press conference that outlined several plans for international hockey going forward. They spoke about the IIHF's desire to get the NHL involved with the 2026 Winter Olympics ice hockey tournament in Milan, Italy, as well as the rescheduling of the U18 Women's World Championship, which will now be held during June somewhere in the northern United States. However, the biggest announcement was the rescheduling of the 2022 World Junior Championship.
The World Juniors began On Boxing Day in Edmonton and Red Deer. Still, due to the then surging Omnicron variant and several COVID cases among players at the tournament, the IIHF canceled the event midway through the group stage. It was announced back in January that the event would be rescheduled and that the timing and location would be revealed during the Olympics. "It will be in the middle of August in Alberta. It will be a new competition, which means we forget the results (in December)," said Tardif, who also confirmed that the eligible age group would remain the same as the December tournament.
The rescheduling of this tournament is great news for Alberta hockey fans who were unable to attend the 2021 World Juniors due to COVID restrictions and then had the 2022 edition postponed. Albertans will be able to attend the World Juniors at long last, as the last. The tournament was last held in Alberta back in 2012.