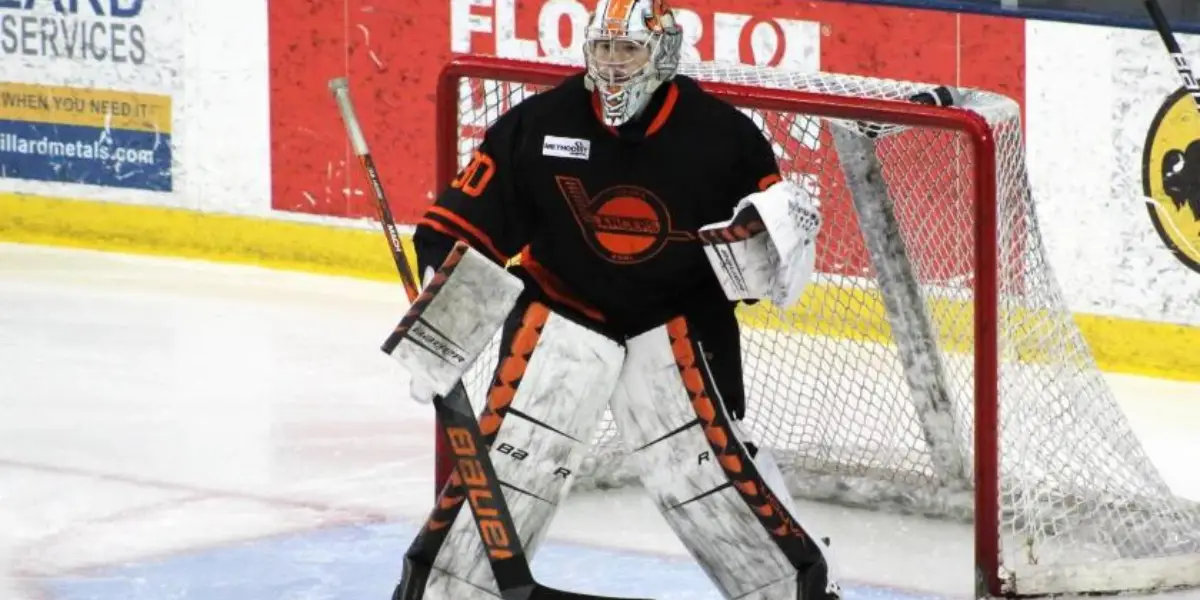 National Hockey League 2023 prospect Michael Hrabal is an 18-year-old goaltender who hails from the Czech Republic. Prior to coming to North America, Hrabal played in Czechia in the U20 league and put up exceptional numbers going 18-3 with a 2.14 GAA, .908 Sv%, and three shutouts in 31 games. He would end up getting drafted by the Dubuque Fighting Saints in the ninth round of the 2021 USHL futures draft and then was shipped to the Omaha Lancers. Hrabal just finished his first season of North American hockey as he played in the USHL for the Omaha Lancers. In his first year with the Lancers, he went 9-13-4 with a 2.86 GAA and .908 SV%, along with three shutouts. Hrabal got hot at the end of the USHL season, giving up only five goals in his last five games. Hrabal manned the net for Czechia during the U-18 World Junior Championships, as he gave up two goals or less in the first three games of the Tournament and made 48 saves in a loss against the Americans in the quarter-finals. The 18-year-old goaltender has already made his college commitment to the University of U-Mass Amherst for the 2024-25 season. He's expected to go late in the first round of the draft.
Draft Projections:
Ranked #40 by INSIDE THE RINK
Ranked #38 by ELITEPROSPECTS.COM
Ranked #45 by DAILY FACEOFF
Ranked #32 by TSN/BOB McKENZIE
Ranked #58 by TSN/CRAIG BUTTON
Ranked #2 by NHL CENTRAL SCOUTING (NA Goalies only)
Ranked #46 by DOBBERPROSPECTS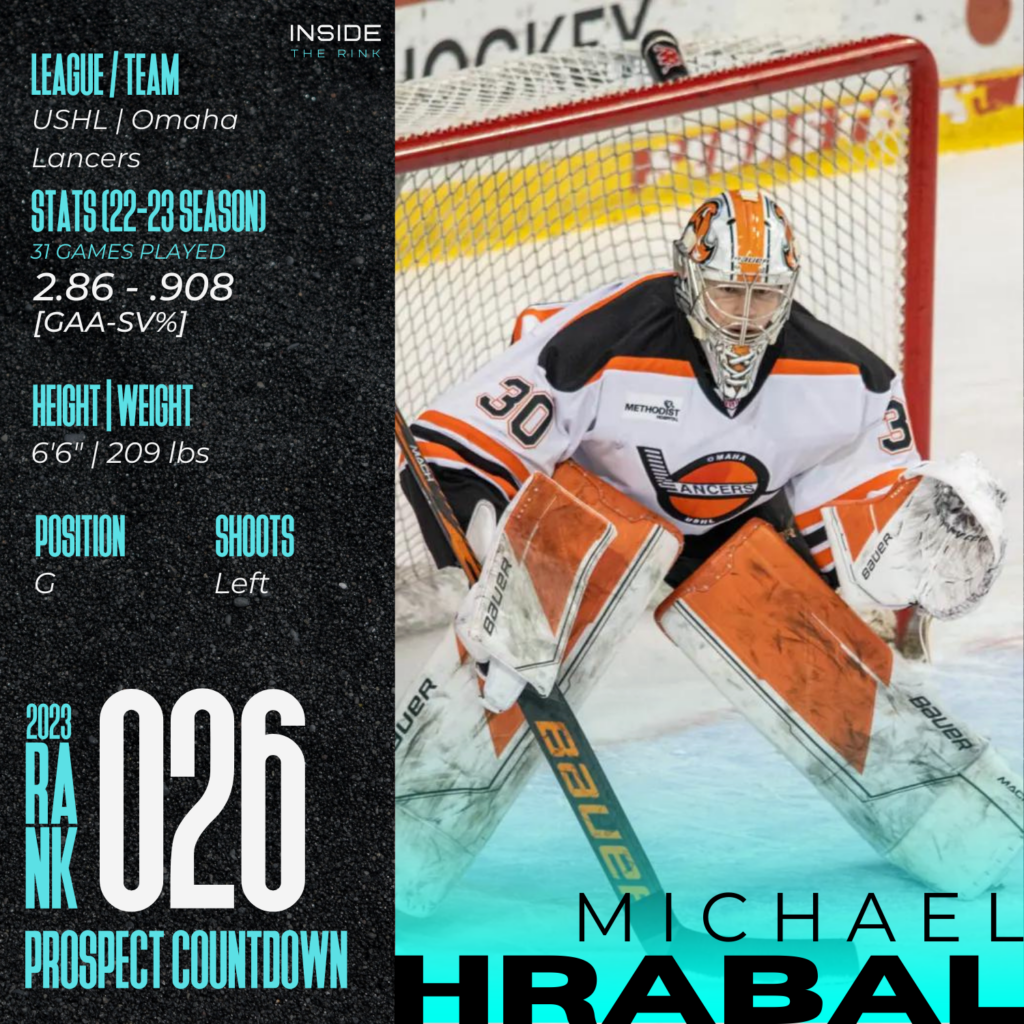 Scouting Report:
At 6'6, 209 lbs, Hrabel takes up a lot of the net with his size. At only 18-year-old one of the biggest contributions to Hrabel's success is that he looks smooth, moving from post to post. One of the biggest things for Hrabel is to get adjusted to the North American game. He does have some spots in his game that need improvement, as he tends to stay a little too far in his net and tends to rely on his butterfly too much, but those are things that will improve over time. Hrabel is one of two possible goalies who are projected to go in the first round, with the other one being Carson Bjarnasson from the Brandon Wheat Kings. There's almost no doubt that if he continues to progress at his current pace, he could definitely become a reliable NHL starting goaltender, but he is easily going to need a couple more years before he's NHL-ready.
The boys are back after a long break but have plenty to talk about as the playoffs are in full swing. We go series by series, looking at how teams have fared so far and who will come out on top. Thanks for listening! Please rate and review our show on your favorite listening platform. Check out our partner's website at www.insidetherink.com for all your latest hockey news.