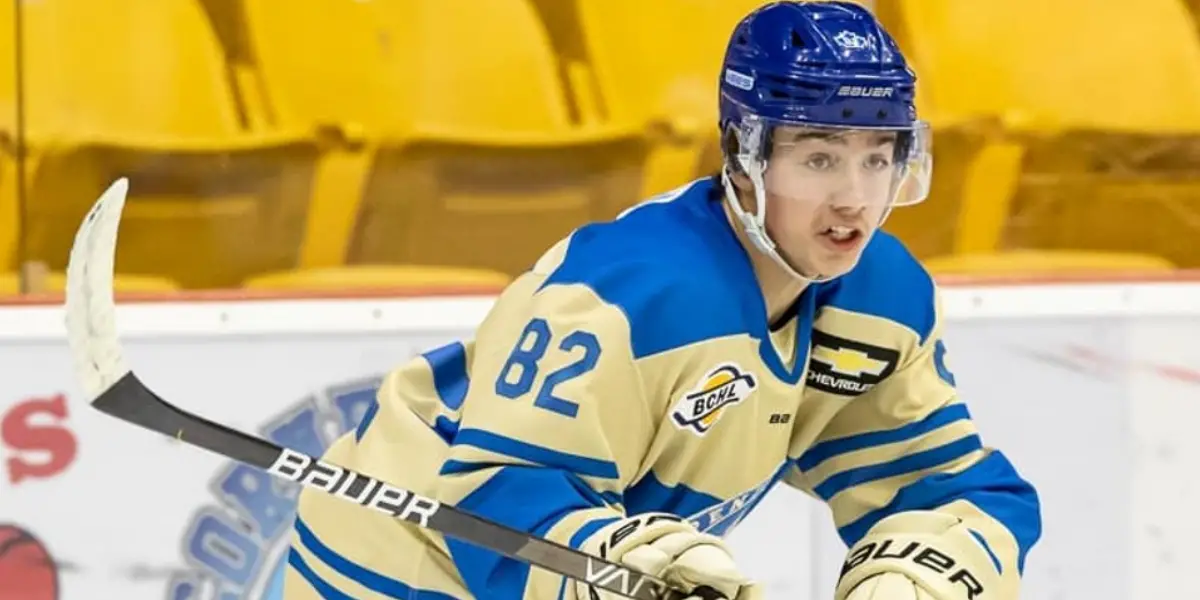 The Scouting Report:
Bradley Nadeau from St Francois-de-Madawaska, New Brunswick, Canada, born May 5th, 2005, is an underrated center prospect in the 2023 NHL entry draft. This player is incredibly prideful in his game and looks for a reason to defend himself or his teammates. Nadeau is the kind of player you dream of getting outside of the second round. Listed at 5'11" and 179 pounds, Nadeau could certainly fill out his frame, but he's definitely worked with his genetic limitations.
Ranked #29 by Inside The Rink
Ranked #17 by NHL Central Scouting (NA Skaters)
Ranked #45 by TSN/Craig Button
Ranked #55 by Dobber Prospects
Ranked #43 by Daily Faceoff
Ranked #33 by FC Hockey
Ranked #36 by TSN/Bob McKenzie
Conrad Jack of Inside the Rink has Bradley Nadeau projected at 48th overall.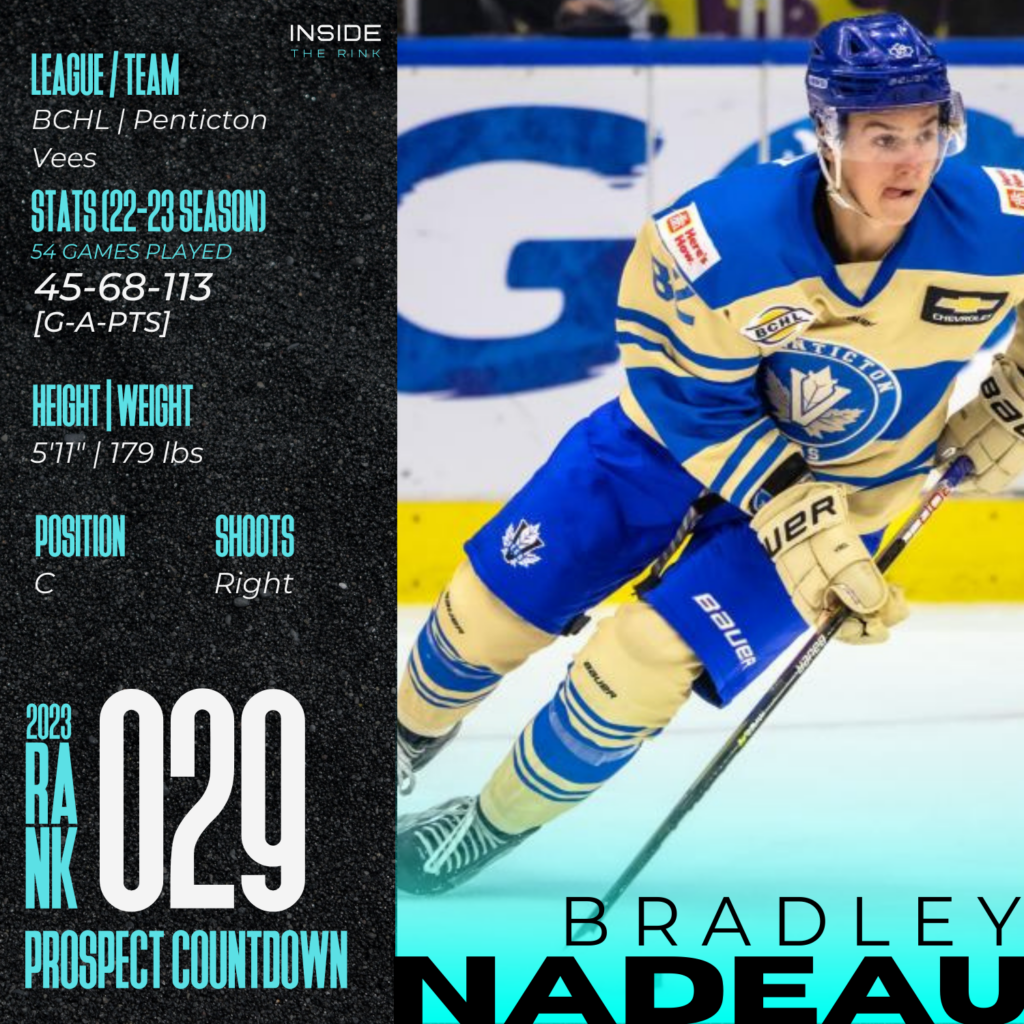 The University of Maine will certainly help Bradley Nadeau pursue his NHL dreams. Nadeau, a centerman for the Penticton Vees of the British Columbia Hockey League, posted 45 goals and 68 assists for 113 points in 54 games. This is a point total that you certainly have to look at, especially as an NHL scout.
Diving Deeper:
If Canada's Junior A leagues were regarded a little higher, Bradley Nadeau would have been a solid first-round pick. While I do think that Nadeau is a steal outside of the first round, and he has his standout qualities, each player has areas for improvement. Let's take a deeper dive into Nadeau's attributes and areas for improvement.
Overall Offensive Game:
In each of my years covering and following the NHL, I have never seen a prospect with such a solid overall game offensively. Bradley Nadeau fits the bill, and for good reason. Nadeau has an excellent shot, he skates fast and is a relatively solid defender. The only reason he isn't ranked than where he is ranked is simply because of his size.
Areas for Improvement:
If Bradley Nadeau can fill his frame out just a bit more and smooth out the rough edges of his defensive game, Nadeau is a solid prospect who needs to smooth out the rough patches in his game. If Nadeau can figure out all of these rough patches in his game, he has the potential to be a solid NHL depth player.
Related Story: 2023 NHL Draft – Nashville
On-Ice Abilities:
Bradley Nadeau is a curious case, he will be passed on because he doesn't have the size to continue to be an aggressive forward, but he plays with his heart on his sleeve. His on-ice abilities, such as his speed wrist shot, one-timer, and effort level, are what allow him to stand out.
Final Thoughts:
Nadeau is one of those players that could become a solid top-six winger who can score tons if he continues his development path and fills out his frame. I don't see a future where Bradley Nadeau isn't a solid contributor to a winning NHL team in the future, Nadeau is too good of a prospect to pass up on.
Stats via Elite Prospects
Highlights via MyNHLDraft.com