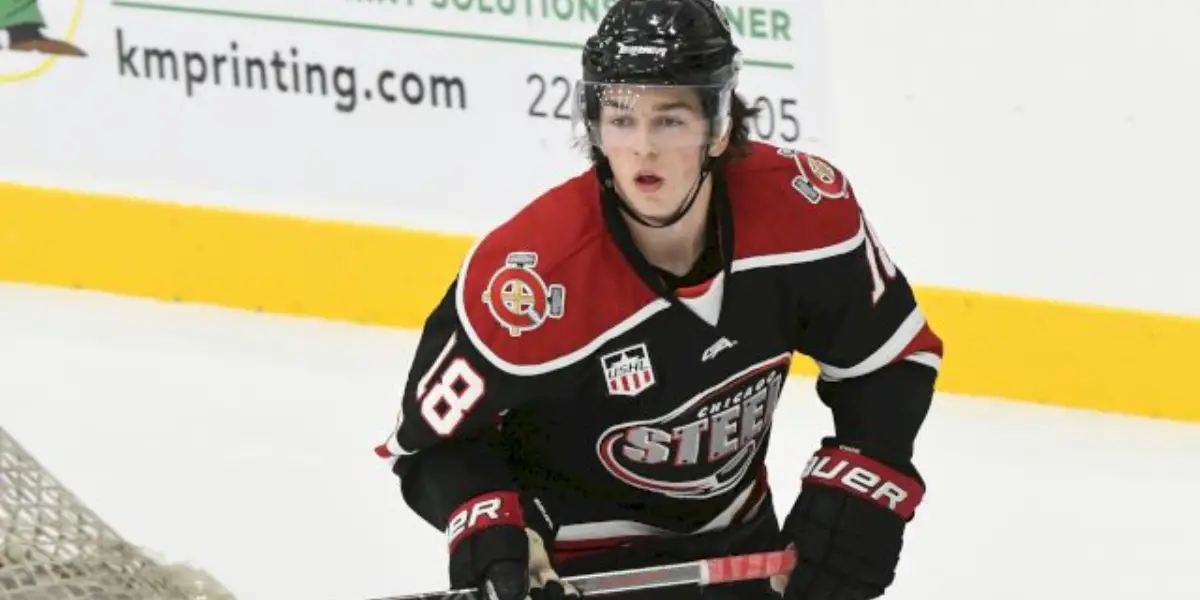 Jayden Perron is a 5'8", 157lb Canadian born Winger available in the 2023 NHL Draft. He will be taking his game to the University of North Dakota (NCAA) for the 23/24 season. Let's review his game and see where he could get drafted next.

Strengths
Perron has an incredibly creative, smooth offensive game. Finished first on the strong Chicago Steel in assists with 40 and third in team scoring with 61 total points. He flashes very creative passing and playmaking. He has a high offensive IQ and should be able to control a PP from the boards and make the right passes to get shooters open. While not the fastest straight-line skater, Perron's edgework and agility should help clear him the space he will need in the offensive zone. In the defensive zone, he is able to use his high intelligence game to put himself in the right spaces and is good at using his stick to disrupt plays.

Weakness
Perron needs to add muscle. While smaller players have had some success at the NHL level, he will need to add some muscle and strength to be able to be effective in the same way as he starts climbing levels. His shot, while accurate, could use some extra power behind it as well to beat NHL goaltenders.
Related Story: 2023 NHL Draft – Nashville
Draft Rankings
#50 by Bob McKenzie
#19 by EliteProspects
#43 by Central Scouting (NA Skaters)
#86 by Craig Button
#28 by Scott Wheeler
#107 by Corey Pronman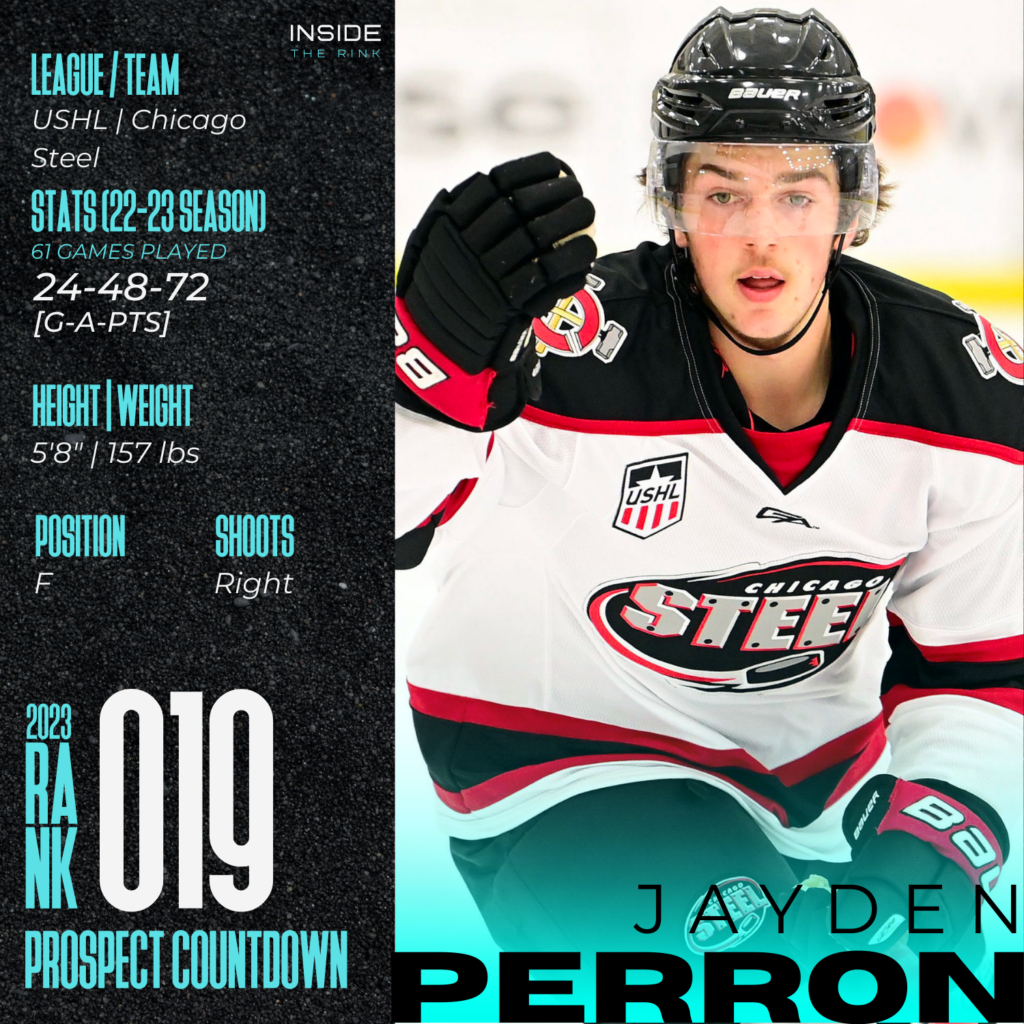 Draft Day
As you can see, his rankings are all over the board. Perron could go in the early 20s or slip toward the end of the second. If a team can look past his size and allow him some time in the NCAA to add to his strength and game, they should be getting an incredibly gifted offensive player who likely should've gone higher.