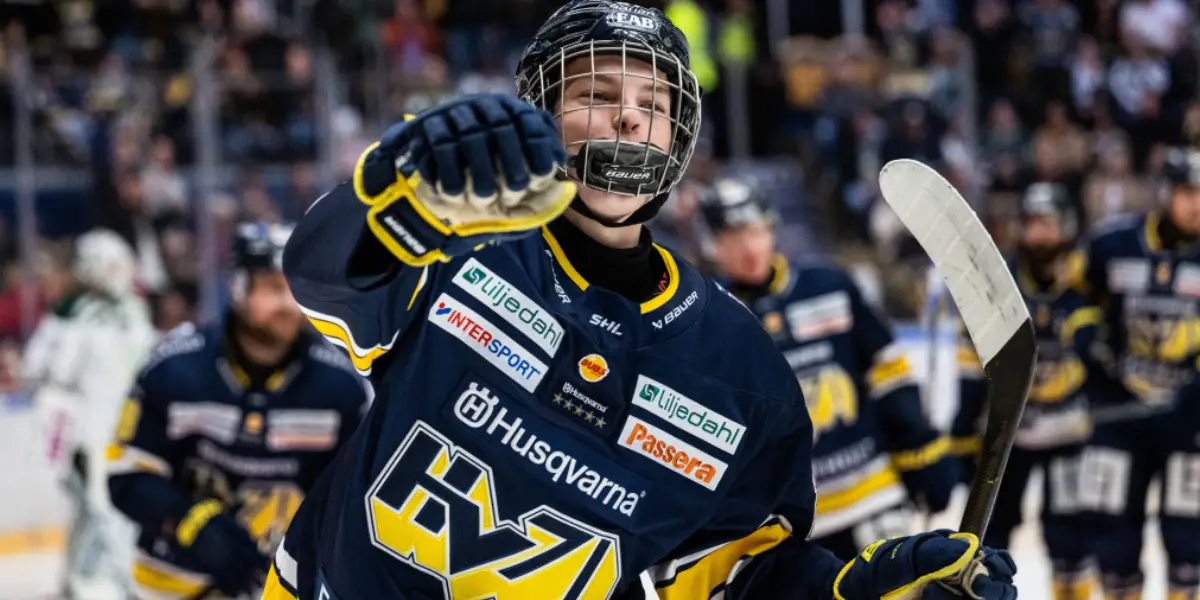 The Scouting Report:
Oscar Fisker Mølgaard from Frederikshavnn, Denmark, born on February 18th, 2005, is a top prospect eligible for the 2023 NHL entry draft in Nashville. Molgaard is one of those centers that you absolutely must look at, especially as a player who transitioned from Denmark's hockey program to Sweden's hockey programs.
Ranked #59 by Inside The Rink
Ranked #18 by NHL Central Scouting (EU Skaters)
Ranked #40 by TSN/Craig Button
Ranked #47 by Daily Faceoff
Ranked #38 by FC Hockey
Conrad Jack of Inside the Rink has Oscar Fisker Molgaard projected at 34th overall.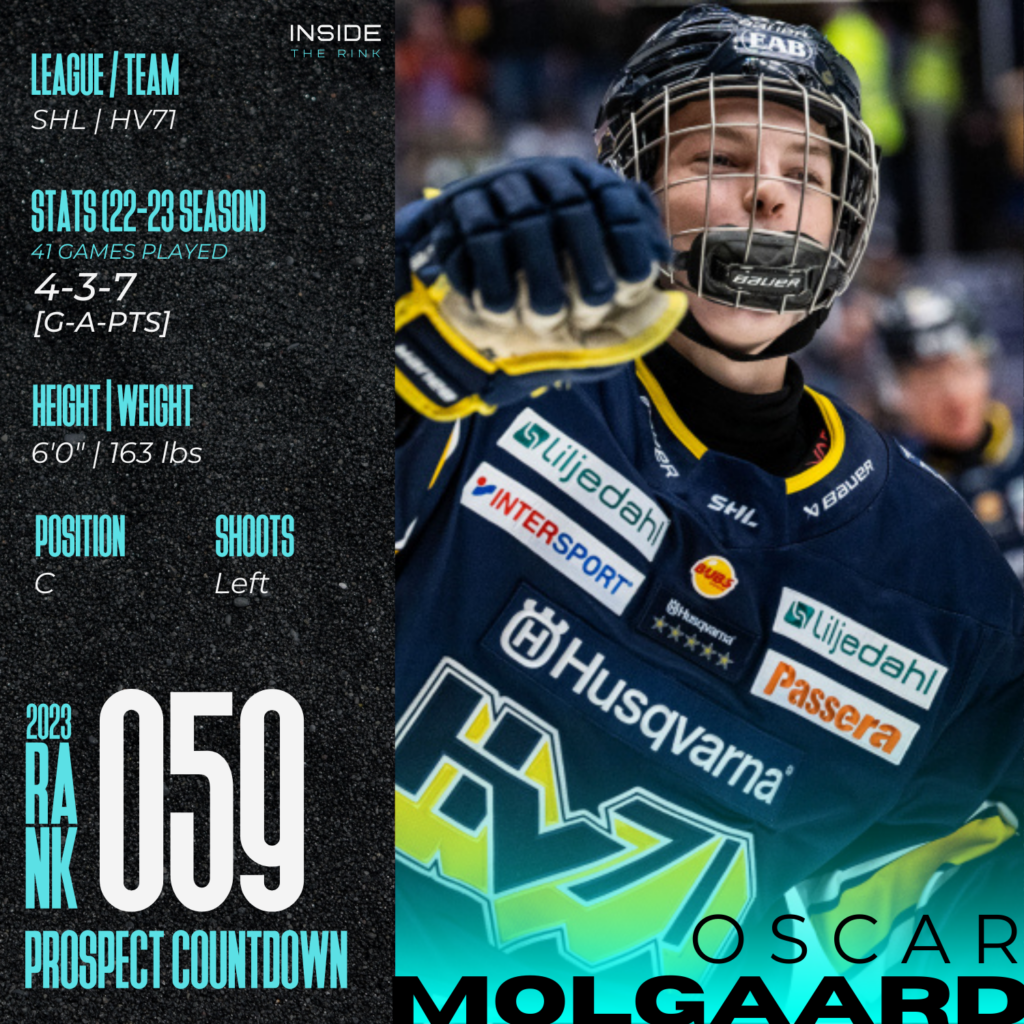 This is a center that you look at and see as a solid puck protector, a high-effort player, and a defensively instinctively-minded defenseman. I truly don't see Oskar Fisker Molgaard falling outside of the third round.
Diving Deeper:
I haven't quite gotten into Oscar Fisker Molgaard's attributes and areas for improvement, so let's take a deeper dive into both of those.
Effort Level & Work Ethic:
Here's a center who stands out for the effort level he provides and the work ethic he's always shown has been a part of Oscar Fisker Molgaard's game from day one. I've watched this player closely and see how he's improved his team as a singular player, the most striking part of Oscar's play is how he seemingly never runs out of energy. Oscar has always shown that when you are determined, you will do great things, this can and will stick with younger hockey players who follow this young prospect.
"Fisker Mølgaard is an intelligent, intense, and strong defensive forward who finds soft ice in the offensive zone and has an array of refined professional habits, his ceiling will be determined by just how much his offensive tools can be developed."

Sebastian High – Dobber Prospects
Areas for Improvement:
There aren't many areas that I think Oscar Fisker Molgaard can improve on, however, the one area he must improve on is his shot. I'm not incredibly convinced that this player can crank a shot from his stick to the back of the net without fluking his way to multiple goals. Oscar can also post a potentially physically commanding presence if he fills out his frame more, but that's dependent on his work ethic.
Related Story: 2023 NHL Draft – Nashville
Prospect Potential:
I really think that Oscar Fisker Molgaard has the potential to be a great middle-six center given the proper development. Any team that takes him is looking to build into the future and not get better immediately.
Final Thoughts:
If you're looking for a great defensively-minded forward who can also do a few things offensively, Oscar Fisker Molgaard is your guy. This is a player who has found his stride as a forward who doesn't score a lot. If this transitions from his current level of play to the NHL level, he will do quite fine as an NHL player.
Stats via Elite Prospects
Highlights via MyNHLDraft.com