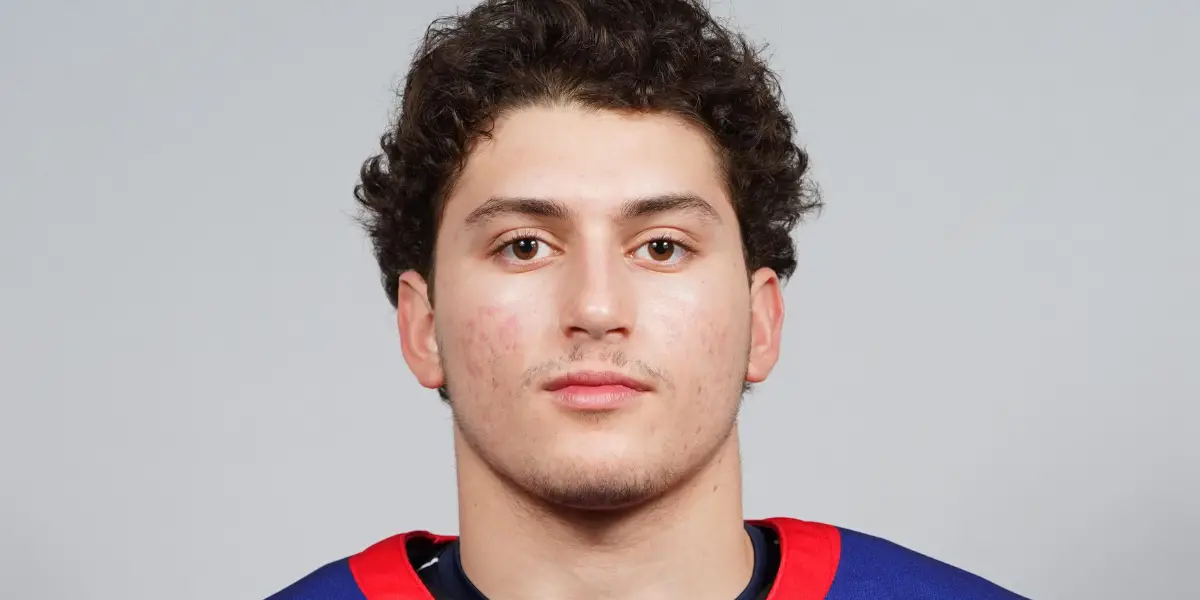 The Scouting Report:
Ryan Fine from Center Moriches, New York, born on March 14th, 2005, is an underrated prospect ahead of the 2023 NHL entry draft. Ryan Fine is a forward willing to play any forward position assigned to him, and this is what he excels at most. Ryan Fine is among the most underrated prospects in a great NHL draft class. Standing at 5'9″ and 183 pounds, Fine has the tools to create an incredible underdog story.
Ranked #71 by Inside The Rink
Ranked #200 by NHL Central Scouting (NA Skaters)
Ranked #96 by Draft Prospects Hockey
Ranked #83 by Smaht Scouting
Conrad Jack of Inside the Rink has Ryan Fine projected at 101st overall.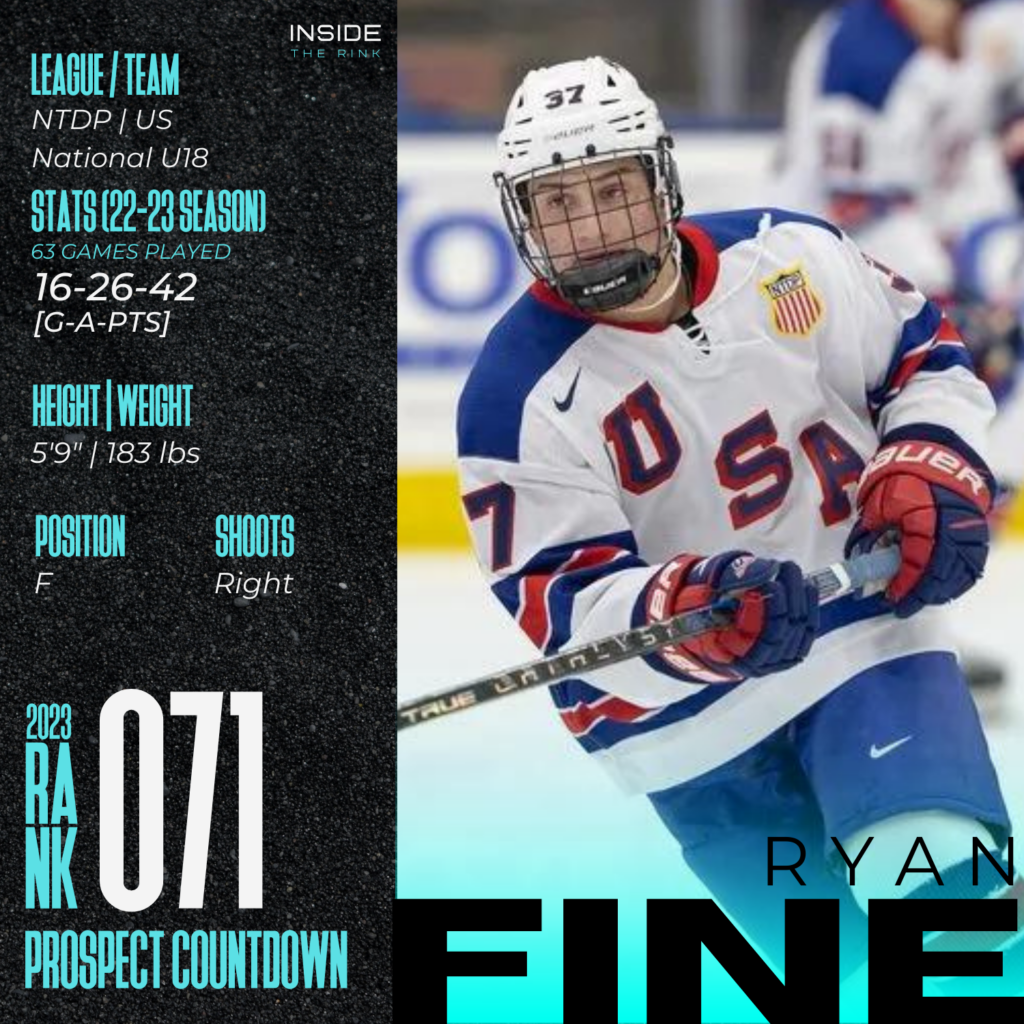 This is not a forward you want to pass on. Ryan Fine plays with a ton of heart and a full 60-minute game. Regardless of where Ryan Fine is drafted, he will be a steal in this draft class a few years from now.
Diving Deeper:
Ryan Fine is one of those players that you absolutely have to look at, he has the tools to be a solid NHL player one day. Let's take a deeper dive into Ryan Fine's attributes and areas for improvement.
Defensive Game:
Ryan Fine has one of the finest defensive games in the 2023 NHL draft class, no pun intended. This is a prospect who controls the puck in the defensive zone with a calm nature and looks for the opportunity to be like a third defenseman on the ice. Ryan Fine's game resembles Mat Barzal's game, a strong defensively-minded forward who can put up points when needed. Ryan Fine's skating compliments his defensive game, as his lateral movement and backward skating is the strongest part of his skating.
Areas for Improvement:
As for Ryan Fine's areas for improvement, I really only have one thing that I want to point out that Ryan Fine can improve on. Ryan Fine hesitates a lot when he plays, and that's what we're pointing out for the young forward. Ryan is an awesome defender with untapped offensive potential, he's skilled, smart, and a natural defender who is unselfish and confident to make plays. However, Ryan Fine hesitates a lot, and if he can stop hesitating on the ice, he will be unstoppable in his professional career.
Related Post: 2023 NHL Draft – Nashville
On-Ice Abilities:
He is a dangerous forward whenever he touches the puck, and you can certainly see that whenever he's on the ice. Ryan Fine is just in his own head when he's playing on the ice, and that is a problem hundreds, if not thousands, of NHL prospects, encounter. I'm also super confident in Ryan Fine's abilities defensively and as a skater. If Fine works on what he already excels in as an NHL draft-eligible prospect, there's just so much potential there that if he falls past the fourth round, Ryan Fine is a steal.
Final Thoughts:
I truly think that with the number of positive reviews and scouting reports written on Ryan Fine, there is more in favor of the prospect ahead of the draft in Nashville. Ryan Fine will certainly fall in the draft because of his size, and it will likely take a team with a lot of draft picks to take a chance on him earlier rather than later. These are the kinds of players you hope are available in the third to fourth round of an NHL draft.
Stats via Elite Prospects
Highlights via MyNHLDraft.com