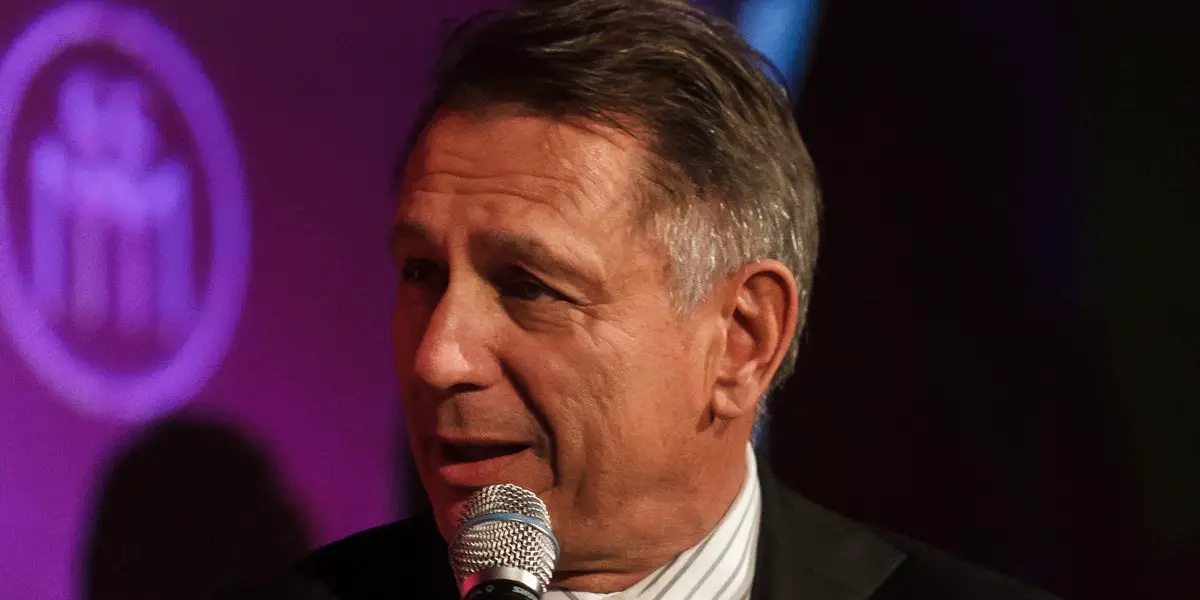 Tuesday morning at 10:00 am local time, Ken Holland took questions from the media and gave his thoughts on the state of the team. Here are some of the main takeaways from the media availability.
Ken Holland is not keen on an in-season coaching change
When asked if he believes in firing coaches during the middle of a season, Holland replied, "I don't believe in it, I guess. But I also understand that there are times when possibly it needs to be done or should be done." In his 25-year career as a general manager in the NHL, Holland has never fired a coach mid-season. He also pointed out that the team has gone through seven coaches in the last ten years, and he believes that "you can't just keep whipping through coaches." This response didn't give me the impression that head coach Dave Tippett's job is in jeopardy just yet. Edmonton's last two wins both came under Glen Gulutzan while Tippett was in COVID protocol, so Tippett's winless streak spans 40 days now. Despite the struggles, it seems that Holland is willing to wait until things get significantly worse before he pulls the trigger on a coaching change. This is a little bit surprising considering the Oilers are now 0-9-2 in the last 11 games under Tippett, and the team is supposed to be "all-in." Personally, I think there has been some puzzling decision-making by Tippett in terms of his lineup and deployment. However, letting coaches work through these type of issues is Ken Holland's philosophy, so we will have to wait and see if Tippett can battle his way out, or if Holland will eventually have no choice but to move the team in a different direction.
Holland has reached out to Evander Kane's agent
Ken Holland confirmed that he did reach out to Evander Kane's agent Dan Milstein. "I believe in second chances." Holland said when asked about Evander's off-ice issues. "It's hard to be perfect; we're all human, we all make mistakes…" It appears as though Holland is open to the possibility of Evander Kane becoming an Edmonton Oiler. However, he didn't elaborate too much further on the level of interest beyond speaking to his agent. For a hockey team that has been spinning its wheels as of late, perhaps bringing in a proven scorer can help fix the depth issue, and plug one of the glaring holes in the lineup. It will be interesting to see what unfolds with Kane.
Oilers are not likely to move their first-round pick or top prospects
Ken Holland believes the Oilers are "all-in" in the sense that they have spent up to the cap, and added players in the off-season with the hopes of making the team better. With that said, when he was asked about the possibility of dealing one of the team's top prospects or draft picks in order to help the team for this season, he replied, "I wouldn't do that. I think the answer's in that locker room." Holland is not interested in rentals. He preached patience and growing the team internally. While I agree with that sentiment, McDavid and Draisaitl are in their mid 20's, and the Oilers may need to be more aggressive if they intend on to contending for a Stanley Cup during McDavid and Draisaitl's prime years. If rentals are off the table, perhaps a hockey deal that involves the Oilers sending picks and prospects to a team willing to trade a player with multiple years left on their deal is the answer.
Overall, I would say that Ken Holland has a different outlook on this team than those in the fanbase that are very vocal about their frustrations with the direction of the team. While he admitted he was disappointed, Holland maintained his confidence in the current group and doesn't seem to think major personnel changes are necessary just yet. He said that he's "not really sure where [the team is] at because it's been two extremes that've been so far apart." While there have certainly been two extremes in terms of their record (16-5 in the first 23 games and 2-9-2 since), the numbers suggested that the team was deeply flawed in terms of depth, defense, and goaltending even when their special teams carried them to 16-5. If the team comes up well short of a deep playoff run this season, Ken Holland may need to change his philosophy. Time will tell if his current approach to stay the course and let the teamwork out of it pays off.