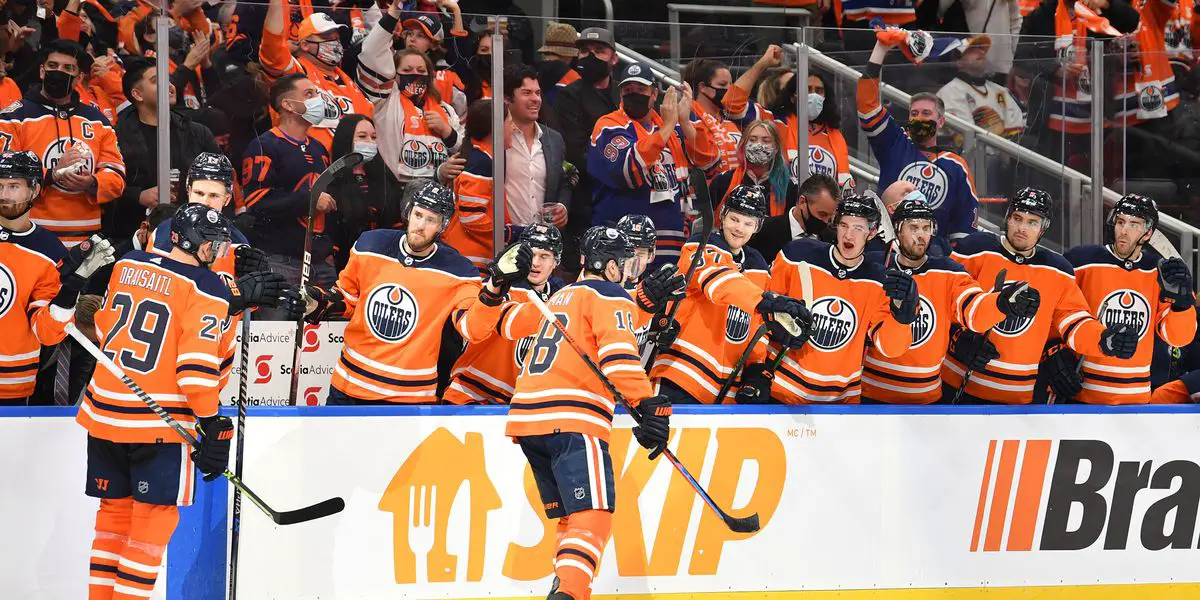 I know what you're thinking "The Oilers?? Didn't they get embarrassed in 4 games to the Avalanche??". Well, yeah… they did. But, they improved. If you are a believer, I hope reading these reasons gives you some reassurance. If you don't believe it, I hope these seven reasons will have you rooting for the blue and orange next spring.
1. Connor McDavid and Leon Draisaitl
This one is obvious. The Oilers definitely do not lack star power. They have the best player in the world and a guy who put up 32 points in 16 playoff games on one ankle. Everyone knows what these two are capable of, and you can only hope to slow them down. After their first strong playoff run, I would guess they're hungry for more than just eight playoff wins.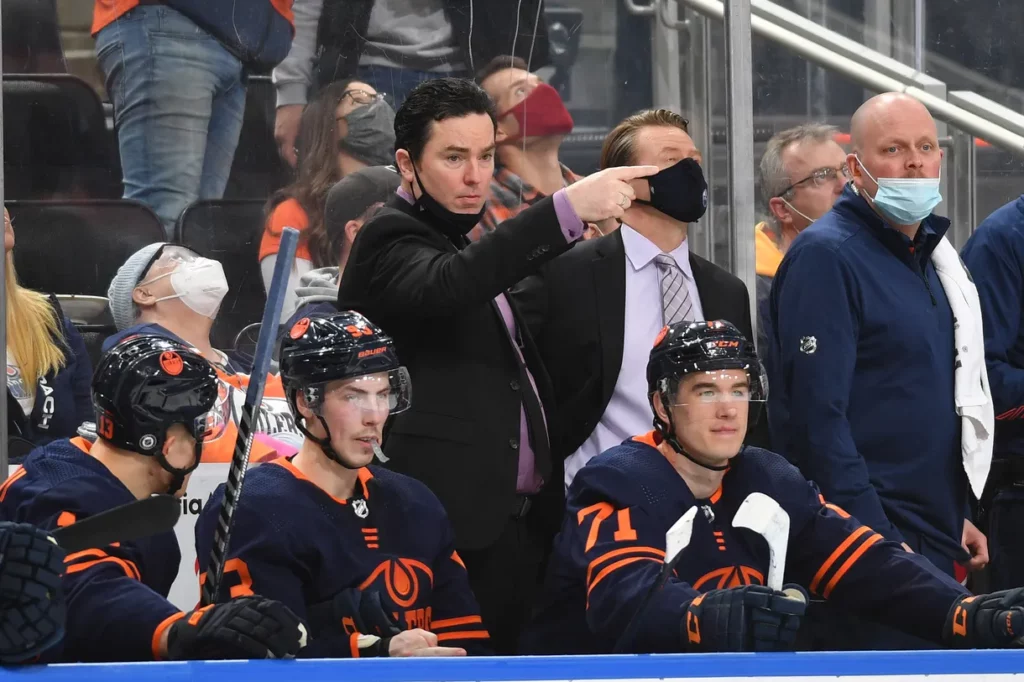 2. Full Year of Jay Woodcroft Behind the Bench. The Oilers started the season hot under Dave Tippett, going 9-1 in their first ten games. Many people were still sheepish about the Oilers despite their early dominance, saying the team didn't look like a structured hockey team, and boy were they right. The Oilers went from the top of the Pacific division to battling for a playoff spot. They had a six-game losing streak and a seven-game losing streak before firing Tippett in early February. Edmonton had a remarkable record of 26-9-3 in 38 games and comfortably made the playoffs under Jay Woodcroft. From day one, it was apparent that Jay Woodcroft could get through to this team. I look forward to seeing what he and Dave Manson can do with this Oilers team in the 22-23 season.

3. Improved Goaltending. Goalies are voodoo. One minute you're screaming that your goalie is the best, and the next, that goalie is sitting on the bench. Jack Campbell is an example of that. He had a not-so-great second half of the 21/22 season. While some of that may be due to injury, there is cause for concern regarding consistency with Campbell. Although, Oilers fans have learned to expect inconsistency with their former goaltending pair of Mikko Koskinen and Mike Smith. So, I believe that Oilers fans everywhere will be much more content with the new goaltending duo of Jack Campbell and Stuart Skinner. They should be just good enough to get them across the finish line.
4. The Kids Mcleod. Yamamoto. Holloway. Broberg. Bouchard. Skinner. Puljujärvi. All of these young, talented players are required to perform and improve if the Oilers are to win the cup, and I think they will. With another season behind him, I expect Puljujärvi to be a solid two-way player for the team this year. I wouldn't count on his shooting percentage being as low as 8.8% again. Evan Bouchard, who in his first NHL season (14 GP 20/21 7GP 18/19) put up 12 goals and 31 assists for 43 points, will play a much more significant role on the team and get a lot more powerplay time and opportunity to showcase his talent. Skinner, Holloway, and Broberg will all be getting real NHL ice time for the first time in their very young careers, and they are capable of stepping up and making an immediate impact. I'm looking forward to seeing Holloway get into the lineup with his speed and versatility. He will certainly be an asset wherever he falls in the lineup. Yamamoto and Mcleod help drive this team, and out of all the 'Kids,' these two filling their roles are the most important. They're both tenacious and never give up on the puck. I enjoy watching both of them play and look forward to seeing them become more consistent with what they bring to the lineup.
5. The West Enough about the Oilers; let's talk about their competition. The West is thin. It's top-heavy, and if the Oil aren't leading the charge, they're close. The Avalanche have returned to Earth after losing some key pieces such as Kadri, Burakovsky, and Kuemper. Regardless of their losses, the Avalanche have all the talent to repeat as champs after dominating the regular season and playoffs in 2022. The Flames also lost some of their core by losing Tkachuk and Gaudreau. However, they brought in some older replacements like Huberdeau and Kadri and added to their already strong defense (Weegar). Last but certainly not least, the St. Louis Blues. St.Louis lost David Perron and Ville Husso this offseason, with Husso being replaced by former Islanders goalie Thomas Griess. Over the years, St. Louis has proven to always be a team to take seriously come playoffs and will be right in the mix, being a team with no large holes in the lineup. Overall, the Oilers are the only contender to get better out of the final four teams in the West last year. This improvement in a weak western conference will certainly be key to a Stanley Cup run. However, it definitely won't be easy since, anything can happen in hockey.
6. Stronger Defense Mostly, everyone would tell you that the Oiler's biggest hole last year (or since '07) is their defense. I'm here to tell it that it's improved. It may look like they only made minor moves on the back end, and that may be true, but it all plays into how the Oilers coaching staff wants this team to play. Hockey is a fast sport, and the Oilers finally have coaches that recognize that. So, instead of having the experience and pedigree of Duncan Keith, the Oilers will have the much faster and morphable Phillip Broberg. Broberg had a fantastic season down in the AHL, having the 5th best PPG (Points Per Game) by a defenseman in the last 25 years with 0.74. With defensive coach Dave Manson having an entire off-season to work with the team, I expect them to be much better at defending their blue line.
7. Vibes Vibes cannot be quantified, and vibes cannot be measured but can be felt. The Oilers look like they have good vibes for the first time in a long time. They look like they're a team that plays for each other and a team that wants to win more than any other. These are the indescribable qualities of a winning team, and I think the Oilers have them. I have never really cared about post-game interviews, as they've always been a little gloomy in Edmonton, but not last year. Last year was the first time I saw an Oilers team having fun, which made caring about the team much better.
With better coaching, goaltending, defense, players, and teamwork, the Oilers could have what it takes to be the 2023 Stanley Cup Champions. I can't wait to see where this year takes them!
The boys are back after a long break but have plenty to talk about as the playoffs are in full swing. We go series by series, looking at how teams have fared so far and who will come out on top. Thanks for listening! Please rate and review our show on your favorite listening platform. Check out our partner's website at www.insidetherink.com for all your latest hockey news.