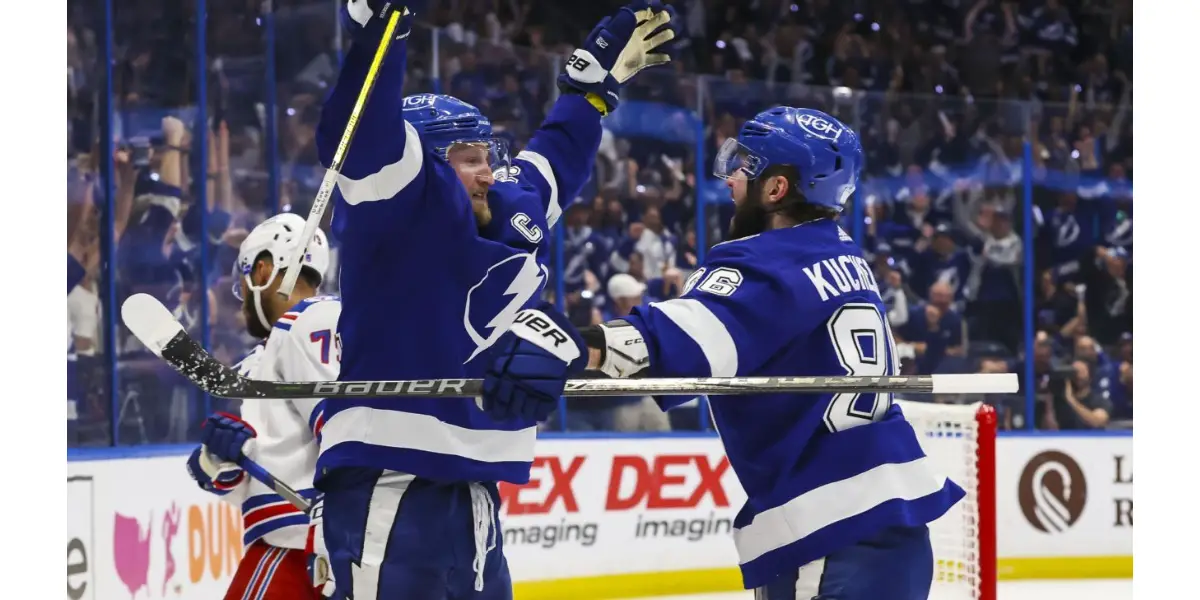 As we know, the NHL Season is just around the corner, with preseason games starting this week. After reaching the Stanley Cup Final for the third consecutive season but falling just short of a three-peat to the Colorado Avalanche, Lightning players and fans alike are eager for the revenge tour to officially begin. As the Bolts gear up for the 30th Season, Here are five personal "hot takes" about the upcoming season.
1. Nick Paul/Brandon Hagel will have a 30-goal season
Since acquiring Nick Paul from the Ottawa Senators during the Trade deadline, he has quickly become a fan favorite for obvious reasons. His playmaking and scoring ability, combined with his clutch timing, led him to have 14 points in 21 Regular Season games. In the first playoffs of his career, he had 9 Points in 23 games played, coming up big when the team needed it most, like in Game 7 against Toronto, the Eastern Conference Finals, and the Stanley Cup Final.
Furthermore, Nick Paul can have a 30 goal season along with linemate Brandon Hagel, also acquired during the trade deadline from the Blackhawks. Hagel was less productive than Paul, having only 7 points in 22 Regular Season games and 6 points in 23 postseason games. However, both players are starting their first full season with the Lightning, and I bet either of the two can finally reach their first 30 goal season of their career. The video below is a great example of the chemistry and skill we can expect from both players in the 2022-23 Season.
2. The Lightning will reach the Stanley Cup Final (Again)
This one seems a bit obvious, but it also is a pretty bold statement. The Lightning lost several key players in the offseason, such as forward Ondrej Palat and veteran defenseman Ryan McDonagh due to cap space limitations. However, this is not the first time in recent years that the Lighting has lost several key players and still made it to the Stanley Cup final.
After the 2020-21 Season, the Bolts lost the infamous third line of Yanni Gourde, Barclay Goodrow, and Blake Coleman, but that didn't stop them from making the 2022 Final. With the re-signing of Nick Paul and off-season additions such as Haydn Fleury, Vladislav Namestnikov, Philippe Myers, and Grant Mismash, and the Bolts core still intact, this team is still very much a contender.
3. Cal Foote will have his breakout season
With the departure of Ryan McDonagh this past off-season as he was traded to the Nashville Predators, A large vacancy has been left in the Tampa Bay Lightning defense. 24-year-old defenseman Mikhail Sergachev has been nudged to be the defenseman to fill the gap. However, I think Lightning fans will be surprised by another young defenseman – Cal Foote.
Despite having a quiet past two seasons for a total of 12 points, I think Cal Foote has a lot of potential to be a defensive powerhouse. His high Hockey IQ, plus the fact that he is almost always in position, reminds me of McDonagh's style of play when he was younger, and it will be interesting to see what he does now with more responsibility.
4. Alex Killorn will be traded at the trade deadline
Most Lightning fans know that Alex Killorn's current 7-year contract will expire this season. Despite being almost invisible during the 2022 Playoffs, Killorn had a very productive season, with 59 points in 82 games, 25 of those being goals.
However, I believe it would be in Tampa's best interest to trade him while he still has a decent price tag, seeing as he may be on the chopping block to make some cap space. As we saw this past off-season with the loss of Ryan McDonagh and Ondrej Palat, the Lightning are not afraid to do what they must, even with fan favorites and core members.
5. Andrei Vasilevskiy will be snubbed of the Vezina Trophy (again)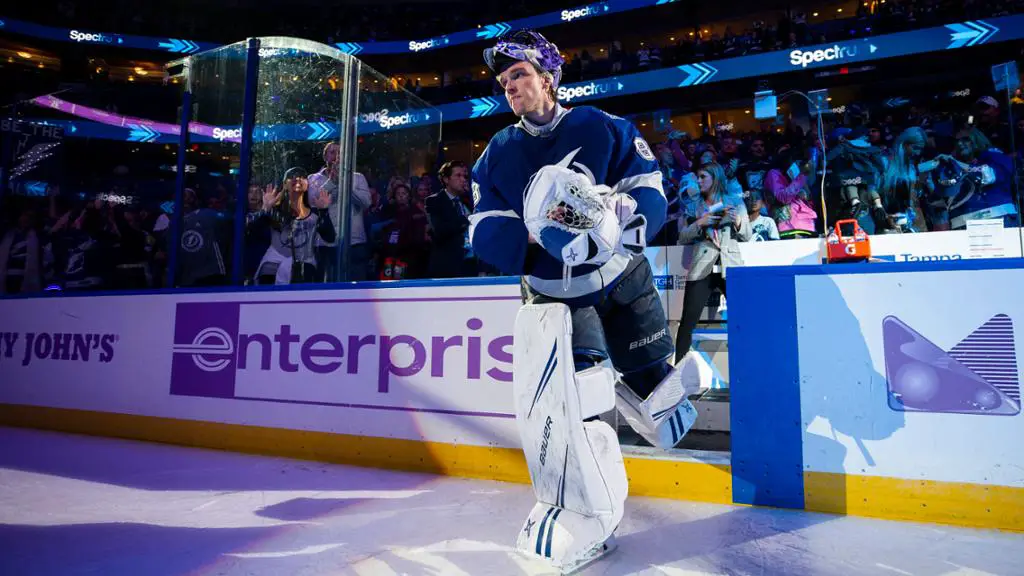 Now, don't get me wrong – it's not that I don't think the Big Cat deserves to win the Vezina Trophy. He's gone to 3 finals in the last seasons and won the Conn Smyth trophy last year during the Lighting's back-to-back Stanley Cup wins. He's been a finalist three years in a row and led the league in wins for five consecutive seasons (2017-18 to 2021-22). However, despite these indisputable facts, he has been snubbed of the award several times, and I, unfortunately, can see it happening again. Hopefully, we see Vasilevskiy's name engraved on the Stanley Cup rather than the Vezina Trophy – I'm sure that's something all Bolts fans can agree on.
Episode 51: Interview w/Jack Ahcan Episode 51 is back in action talking about the New York Paingers ITR bet, Can Buffalo Sabres make the playoffs? Is Vancouver in the wrong on the Boudreau treatment? Is Tocchet the right guy? Is Daryl Sutter the last Dinosaur in the NHL?YouTube: https://www.youtube.com/@insidetherinkTwitter: https://twitter.com/CueTheDuckBoatzFacebook: https://www.facebook.com/Cuetheduckboats/Thanks for listening! Please rate and review our show on your favorite listening platform. Check out our partner's website at www.insidetherink.com for all your latest hockey news. Also, catch all of the games in this year's NHL season by signing up for ESPN+ at Insidetherink.com/ESPN