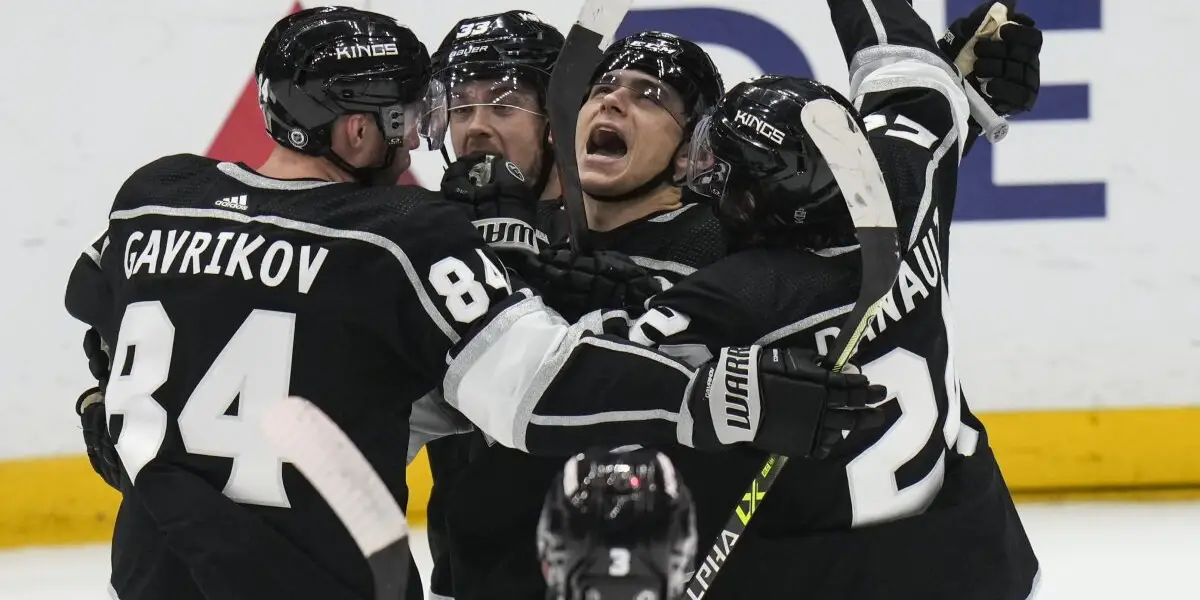 For the second year in a row, the LA Kings have been bounced out of the playoffs by the Edmonton Oilers. It took six games, three of which went to overtime, for the Oilers to advance to play the Vegas Golden Knights. In many ways, this series was a disappointment, regardless of the uphill climb of being injury plagued to start the series. The one area the Kings could have exploited was the Oilers depth, but the Oilers' depth sank the Kings in critical games. I'm also looking at you, Game Four. They were up 3-0 after the first period, in which the Kings arguably played their best 20 mins of the year. They end up losing that game and losing out completely.
What Does the Future Uphold?
The Kings solved their identity problem earlier in Boston but were exposed by Edmonton. Their Penalty Kill floundered against the impeccable Oiler Power Play, their bottom defensive pairing was regularly burned in the first round, and their fourth line shattered against the Oiler's 11-7 setup. This will not be the same squad come October.
Rob Blake will either limit the damage or open the floodgates this offseason. Gabriel Vilardi is due for a big raise but will hopefully take a bridge deal being that he's only 23. He will most likely end up in the 3.5-5 million range. This deal, which must happen, will leave little for Rob Blake to work with to offer Gavrikov or Korpisalo, all while needing to resign Anderson-Dolan and the questionable/versatile Rasmus Kupari.
Edler will most likely retire or walk. A deal or two will need to be shed. A few of the right-handed defensemen on this roster already know a decision on the massive depth and NHL-ready player/exciting prospects coming up (see: Spence, Clarke).
The Kings built on 21-22 with an almost record-setting 104-point season. For this to continue, Rob Blake will have to levy assets elsewhere while doing some considerable damage control of pieces leaving. The Kings prospects time has run out. Prospects such as Alex Turcotte or even Akil Thomas have either been invisible at the NHL level or haven't played a single game due to injuries. Quinton Byfield will be entering year four of his development of a second overall pick. Rasmus Kupari doesn't spark confidence in his draft ranking five years later. Arthur Kaliyev, who looked to be a draft steal, is showing signs of why 30+ teams passed on him, largely due to illness and injury. Sean Durzi, who was a gem for the Kings last year, plagued them this year with a plethora of mistakes, including the playoffs.
Reasons for Hope
The biggest bright spot is Gabriel Vilardi, who had a breakout year and is slowly becoming a game-breaker. Other bright spots? Adrian Kempe has now produced back-to-back 35+ goal seasons. Phillip Danault produced a career-best season in points after a season he established a career-high in goals. Kevin Fiala came as advertised. Anze Kopitar looked to turn the clock backward. Viktor Arvidsson produced his best season since leaving Nashville.
This will certainly be a different team come October. Will it be better than 22-23? I don't believe it to be so unless there are massive strides from Kaliyev, Byfield, and Kupari. If they can offload either Sean Walker or Sean Durzi, or even both, then better players can come in at a cheaper price.
Will they compete for the division? It's very unlikely. A playoff team, they will be in the hunt still. It may not be a sunrise for the LA Kings, but it isn't a sunset— yet.
The boys are back after a long break but have plenty to talk about as the playoffs are in full swing. We go series by series, looking at how teams have fared so far and who will come out on top. Thanks for listening! Please rate and review our show on your favorite listening platform. Check out our partner's website at www.insidetherink.com for all your latest hockey news.