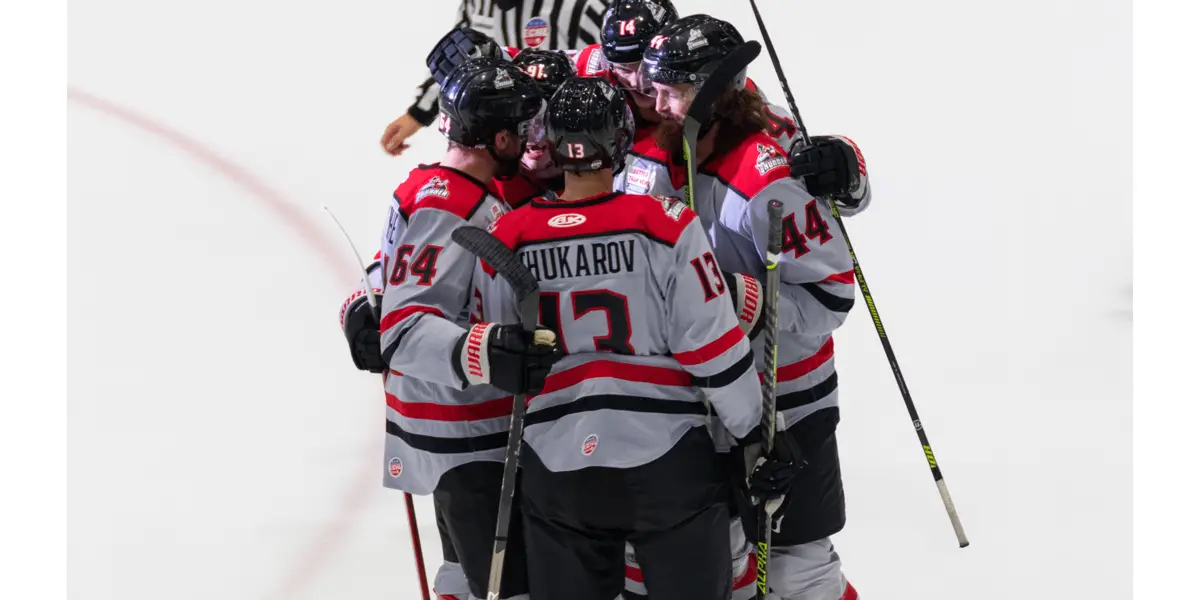 The Adirondack Thunder have announced their season-opening roster ahead of Saturday Night's game vs. Worcester Railers. Adirondack will take advantage of the 21-man roster for the first 30 days of the season; they also placed two guys on reserve and two on IR to start the season. The roster is as follows:
Isaac Poulter, G; Mareks Mitens, G; Jeff Taylor, D; Jarrod Gourley, D; Filip Bratt, D; Ryan DaSilva, D; Ivan Chukarov, D; Daniel Maggio, D/F; Noah Corson, F; Nick Rivera, F; Colin Long, F; Ryan Smith, F; Billy Jerry, F; Shawn Weller, F; Shane Harper, F; Vladislav Mikhalchuk, F; Patrick Grasso, F; Sebastian Vidmar, F; Yannick Turcotte, F; Garrett VanWyhem, F; Xavier Parent, F
 
Reserve – Jake Theut, G; Cory Dennis, D
 
Injured Reserve – Rex Moe, F; Jake Ryczek, D
Utica Additions and Surprises
Once again, Adirondack got some reinforcements from Utica, including a goaltender tandem of Mareks Mitens and Isaac Poulter. There is no question that the goaltending in the pre-season looked very solid and should be a promising sign for the Thunder moving forward. A few new faces coming down from Utica include Filip Bratt, Xavier Parent, Garrett Van Whye, and Noah Corson. Parent was recently sent down to the Thunder from Utica but put up crazy numbers in the QMJHL last year as he had 51 goals and 55 assists for 106 points in 65 games for the Sherbrooke Phoenix. Filip Bratt comes down to Adirondack as he's embarking on his first full season in North America and his younger brother Jesper plays for the NHL squad.
Adirondack signed four guys to tryouts, and forward Rex Moe was the only one to make it to the Thunder's opening night roster. Moe had a solid pre-season and showed everyone that he wasn't afraid to throw his body around, which isn't surprising, seeing that he's 6'4, 216lbs. Moe put up 34 points in 31 games last year with Adrian College. However, despite making the team, The Michigan native will start the season on IR. Jake Ryczek will be joining Moe on the IR as he missed a chunk of time last season, limiting Ryczek to only 48 games. The loss to Ryczek is huge for the Thunder, as he was their best defenseman last season, putting up six goals and 19 assists for 25 points.
Reserves
Adirondack will have two players on reserve in goaltender Jake Theut and Cory Dennis. Theut is the only goaltender on the Thunder who is on an ECHL deal, and it's not a bad idea for the Thunder to carry three goaltenders knowing the movement goaltenders have been Utica and Adirondack. Theut played half the game on Saturday in Reading and stopped all 13 shots he faced. Dennis also played in Saturday's game and finished with a -1 and no shots on goal.