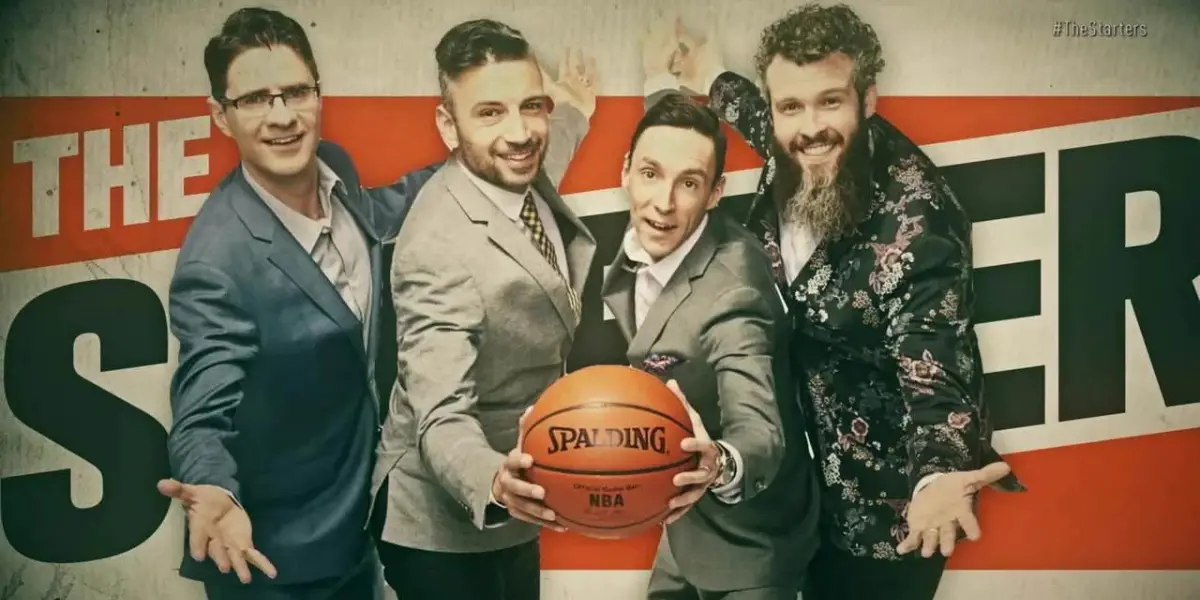 From 2013 to 2019, NBA TV had a show called "The Starters." 
It was a show with four ordinary Canadian basketball fans discussing all things NBA. They would show highlights, interview players and other NBA personalities, do NBA trivia, and they always had a good time on the show as they made it a lot of fun for the fans that tuned in five days a week. 
This was a program for NBA fans, by NBA fans. The hosts of the program started a podcast called "The Basketball Jones" many years ago and developed a cult following that consisted of rabid NBA fans. This helped them land the gig at NBA TV, where they would excel for several years.

I believe that the NHL Network should develop something similar to "The Starters." As I have mentioned on this blog many times, I believe the NHL Network is outstanding. 

With that said, if the network were ever to have a show that is basically "The Starters" for hockey fans, I could almost guarantee that their audience would grow further and that it may even help the league gain more fans. Many NHL fans watch the NHL Network daily (I am one of them!), and I am willing to bet that these same fans probably wish the channel had a show like "The Starters" was.

The NHL and its various properties must continue to be aware of their fans' importance. As such, the league should do everything possible to keep its current fans and cultivate new ones.

I believe a show like this would help accomplish both things. For starters, it would help grow the Network's audience.

"The Starters" had tons of viewers and gained new viewers through their social media presence. If the NHL Network could develop a show like this one, the same thing would probably happen.

Secondly, it would be a way to connect with both current fans and potential new ones. "The Starters" was a show that constantly got its fans involved, and because they did that, current fans were able to help bring new fans aboard.
Lastly, I think that this is just a good idea, period. I want the NHL to grow by leaps and bounds, and I want the NHL Network to continue to grow as well.
I am convinced that a show like "The Starters" can help accomplish both of those things. I hope that the Network will one day feel the same way.
The boys are back after a long break but have plenty to talk about as the playoffs are in full swing. We go series by series, looking at how teams have fared so far and who will come out on top. Thanks for listening! Please rate and review our show on your favorite listening platform. Check out our partner's website at www.insidetherink.com for all your latest hockey news.